Bwin.party Back to Winning Ways as Takeover Date Approaches
Posted on: January 5, 2016, 03:20h.
Last updated on: January 5, 2016, 03:20h.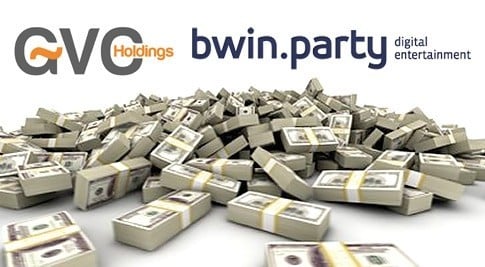 Bwin.party has announced a five percent year-on-year net revenue increase for Q4 2015, the first time the company has reported year-on-year quarterly growth for well over two years.
This was achieved despite the introduction of the UK point of consumption tax in 2015 and a new European Union VAT (sales tax) on digital services in certain member states, which the company estimated at the beginning of last year would cost it €15 million ($16.9 million).
Bwin said this week that excluding the impact of VAT in some of these European markets, many of which represent its core customer base, it would have recorded a net revenue growth of eight percent during the period.
This will be music to the ears of GVC Holdings, which is due to acquire bwin for $1.6 billion following a protracted bidding war with 888 Holdings that concluded in September of last year.
Bwin reaffirmed this week that the takeover had been fully approved by shareholders and the board of directors, and is due to complete on February 1st.
Making Up for Lost Ground
Bwin.party's operations suffered in the wake of the merger between bwin and Party Poker in 2011, as the integration process proved to be tougher than anticipated.
Thus, bwin was tied up with complex integrations at a time when it should have been developing its mobile operations, as were its closest competitors, and it lost ground in the market as a result.   
Bwin has blamed several factors for disappointing results over the past few years, such as ISP blocking in Greece, the decline of the poker market in France and Italy, and the migration of players to its new technology platform in December 2012.
Poker has performed particularly badly in recent years. In 2014, poker revenues across all markets dropped by 29 percent, year-on-year, which contributed to a net operating loss of €94.3 million ($101 million) across all operations, compared to a profit of €41.1 million ($45 million) in 2013.
Sustainable Growth
Throughout this, bwin has always promised a return to sustainable growth, and has spent the last few lean years laying the foundations for this.
The company has done so by refining its product offering and improving its tech infrastructure, while streamlining the shape and size of its business.
Bwin attributed its strong Q4 2015 performance specifically to growth in sportsbook, casino, and mobile, and said that in general it continued to make significant progress with cost savings.
The merger with GVC is expected to improve cost savings by millions more through various synergies between the two companies.   
"Based upon recent trading performance, the forthcoming Euro 2016 [soccer championship] and the full-year benefit of cost savings already achieved in 2015, the board believes that the group's prospects are strong, and these will be enhanced yet further by the proposed combination with GVC Holdings," read an official statement this week.