Bitcoin Value Hits New High, Investors Confident After Currency Split
Posted on: August 8, 2017, 12:00h.
Last updated on: August 15, 2017, 11:52h.
Bitcoin is trading at $3,400 today, yet another record high for the digital currency in what's shaping up to be its best year since its inception in 2013. The surge is a relief for investors concerned about how the coinage's split on August 1, in an event known as a "hard fork," which created a second currency now called Bitcoin Cash, would affect its value.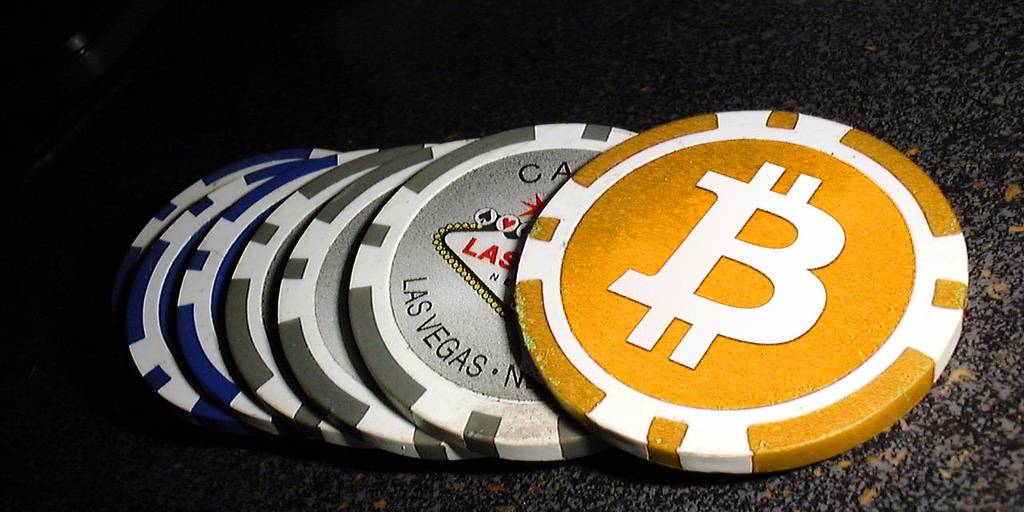 Internet sportsbook Bodog became the first oddsmakers to take bets on the actual valuation of Bitcoin, a popular currency to gamble with online due to its anonymous nature and low transaction fees.
In late July, Bodog's line on Bitcoin surpassing $2,500 stood at +200, a great wager in hindsight. A $100 bet netted $200 to gamblers who correctly forecasted this week's gain. The odds that it would stay between $2,000 and $2,500 was at -150, while the under $2,000 tier was +350.
Bitcoin developers "forked," or split Bitcoin into two currencies in order to improve transaction completion speeds. Those owning Bitcoins were automatically awarded Bitcoin Cash to immediately give the spinoff product value.
At $3,400 per Bitcoin, the digital currency now has a total valuation of about $55 billion. That makes it more valuable than companies such as eBay, FOX, and American Airlines.
Bitcoin began 2017 with an exchange rate of 1 BTC equal to $1,016, meaning this week's price represents a 234 percent increase in a span of just a little more than seven months. Bitcoin Cash shares, which represents about 10 percent of one Bitcoin, were trading at about $375 at the time of publication.
Bettors Bust on Bitcoin
Bodog's foray into taking bets on Bitcoin's overall valuation paid off for the platform owned by Calvin Ayre. The majority of wagers predicted that Bitcoin would fall after the August 1 debut of Bitcoin Cash.
Bodog spokesperson Ed Pownall told Business Insider that of the 470 persons who placed bets, 310 took odds on "under $2,000," while just 160 correctly took the over. No one took $2,000 to $2,500.
The US government recently dropped its charges against Ayre for running an illegal gambling business between June 2006 and January of 2012. The entrepreneur is a strong supporter of Bitcoin and digital currency, which is accepted on both the Bodog and Bovada casino sites.
Fork Lifted
With a smooth debut of Bitcoin Cash, there's plenty of optimism surrounding the currency's future.
"I think a lot of new investors were waiting on the sidelines until after the hard fork," cryptocurrency expert Benjamin Roberts told CNBC this week. "Now that it has happened with a favorable outcome, new fiat money is entering into the space."
Splitting Bitcoin was a controversial decision. Many believed the framework created by the mysterious inventor (or inventors) Satoshi Nakamoto should be left alone. But miners, those who work to create new coins and manage its digital blockchain ledger, argued that Bitcoin's rise in popularity was overloading the system.
Bitcoin creates one megabyte of data on the blockchain every 10 minutes. Miners said it was no longer enough space to complete all the transactions. That led to the creation of Bitcoin Cash, which is essentially a clone of Bitcoin, but one that creates 8 MB space six times an hour.
The entire forking process may have created a new virtual currency, but to those involved in its trade, it's made the whole Bitcoin experiment all the more real.