Billy Walters Released, 'Extremely Grateful' After Feds Amend Insider Trading Sentence
Posted on: May 5, 2020, 10:00h.
Last updated on: May 6, 2020, 10:24h.
In his first public statement since being moved to home confinement late last week, Billy Walters said on Tuesday he wanted to thank those who offered their support. The remarks came after he left a federal prison in Florida.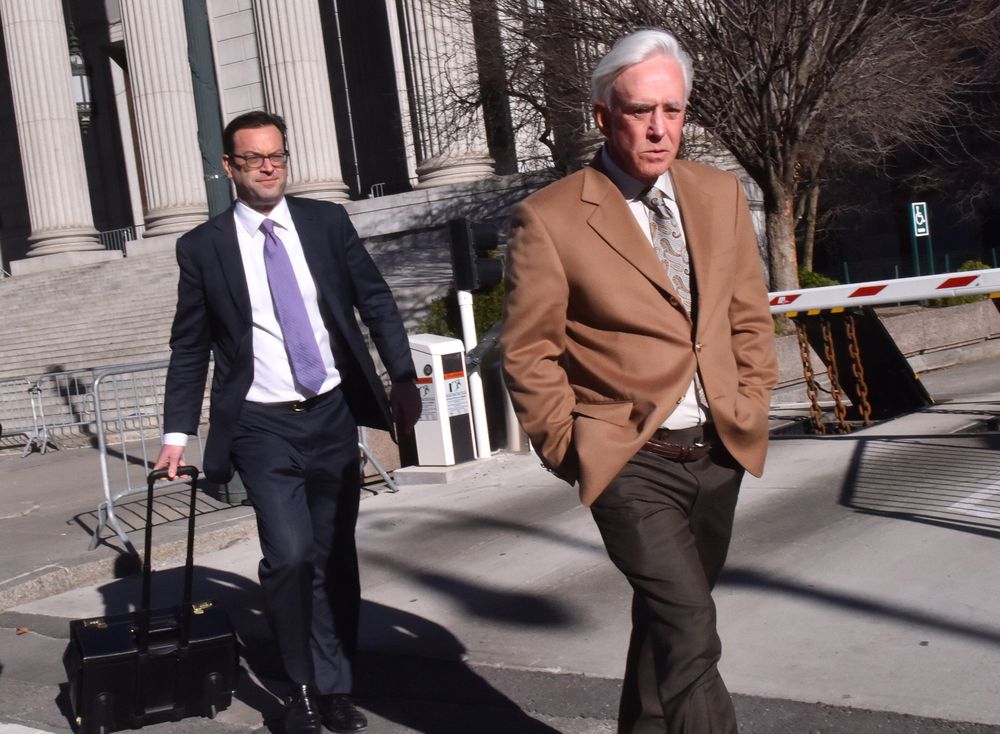 Walters still must serve the remainder of the five-year prison sentence he received after being convicted for insider trading in 2017. In a statement to Casino.org, Walters' attorney Richard Wright said his client received permission from the US Bureau of Prisons (BOP) to finish his term from his home in Carlsbad, Calif., because his age, 73, makes him vulnerable to COVID-19.
"Bill qualified under the CARES Act and the BOP guidelines since he had served more than 50 percent of his sentence," Wright said.
According to the bureau, his sentence will end on Jan. 10, 2022.
The BOP inmate search portal officially lists Walters' location as the Long Beach Residential Reentry Management (RRM) Field Office in San Pedro, Calif. He's one of more than 11,000 federal prisoners managed by an RRM field office. He's also one of 4,720 currently serving in-home incarceration.
Before the conviction, Walters was best known as one of the nation's top sports bettors, having made millions since the 1980s. He used those winnings to buy car dealerships and golf courses and gave to philanthropic causes.
Walters Offers Condolences to COVID-19 Victims
In his three-paragraph statement, Walters noted the pandemic that's shuttered many sectors of the country's economy.
I want to thank all my friends and supporters for their well wishes on the occasion of my release from prison and move to home confinement," Walters said. "I am extremely grateful to be in the safe environment of my home, with my loving family, during this pandemic. At 73, I feel quite healthy and will follow all of the guidelines for staying that way.
"I extend my condolences to everyone who this virus has harmed, including the sick and their families. It truly is a frightening time. We are indebted to the brave men and women who are caring for victims of the coronavirus – they are true heroes."
Walters concluded his statement by outlining his near-term plans, and it doesn't sound like he's ready to talk publicly in that time frame.
"I will spend the days ahead trying to speak with all of those who have supported me through this ongoing ordeal – it's such a comfort to know that I have so many true friends," he said. "In recent weeks, some members of the media have requested interviews. Right now, my priority is to spend precious time with my family at home; I do not intend to do any interviews in the near future."
Court Case Still Active
Walters was sentenced back in 2017, and his attempts at appeal ended last year when the Supreme Court turned down his request. However, there's still one aspect of his case that continues.
Late last month, attorney Gregory Brassfield asked for a hearing in US District Court in New York to discuss his client's restitution. In September 2017, months after he received his prison sentence, US District Judge P. Kevin Castel imposed a $25.4 million fine, which coincided with the amount prosecutors proved Walters made from illegal trades of stock in Dean Foods.
In the request, Brassfield noted that Walters, the federal government, and Dean Foods have different opinions regarding the amount of restitution available. The interpretations vary on the Mandatory Victims Restitution Act, since a Supreme Court ruling two years ago narrowed the scope of the law. The attorney also said the district court ruling may affect other litigation between Walters and Dean Foods, which filed for Chapter 11 reorganization in US Bankruptcy Court last year.
"We believe a hearing to explain Mr. Walters' position in detail is appropriate and would benefit the Court's analysis," Brassfield wrote. "We have consulted with the Government, which takes no position regarding our request for a hearing."
Oral arguments in the matter are scheduled via teleconference for June 1.
Most Read