Bail Out or Buy-In? Conflicting Reports in Wake of AAF's $250M Sale
Posted on: February 23, 2019, 03:00h.
Last updated on: February 22, 2019, 09:52h.
Just two weeks into its first season, the Alliance of American Football (AAF) has been sold for a sum of $250 million amid rumors that the league was on the verge of ruin and unable to cover payroll costs.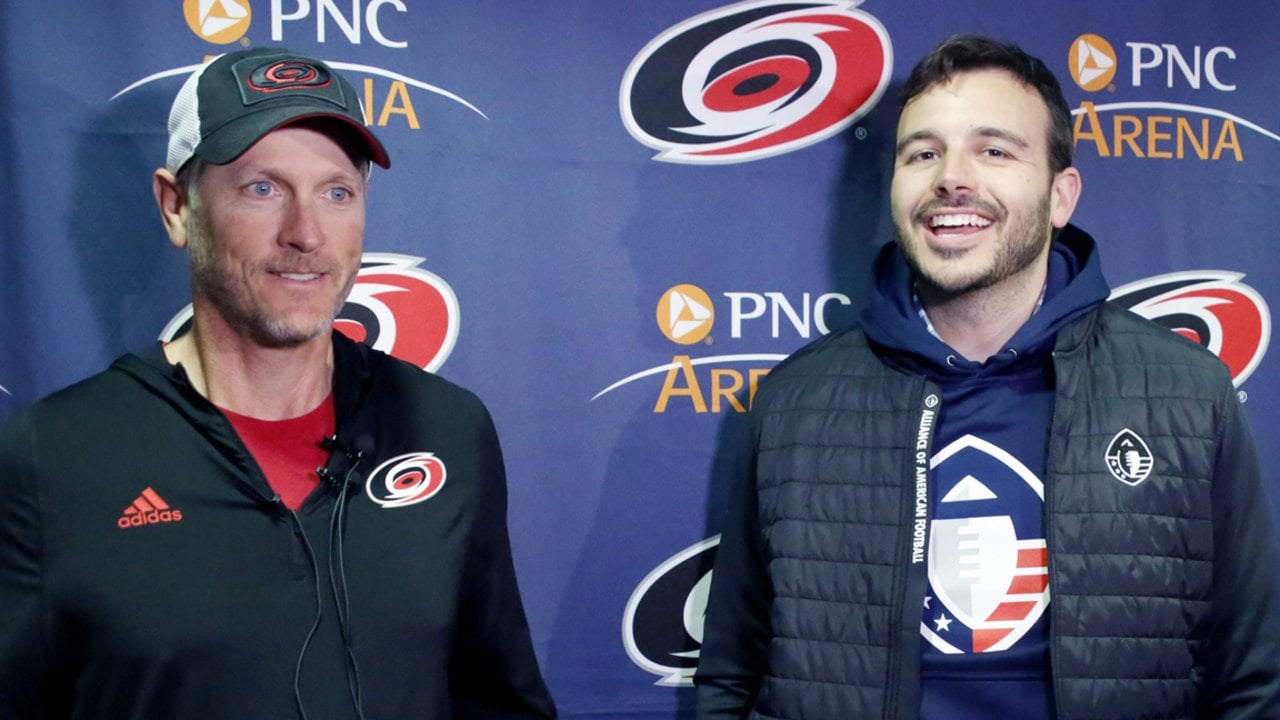 Tom Dundon, the owner of the NHL's Carolina Hurricanes, stepped in and snapped up the freshly minted football platform from league founders Charlie Ebersol and ex-NFL executive Bill Polian. Dundon also takes over as new chairman of the league. 
Following the sale, Pro Football Talk reported that players and coaches were experiencing issues getting their game checks on time, while The Athletic reported that this week's sale essentially saved the league from financial collapse.
The ownership transition during league's infancy stages comes as a surprise considering that the AAF came flying out of the gate in Week 1, rivaling the NBA in terms of TV ratings. Those numbers were never going to last, but no one expected them to be in financial hot water so early, either. 
XFL Smear Campaign?
If it seems odd to you that a league with the backing of trusted names like Ebersol, Polian, and CBS wouldn't have brought enough cash to the table to last more than two weeks, you're not alone.
Arizona Hotshots head coach Rick Neuheisel wondered aloud whether those reports may have been an attempt to undermine the AAF.
"This is a competitive environment we live in," Neuheisel told AZFamily.com. "There are other people out there that are trying to get a new league a year from now that are trying to try and create some negative publicity."
Neuheisel is referring to Vince McMahon's XFL, another upstart football league set to kickoff next February.
The new AAF owner rejects suggestions that his intervention saved the league from financial collapse.
"My investment will keep this thing [viable for] years and years to come," Dundon told 99 Raleigh's The Fan radio. "It's not a viability issue; it's just how good can it be?"
For his part, former-owner Charlie Ebersol explained the sale by saying it essentially allowed league founders to skip the first few rounds of traditional fundraising and move straight to "Series Infinity."
Ebersol insisted that it was an offer he simply couldn't refuse.
Title Game Named
Meanwhile, should the league make it through its maiden year, its championship game has finally been christened with a name.
The AAF hadn't gone as far as to label its biggest game when it launched, but with new financial backing secured, it apparently feels safe to do so.
The title game will be called, simply enough, the "Alliance Championship." It will be held in Las Vegas' Sam Boyd Stadium on April 27 following a 10-week regular season and two semi-final games between the top-four regular season finishers.