Australian Sports Commission Calls for National Lottery to Fund Olympic Team
Posted on: November 28, 2016, 05:00h.
Last updated on: November 28, 2016, 05:21h.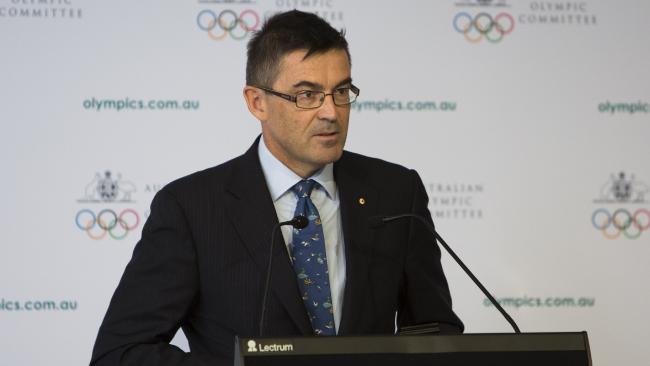 Australian Sports Commission Chairman John Wylie wants a national lottery created in order to support the country's Olympic team.
Fresh off a disappointing performance in Rio where Australia placed eighth overall on the medal board, Wylie says other countries are outspending the land Down Under in terms of supporting Olympic athletes.
Wylie, along with the Australian Olympic Committee (AOC), Swimming Australia, and Athletics Australia, is calling for a lottery to boost funding. He believes doing so could generate AUD$50 million ($37.35 million) per year for Australia's Olympic efforts.
"Sport is an important part of Australian culture and we hate losing," Wylie told The Australian newspaper. "If we are to remain competitive internationally, if we are going to have a healthy and active society, we need to invest significantly more in the system."
Australia doesn't currently have a state-operated national lottery, but the Tatt's Group, an Australian gaming company, runs four regional lotteries.
Meddling in Sadness
The Australian Sports Commission is responsible for funding Aussie Olympic athletes. However, the federal government has reduced its grants to the commission in recent years.
Meanwhile, Britain has increased its financial backing of its athletes through the implementation of a national lottery.
"Olympic sport is in desperate need of funding," Australian Olympic Committee President John Coates said. "We are being out-funded by other countries, particularly Britain and Germany."
Australia's performance in the Summer Olympics has plummeted over the last four Summer Games.
In 2000, when the country played host in Sydney, Australia won nearly 60 medals. But Aussies returned home in August from Brazil with only 29 medals, only eight of which were gold. That pales in comparison to the United States' 121 total medals, China's 70, and Great Britain's 67.
"We are on a burning deck in terms of our international performance," Wylie explained.
Olympic Addiction
Australia was one of the 10 countries that medaled during the very first modern Olympics in 1896 in Athens. Now more than a century later, Australia remains committed to being a pillar of the Olympics.
Swimming is Australia's best discipline and accounts for 188 of the country's 497 total Summer Olympics medals. The Aussies will gladly bid adieu to Michael Phelps, the most decorated Olympian in history who ended his career in Rio after grabbing his 23rd gold.
It appears sporting officials in Australia believe more money will lead to more medals, but at what cost remains to be seen.
Australia is the biggest gambling nation on the planet according to data compiled by Global Betting and Gaming Consultants (GBGC), a UK-based research firm that keeps tabs on the worldwide gaming industry. GBGC found that the average Aussie lost $761 to gambling in 2015.
Adding a state lottery would likely only add to that startling statistic.
Wylie and Coates are hoping Australia is willing to win at the Olympics by collecting on its citizens' lottery losses. "We are 100 percent supportive of the lottery proposal," Coated affirmed.
Similar Guides On This Topic