American Gaming Association: 90 Percent of Casino Gamblers Play Responsibly
Posted on: February 14, 2019, 06:25h.
Last updated on: February 14, 2019, 06:25h.
The American Gaming Association (AGA) says new research has concluded that nine out of 10 customers who visit casinos in the US play responsibly.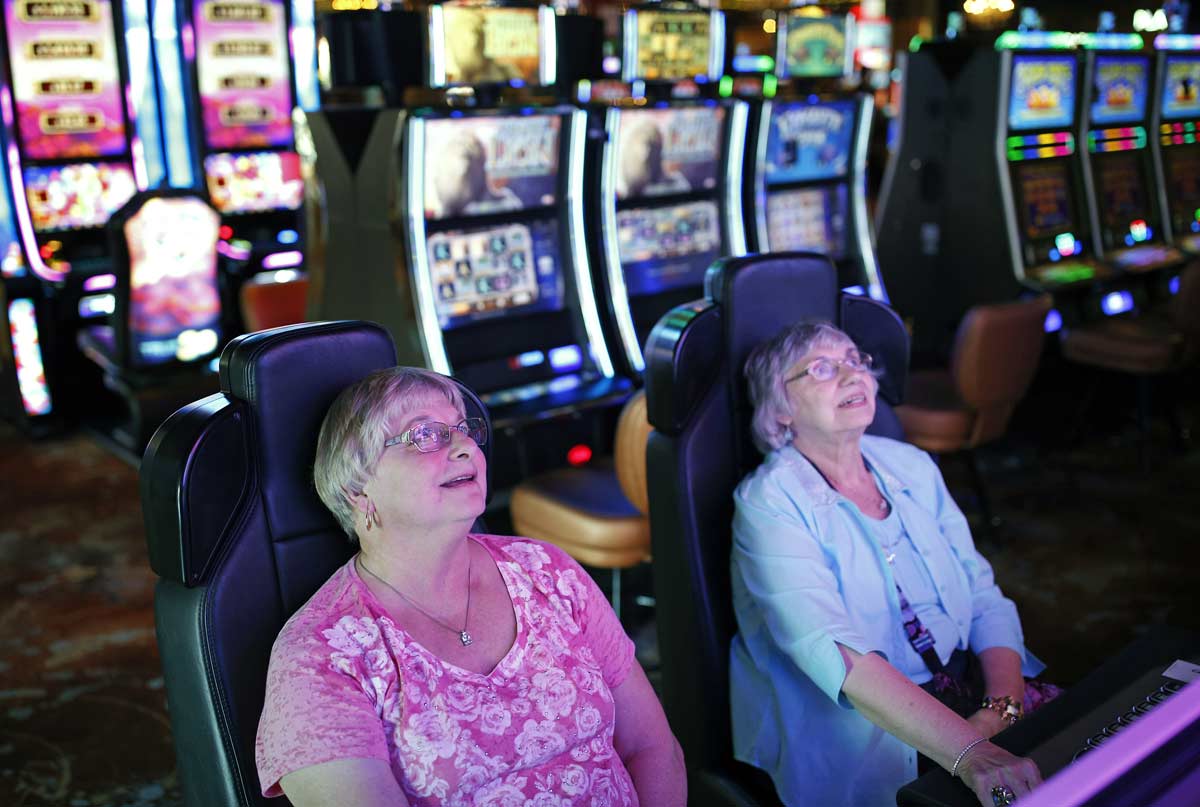 The gaming industry's leading lobbyist group in DC says the findings come from two separate polls that were conducted late last year. The Mellman Group polled 1,000 registered voters on their attitudes towards gaming, while BrandOutlook conducted a survey of 2,014 gamblers on their responsible gaming practices.
The results found that 90 percent of casual bettors set a budget before entering the casino floor, and the same percent say they were successful in sticking to their limits. Eighty percent of casual casino patrons, and 90 percent of regulars, said they were aware of responsible gaming programs and resources.
Bill Miller, the new AGA CEO who assumed his role last month, said the results are encouraging.
Responsible gaming is our industry's top priority," Miller explained. "This research indicates that our unwavering commitment to responsibility is resonating with our customers."
Other key conclusions reached by the polls were that six in 10 Americans believe casinos help their local economies, 80 percent believe the gaming industry helps create jobs, and 88 percent of respondents consider gambling an acceptable form of entertainment.
The Problem Gambling Problem
Though Miller is applauding the results of the two studies, he concedes that work in "this key area will never mean our work is done."
The National Council on Problem Gambling (NCPG) says two million US adults, or one percent of the total population, meet criteria for pathological gambling. Another four to six million – or two to three percent of American adults – are considered problem gamblers.
The NGCB says the difference between the two classifications is that problem gamblers "do not meet the full diagnostic criteria for pathological gambling, but meet one or more of the criteria and are experiencing problems due to their problem gambling behavior." Criteria includes an increasing preoccupation with gambling, a need to bet more or more frequently, and the sensation that one cannot stop gambling.
Addiction Rates
Gaming proponents will say 90 percent gambling responsibly is wonderful. Critics will say 10 percent is far too high. How does it compare to other vices?
The National Institute on Alcohol Abuse and Alcoholism says 27 percent of people aged 18 and older engage in binge drinking each month. Over 15 million American adults have an alcohol use disorder.
A University of Iowa study found that almost six percent of the US population has compulsive buying disorder.
And an addiction to sex – classified as "persistent and escalating patterns of sexual behavior despite increasing negative consequences" – afflicts 12 million people. That's according to the American Association for Marriage and Family Therapy.
Gaming Industry Offensive
Commercial casinos have expanded drastically over the last decade as state governments seek new tax revenue sources. But states have put a premium on making sure new gambling options don't bring social harm to residents.
Massachusetts, which legalized commercial casinos in 2011, featured one of the most in-depth responsible gaming programs to date. The state's Responsible Gaming Framework requires state casinos to incorporate GameSense Info Centers on their gaming floors.
Three years after the Plainridge Park Casino opened, the Massachusetts Gaming Commission reported last year that there was no measurable increase in problem gambling rates in the region.
Latest Casino Stocks:
Retrieving stocks data...
Retrieving stocks data...
Retrieving stocks data...
Retrieving stocks data...
Retrieving stocks data...