AAA: Las Vegas Leads Nation in Hotel Bookings During COVID-19 Crisis
Posted on: June 26, 2020, 12:41h.
Last updated on: June 26, 2020, 02:19h.
Las Vegas casino resorts and hotels have booked more hotel stays than any other destination in the United States, as the COVID-19 pandemic has kept tens of millions of Americans hunkered down at home.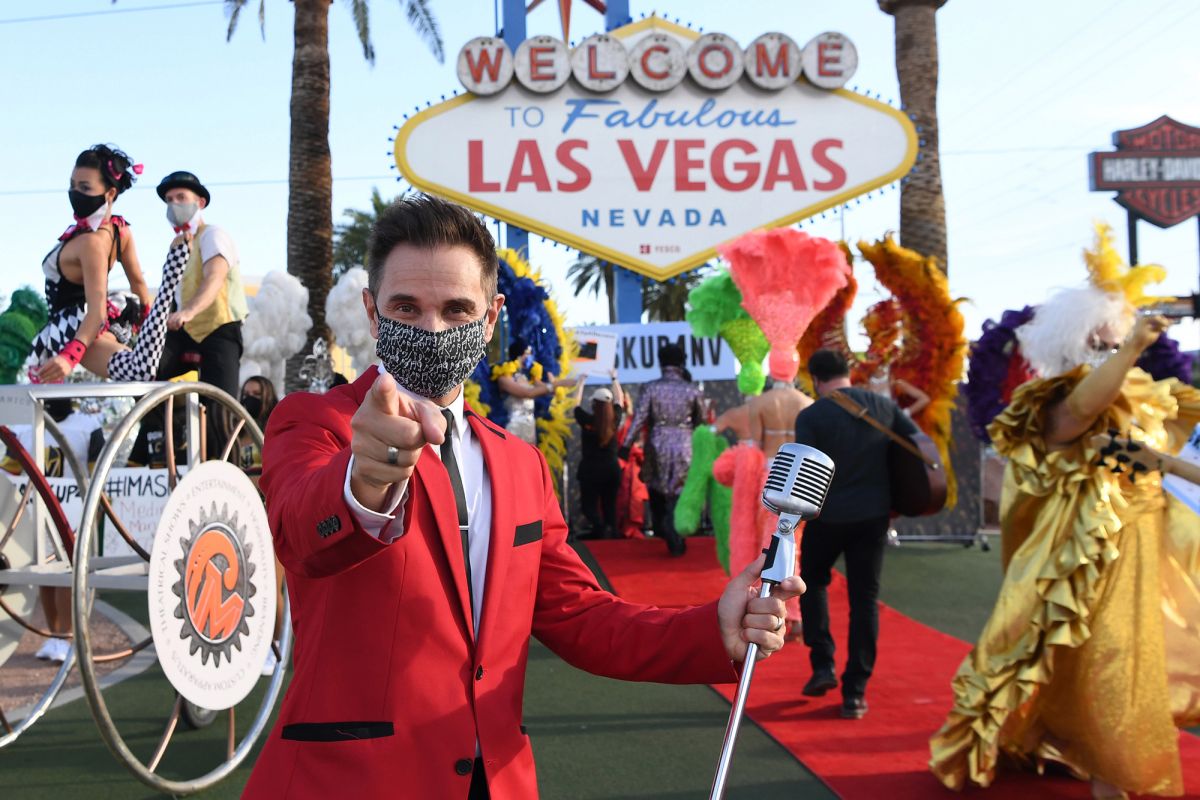 AAA's "2020 Summer Travel Forecast" claims Las Vegas has fared well in terms of future reservations over the last few months.
Though Nevada casinos were closed from mid-March through early June, nonresidents continued to make future plans to visit Sin City. AAA Travel data shows that Las Vegas has been the top city for bookings since mid-March through May. The gambling mecca has jumped Orlando as the country's No. 1 hotel destination.
Following Las Vegas and Orlando in rounding out the top five cities in hotel bookings are San Diego, New York City, and Chicago. "As those top destinations begin to open, they are once again the top hotel destinations, though advance bookings in general are nearly 25 percent shorter than this time last year," a AAA release explained.
Las Vegas casinos are offering potential guests numerous incentives to visit. Reduced hotel room rates, free parking, and waived resort fees are a few examples.
Air Travel Grounded
AAA expects Americans to make a little more than 700 million trips this summer (July 1-September 30).
The travel insurer forecasts that 683 million of those trips will be via automobile, with only 15.1 million by air. By comparison, AAA says Americans took 57.9 million trips via air during the third quarter in 2019.
The Las Vegas Convention and Visitors Authority (LVCVA) reports in its 2019 Visitor Profile that 49 percent of the 42.5 million people who visited Las Vegas last year arrived by air.
The AAA forecast projects that air travel will plunge 74 percent July through September. So, while Las Vegas might be outpacing other top destinations in the US in terms of hotel bookings during the pandemic, many of those reservations might not necessarily be near-term trips.
The LVCVA says 23 percent of visitors book their Las Vegas plans more than 90 days out. Fifteen percent book 61-90 days out, and 18 percent 31-60 days out.
Next weekend is the July 4 holiday weekend. Las Vegas isn't expected to come anywhere near the 330,000 people who visited the region during last year's Independence Day. But Strip casinos are reporting decent demand. Brendan Bussman, director of government affairs for Las Vegas-based Global Market Advisors, said regional travel demand "is definitely there" for next week.
Drive-In Destination?
A little more than one in two travelers to Las Vegas arrived by automobile, bus, or RV in 2019. With reduced air arrivals likely — at least in the summer months — Southern Nevada will look to welcome more drive-in travelers.
Southern California is the primary originator of automobile visitors. Los Angeles is a roughly four-hour drive. But California is approaching 200,000 confirmed COVID-19 cases and set a one-day record of 7,149 positive results just this week. More than 5,700 Californians have died.
California remains under stay-at-home orders from Gov. Gavin Newsom (D). Time outside the home is to be limited, and only essential travel is permissible.
Similar Guides On This Topic