The 2015 Online Gambling State-by-State Review: Lots of Talk, Not Much Action
Posted on: December 30, 2015, 01:00h.
Last updated on: November 18, 2015, 06:40h.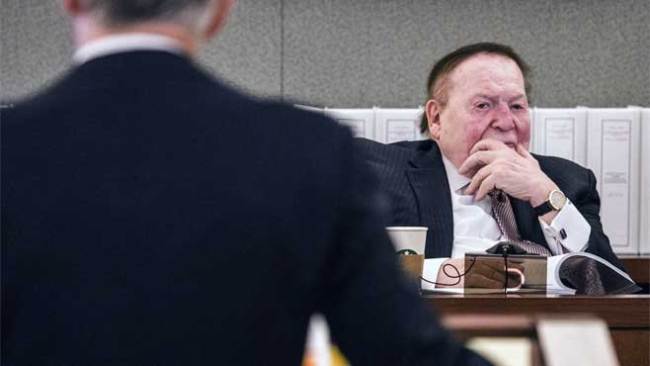 Online gambling earned plenty of floor time in state capitols across the country's 50 states in 2015.
The movement was fueled by a select few who believe legalizing Internet betting could provide substantial revenue increases for state projects while also protecting citizens and adolescents from accessing rogue offshore sites. These legislators then persuaded colleagues to open an ear.
On the other side of the issue was powerful Las Vegas casino billionaire Sheldon Adelson funding political action committees and pressuring federal lawmakers to stop the growing market.
The dubious topic of ending online prohibition in 47 of the 50 states was often discussed, but never made it out of the park. Here's a state-by-state recap of what happened over the last 12 months.
Who Did What
California: The Golden State would provide a beneficial boost to online poker and Internet gambling, but America's most populated state idled regarding its passage in 2015. Several bills were introduced, however a complicated battlefield between lawmakers, Native Americans, and racetracks led to deadlock.
Pennsylvania: The Keystone State seems poised to become the fourth state with legalized iGambling in 2016. Led by State Rep. John Payne (R-District 106), the Republican-controlled legislature might be forced to legalize in order to combat Democrat Governor Tom Wolf's increased spending.
Texas: The sun seems to be rising regarding online gambling in the state for which poker's most popular game was named. In late October, the Texas lottery reached out to Delaware to learn more about its market. Congressman Joe Barton (R) has long been in favor of legalizing iPoker, and it appears to be gaining momentum.
Massachussetts: No state did more regarding gambling at land-based casinos in 2015 than Massachusetts. The Plainridge Park Casino opened in June, and the MGM Springfield and Wynn Everett are under construction. But online gambling remains a no-go for now.
New Hampshire: In April, state lawmakers heavily shot down yet another bill to authorize land-based casinos. iPoker fans in the "Live Free or Die" state have little to be excited about, charitable poker games even drawing scrutiny in 2015.
Wisconsin: Badgers will continue waiting to play poker outside a tribal casino, a Wisconsin judge upholding the state's poker ban by citing a 1964 ruling.
Michigan: The Spartan State has a long history of brick-and-mortar gambling, but that's not the case with online casinos. A Michigan State University study found that the state would benefit from legalizing the industry, but lawmakers have been weary to proceed.
Nevada and Delaware: Two states that legalized online gaming before 2015, Nevada and Delaware attempted to breathe life into their struggling iPoker networks by formally launching an interstate compact. The pact hasn't solved the problems of player liquidity as hoped, however.
Florida: The Sunshine State has long been targeted by commercial casino operators for its high population of seniors, but elected leaders have repeatedly knocked down attempts to lessen the monopoly on gaming native tribes possess. Online gambling seems to be an even longer shot for passage.
New Jersey: The only other state with Nevada and Delaware to offer legal and regulated online gaming, New Jersey has its market positioned for a monstrous 2016 after it granted PokerStars an operating license in late September. The Garden State is also trying to legalize traditional sports betting, a lawsuit set to be heard in February of next year.
New York: The Empire State was running towards its own authorization of online gambling in 2015 until daily fantasy sports (DFS) exploded. With multiple bills presented, all gaming legislation took a back seat once New York Attorney General Eric Schneiderman pushed to make DFS illegal in his state. Which brings us to…
Daily Fantasy Sports
You can't talk 2015 online gambling without recognizing the elephant in the room. DFS will put Internet wagering front and center in 2016, the consequences of the currently unregulated market potentially greatly effecting online gambling moving forward.
Most Read