$1.6B Moulin Rouge Casino Redux Approved in West Las Vegas, But Funding Deadline Fast Approaching
Posted on: July 29, 2019, 01:00h.
Last updated on: July 28, 2019, 12:31h.
The site of the historic Moulin Rouge in Las Vegas has been tentatively sold to a group of investors who want to bring back the iconic resort that was the first desegregated casino, and forever changed civil rights and racial politics in Southern Nevada.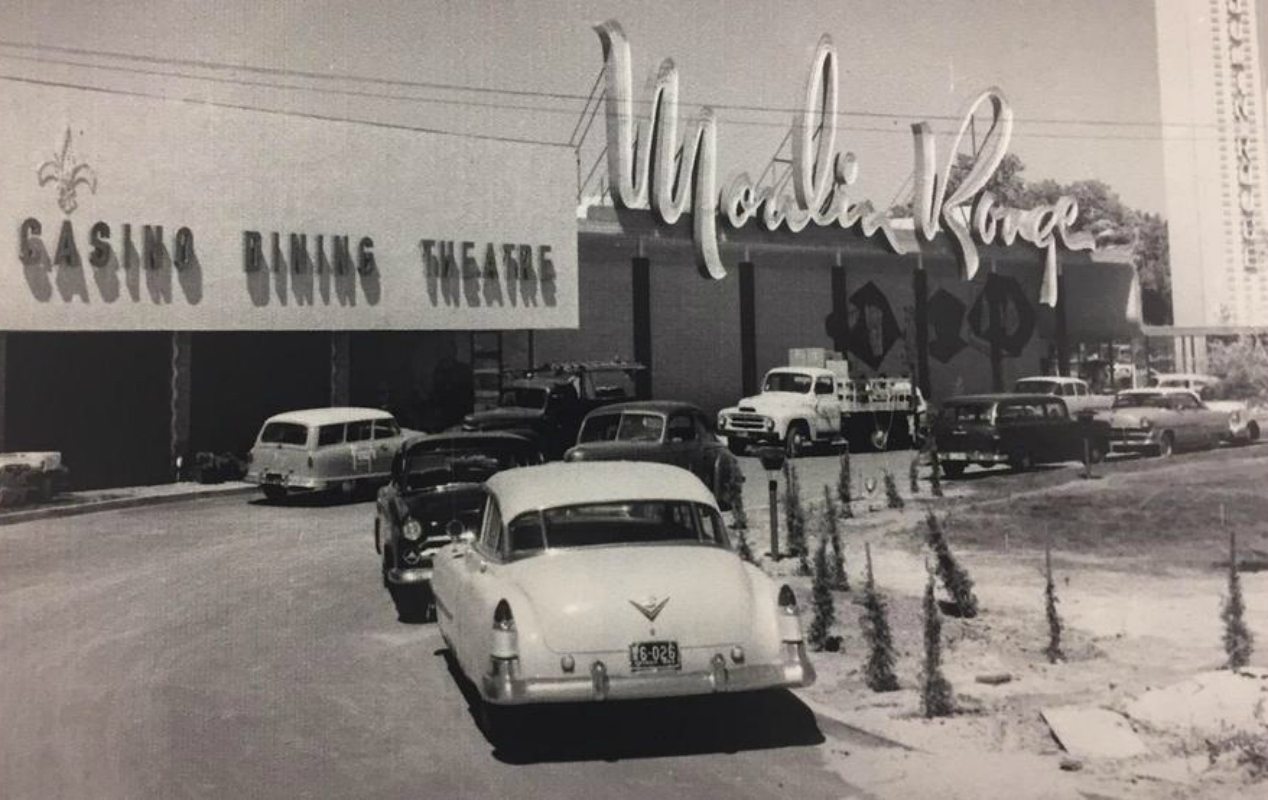 Kevin Hanchett, the court-appointed receiver for the property that closed in late 1955, has signed off on a $9.5 million bid from a locally based entity named Moulin Rouge LLC. Developers behind the project unsuccessfully bid for the 15-acre site two years ago, but after Clark County's winning offer was rescinded amid public backlash for its plans to build a government building, Moulin Rouge LLC was back in the running.
The company's proposal includes a total investment of $1.6 billion, with the first phase being a $400 million Moulin Rouge Hotel & Casino featuring a high-rise 400-room tower, two restaurants, convention space, and poolside nightclub and sportsbook.
However, due to previous funding failures, Hanchett has given the company until only Tuesday to pay the full $9.5 million into an escrow account. "There's been promises made in the past that have not been fulfilled. That's why it's a relatively short time," he told the Las Vegas Review-Journal.
Hanchett became the property's receiver after a development on the land went bankrupt in 2008. Investors are still out millions of dollars more than a decade later.
New District Neighborhood
Moulin Rouge was open for the less than five months, but in that timeframe the casino would help end racial segregation throughout Las Vegas.
Built by two white businessman and investment money from African American boxing great Joe Louis, when the hotel opened in 1955, blacks were barred from entering casinos on the nearby Strip. Black entertainers – including such greats as Louis Armstrong, Nat King Cole, and Ella Fitzgerald – could perform at the marquee venues, but had to find a hotel elsewhere to sleep.
Moulin Rouge was located in West Las Vegas at 900 West Bonanza Road. The neighborhood has historically been home to a large African American demographic.
"The rest of Las Vegas has passed on that side of town," Moulin Rouge LLC principal Scott Johnson said. He added that the new Moulin Rouge will be the centerpiece of an area he's dubbing "Uptown Las Vegas."
Phases II and III – expected to cost $1.2 billion – will require purchasing adjacent land and property to build another casino, hotel, entertainment venues including a 12,000-seat arena, and retail and office space.
Another Bidder
A $1.6 billion proposal is a rather ambitious development for an area not typically robust with tourists or pedestrian foot traffic.
Johnson's LinkedIn bio says he's "Living the American Dream. One Day at a Time." His title is "President" and "Self Employed and Loving It!"
Former Nevada Assemblyman Harvey Munford (D-Clark County) – an African American himself – favors another option for the Moulin Rouge site. Anderson Capital Fund told the RJ it submitted a $9.9 million offer for the land earlier this month, and it too would build a hotel and casino on the site.
The Anderson plan would be more of a mixed-use property that would include casino space for the sizable black community. Come Tuesday, Anderson could be back in the bidding if Johnson's team cannot come up with its $9.5 million bid.
Similar Guides On This Topic