How Denise Coates Built The Bet365 Empire And Became Britain's Highest-Paid Boss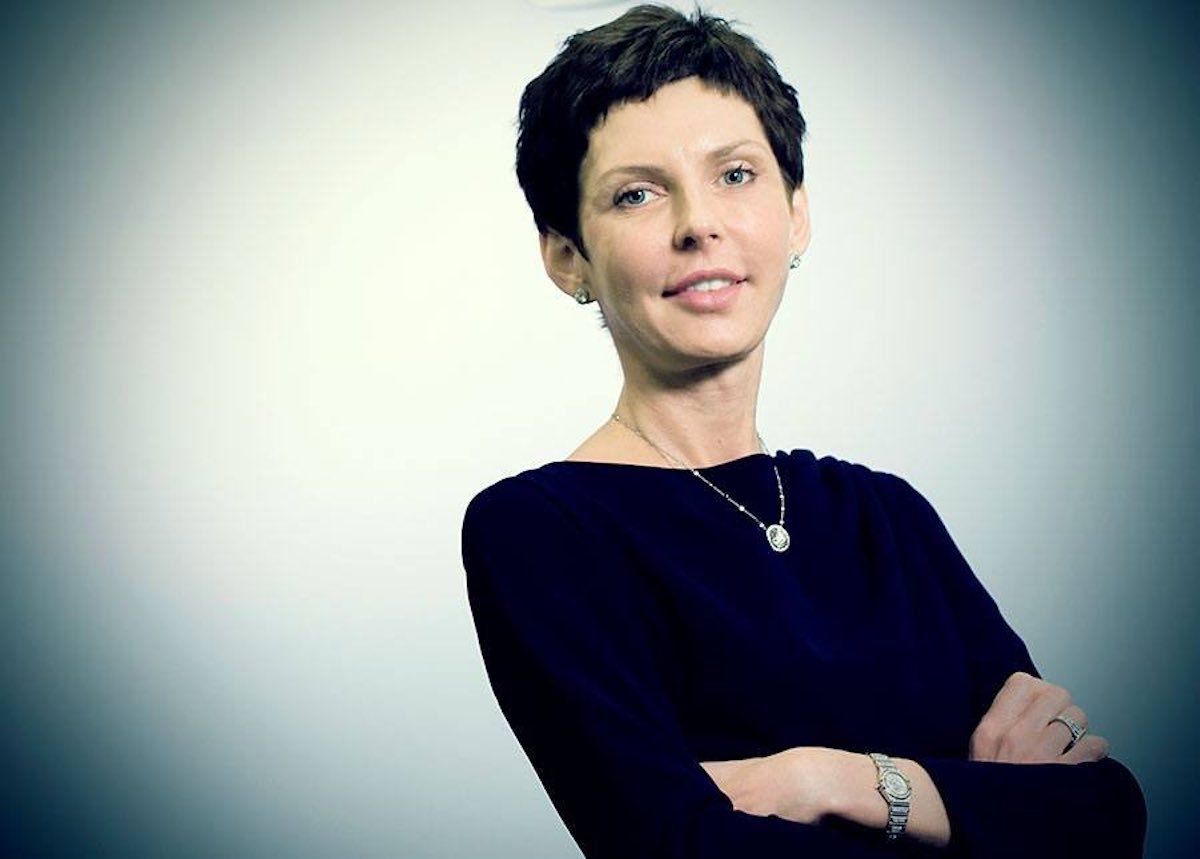 Fondly referred to as the "quiet queen of online betting", Denise Coates is one of Britain's most successful (and understated) business leaders. Alongside her brother John Coates, Denise is the co-CEO of one of the world's leading online gambling operators, bet365.
Taking home a salary of £421 million (approx. $508 million) in 2020 – the highest-ever recorded paycheck in the country, averaging around £1.2 ($1.5) million a day – Denise is Britain's highest-paid boss.
However, unlike other figureheads in the online gambling scene, Coates pays her societal dues.
The gambling entrepreneur has topped the Sunday Times Tax List three years running and donated millions of pounds to charities annually.
From humble beginnings in a Stoke-on-Trent parking lot to a multi-billion-pound gambling empire and Stoke City Football Club ownership, bet365 has experienced exponential growth since it launched in 2001.
Today, the bookmaker has over 6 million customers in more than 200 countries.
But how exactly did Denise Coates turn her father's modest sports betting portfolio into a billion-pound enterprise? It all boils down to her dedicated work ethic and forward-looking vision.
Early Life
Aside from a few luxuries here and there, Denise Coates prefers to live under the radar.
In an interview with the Guardian, Coates said: "The public side does not come naturally to me. I'm not saying I'm a shrinking violet – I'm not. I've been bossy all my life. It's just that I very much enjoy actually running the business."
Other than the fact that she was born on 26th September 1967, this admittance of an early personality trait is pretty much all we know about the billionaire tycoon's childhood.
With so little information available about her early life, it's safe to assume that her formative years were relatively uneventful (at least as far as Coates is willing to admit).
Instead, let's focus on her relationship with her father, Peter Coates, and the early days of her career.
Like Father, Like Daughter
Peter Coates was the son of a miner and grew up in poverty. At the age of 14, Peter had to leave school and start an office job to support his family. As an adult, he was determined to create a better life from a young age.
Following an obligatory stint in the British army, Coates began working for a chain restaurant, where he climbed through the ranks. He eventually left to open his own catering firm, which focused on providing catering services to sporting events.
The success of his catering business allowed Coates to invest in a chain of betting shops which he named Provincial Racing.
Through these shops, he began to cultivate his success, and by 1989 he was a principal shareholder of his hometown's football club, Stoke City. However, his bookmaker portfolio had nowhere near reached its full potential.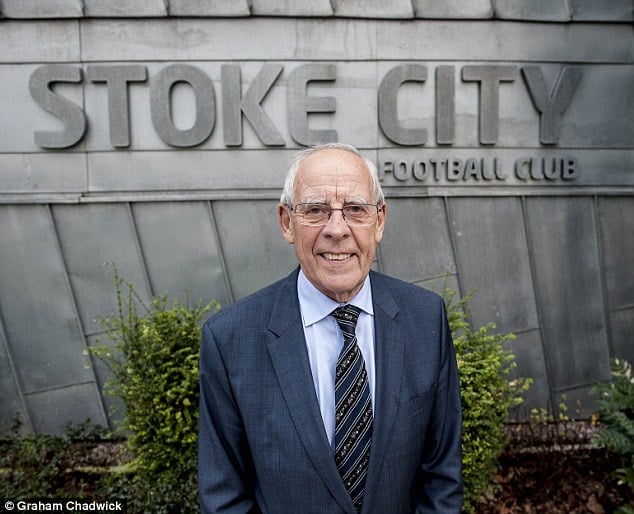 Around the same time, his eldest daughter Denise graduated from the University of Sheffield with a first-class degree in econometrics.
Denise took on a job at Provincial Racing, which she later dubbed "a small chain of pretty rubbish betting shops." Nevertheless, she soon became an effective catalyst for its growth.
Under her direction the no-frills betting chain became increasingly profitable and so, thanks to her diligent efforts and work ethic, Denise was made Managing Director in 1995.
The Rise Of Bet365
The giant that is bet365 today would not exist if it weren't for Denise's visionary investment 22 years ago.
Coates realized the potential of the internet and believed that it would revolutionize the future of sports betting. She bought the domain bet365.com in January 2000 from an online seller for £20,000 (approx. $25,000).
After convincing her brother (who had been practicing as an attorney) to join her business venture, Denise met with London's capitalist elite to secure investors.
Unable to convince a single one of them, she then turned to the Royal Bank of Scotland, who granted her a loan of around £14 ($17) million with the entire Provincial Racing chain as collateral.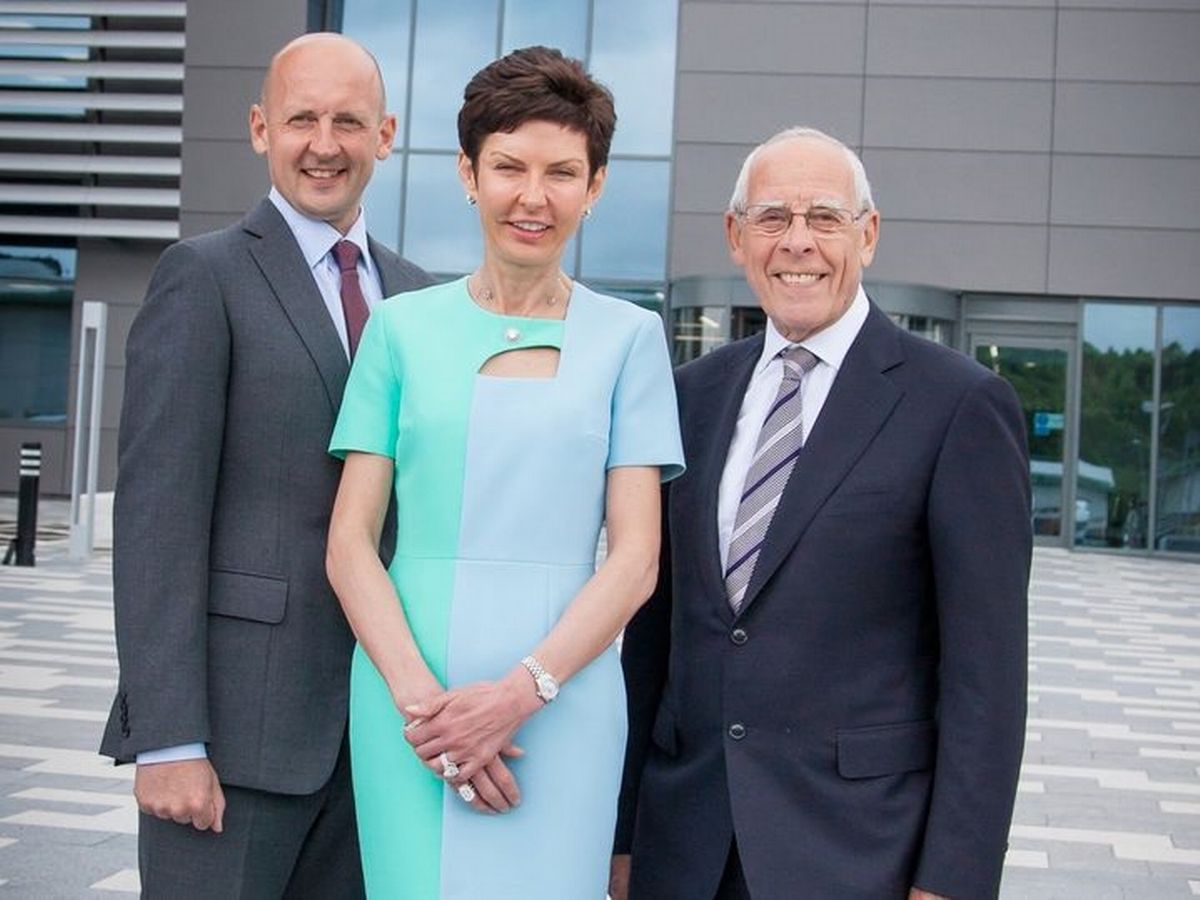 Denise wasted no time and launched bet365.com in 2001.
For a long time, Coates worked around the clock from a Portakabin in the car park of one of the family's betting shops. Though online betting was slowly gaining traction on the internet, Denise was the first to fully invest in its potential.
In doing so, she carved out the future for a billion-dollar empire with over 5,000 employees.
Coates acknowledges the enormous risks that surrounded her decision to invest in online gambling, dubbing herself and her brother "the ultimate gamblers." Luckily for Denise (and her father's betting chain), her gamble paid off.
Eventually, bet365 became so successful that Provincial Racing was no longer a necessary asset for the Coates family, and it was sold to Coral Betting in 2015 for £40 ($50) million.
The success of bet365 also enabled Denise to fulfil her father's football passions once more. Stoke City FC, of which Peter had been the majority shareholder from 1986 to 1998, was purchased by bet365 in 2006 for £1.7 ($2) million.
Though the team has not seen much improvement since then, it holds a lot of sentimental value for the Coates family, who recently cleared £160 million (approx. $197 million) of the club's debt.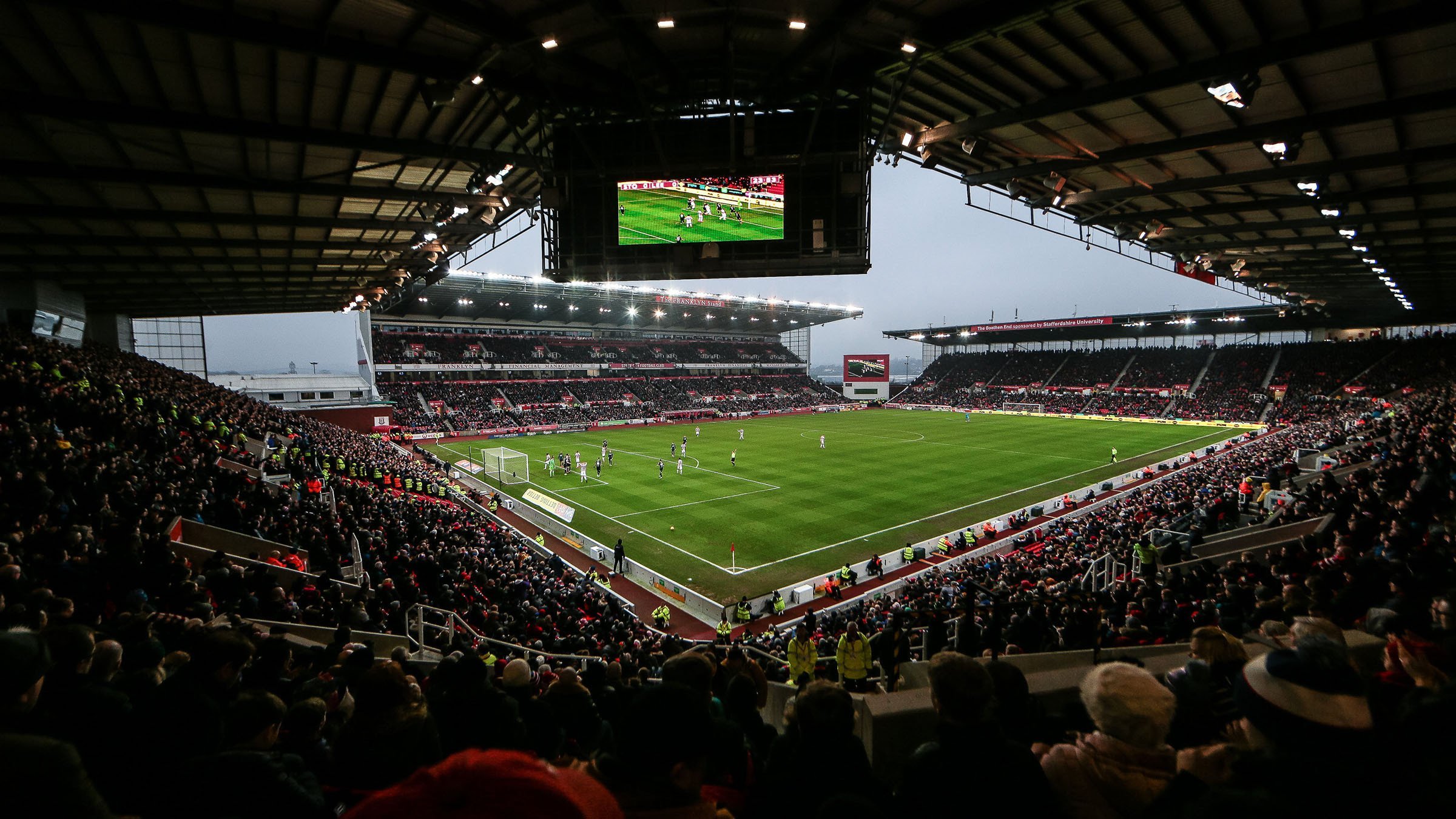 Britain's Top-Billed Boss
Despite taking a pay cut of £170 ($209) million in 2021, Denise Coates is the highest-paid company executive in the UK, let alone the highest-paid of all British female executives.
Though she runs one of the most successful bookmakers in the world (in one of the most male-dominated industries imaginable), Denise never felt that her gender impeded her work or resulted in different treatment from other industry leaders.
Coates claimed that while there were a few meetings where she "had to put somebody right", she also said, "I knew my business, so it wasn't a problem."
On the other hand, Denise acknowledges – without irritation – that people often assume her father runs the bet365 business.
She attributes these "false assumptions" to the fact that "the media decides, for whatever reason, that maybe it makes a better story if they say he does."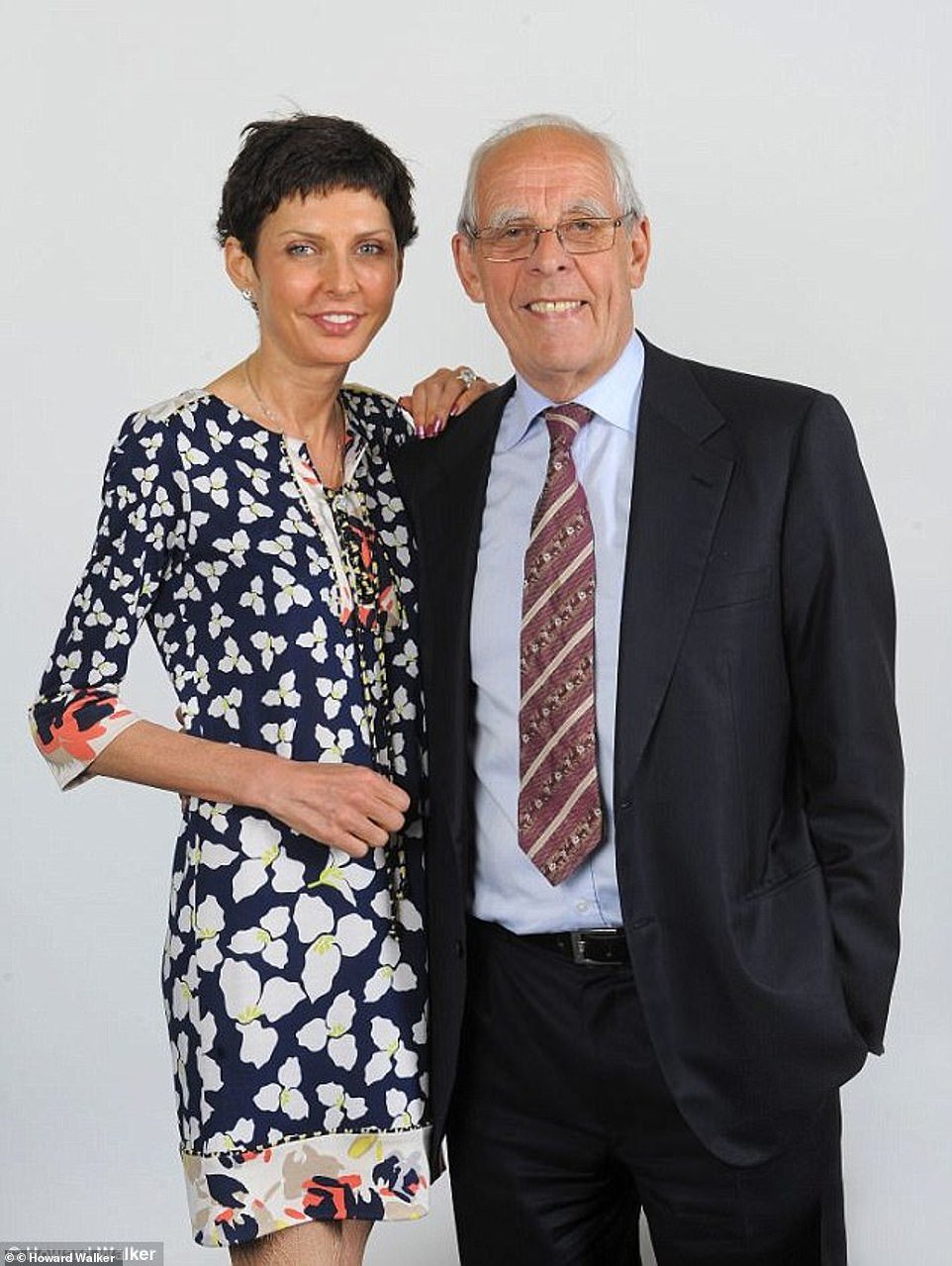 It's not hard to see why her position as co-CEO and majority shareholder can be confusing to some. Because of her desire for complete privacy, Denise is not mentioned by name in the company accounts.
Instead, it's merely the "highest-paid director" that took home the £250 million (approx. $308 million) pay package in 2021.
Denise Coates' exact net worth has been a topic of debate over the past several years. At the time of writing, Forbes' real-time net worth data places the figure at £3.8 billion (or around $4.8 billion).
Meanwhile, the bet365 company reported revenue of £2.81 billion (approx. $3.5 billion) in March 2021.
The Denise Coates Foundation
With such formidable revenue flooding into bet365, Denise formed the Denise Coates Foundation (formerly known as the bet365 Foundation) in August 2012.
Denise's philanthropy has benefited multiple charities throughout the years, both locally in the UK and worldwide.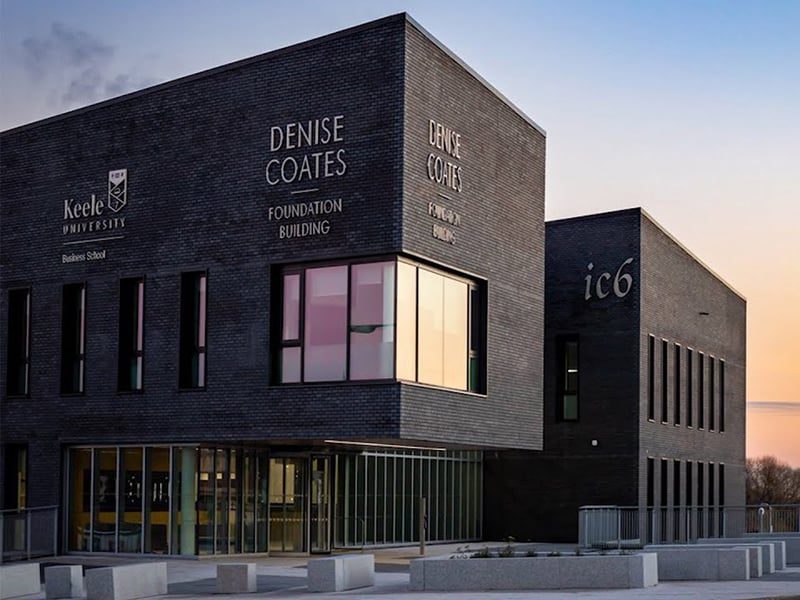 Some notable contributions include:
£1 million donated to support families fleeing the war in Ukraine
Relief support for those devastated by Typhoon Haiyan in the Philippines
Funding for gynaecological equipment at the University Hospital of North Midlands
Funding for the training of assistance dogs for the physically disabled
Support for educational training programs for an autism charity
Support for a charity empowering female education in nations where such education is disproportionately low
Charitable donations to support people in sub-Saharan Africa living with HIV/AIDS
Alongside her company's charitable donations, bet365 donates 0.1 percent of its gross gaming yield to GambleAware, the UK charity that provides support programs for problem gamblers across the country.
The donation is part of a voluntary initiative that urges UK gambling operators to help fund the necessary programs as part of their duty to promote responsible gambling.
A quarter of the charity's 2021-2022 funds have come from bet365, totalling around £4.2 million (or $5.2 million). The company donated the same amount the year before.
Coates also pays the highest amount of tax in the country.
She has topped the Sunday Times Tax List for three consecutive years, with her family paying around £481.7 million (approx. $593 million) in tax last year alone.
By keeping her business in the UK in North Staffordshire rather than moving to a jurisdiction with lower tax brackets, Denise has paid almost £1.3 ($1.6) billion in tax since 2016.
Though costly, this decision has earned her much support from Stoke MPs and the rest of the UK government.
Family Life
Much like her childhood, details of Denise's family life have been kept firmly under wraps.
Considering her family's ties to Stoke City FC, it's unsurprising that her husband, Richard Smith, is a director of the club. The two met during her university years, though it's unclear when they officially tied the knot.
Details gathered from various interviews confirm that Denise and her husband have five children together, four of which are sisters adopted from the same family. Whether or not the fifth child is biological or adopted remains unknown.
It's evident that the Coates family values privacy over publicity. Until recently, there had been little knowledge of how the Coates spend their money (aside from Denise's Aston Martin DB9 with its personalized number plates).
Now, however, Denise and her husband are building their dream house in Crewe, UK, and the process has been anything but private.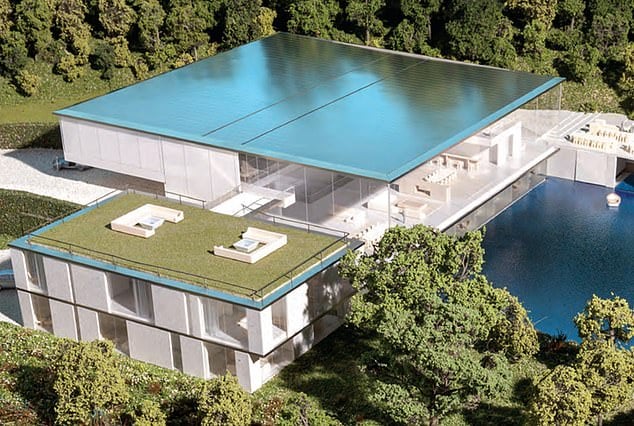 The £90 million (approx. $111 million) project has raised a few eyebrows, particularly from neighbors in the area.
Some have approached the media to express their annoyance at the disruption it's causing, while others said they were offered million-pound payouts to have their land and homes absorbed by the Coates estate.
The property, which began construction in 2019, will be a three-story "glass palace" designed by architect firm Foster + Partners (famous for buildings like the Gherkin and Wembley Stadium).
The house will sit on a 52-acre country estate and feature a sunken tennis court, cycle tracks, stables, walled gardens, and even a 75,000 square foot artificial lake with a matching glass lakehouse.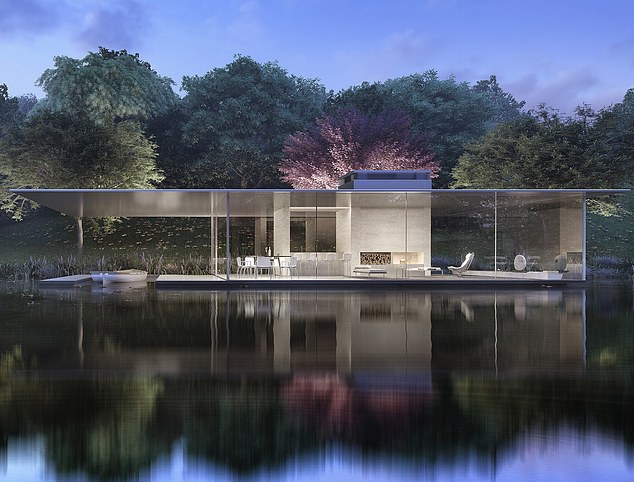 An Inspirational Leader
In the space of 21 years, bet365 has gained over 6 million customers spanning 200 countries and created more than 5,000 employment opportunities.
Coates herself has paid over £1.3 billion in tax in the last five years, while donating millions to charitable causes through the Denise Coates Foundation.
While some may disagree with the industry in which Denise Coates made her fortune, there can be no doubt about the monumental success of her efforts.
With a revenue of £2.81 billion in 2020-2021 alone, bet365 is a sports betting empire with one of the most powerful and visionary women in Britain at its helm.
Her success is a source of inspiration to men and women alike.
Lead image: Twitter/TheBearPitTV