5 Nasty Vegas Buffets To Turn Your Stomach
Las Vegas buffets are a sort of institution in their own right. Despite Sin City being famous for its casinos there is a massive cult following that descends upon the gambling paradise to simply sample the delights of the food and beverages available across the city.
Here's a look at the worst buffets that visitors can experience across Las Vegas, based on reviews we found on a number of high-profile travel websites…
Circus Circus Buffet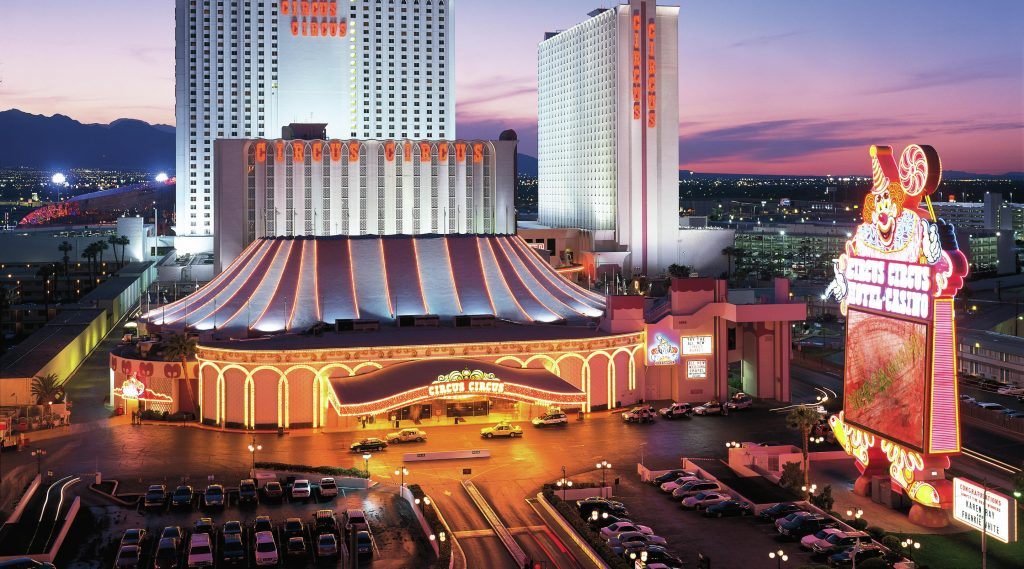 Circus Circus is one of the most uniquely-themed venues in the whole of Las Vegas. It caters for families and has proved to be a popular destination for tourists that visit the city on a budget. However, the buffet leaves a lot to be desired.
The reviews range from tepid to horrific. Plenty of travellers have even been put off eating completely due to kids sticking their grubby hands into the food.
So if you are a bit of a child hater then it's probably best to stay clear of here.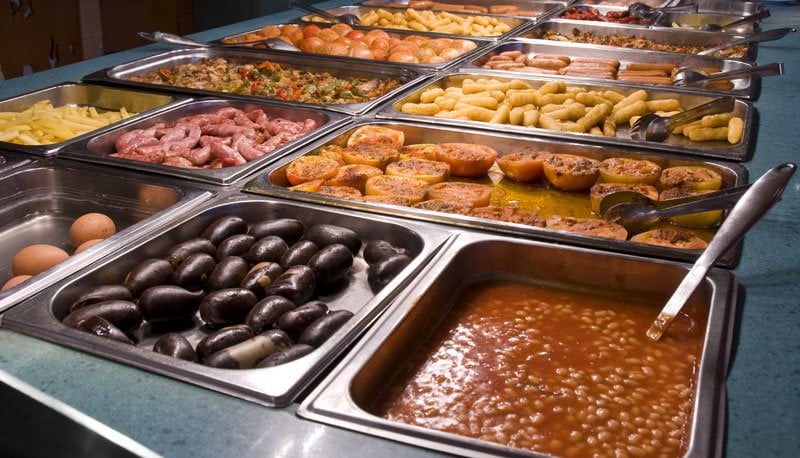 What the TripAdvisor reviewers said:
"The runny eggs were like an e.coli experiment gone horribly wrong. Surprisingly, I only felt partially nauseous afterwards but never developed the full on virus I had expected." – Naven
"Won't go back to CC due to all the kids!" – gus75220
"Pretty bad when my kids won't even eat the ice cream." – Denim M.
"The fried chicken and mashed potatoes with gravy would make Ol' Colonel Sanders toss and turn in his grave." – Brad B.
The Sahara Buffet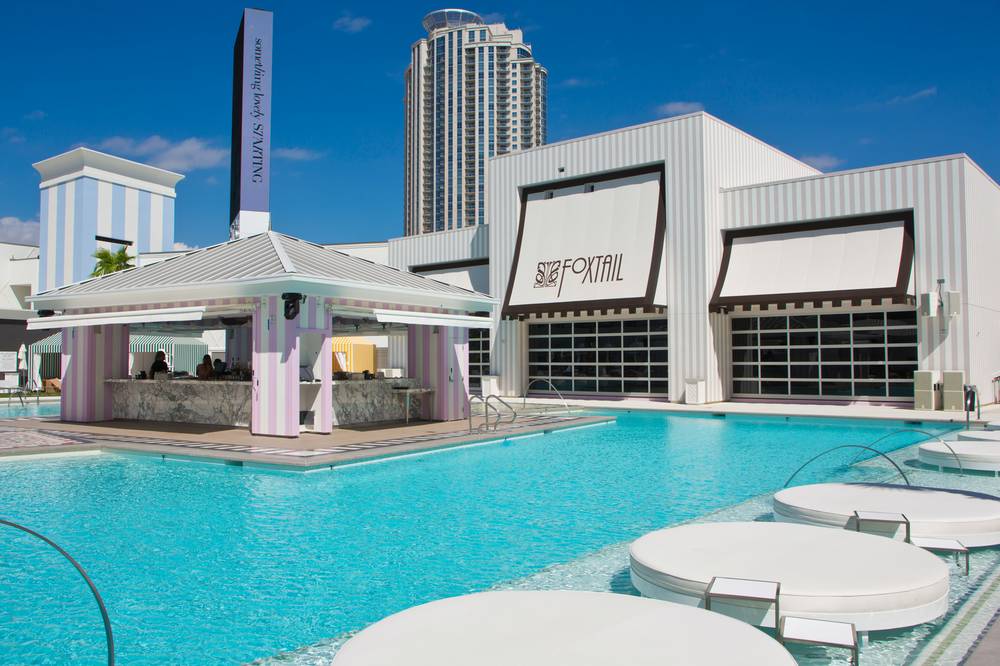 The SLS Hotel and Casino, affectionately still known as The Sahara was renovated in 2014 for $145 million. Unfortunately, the buffet at the Sahara has not quite managed to keep up with the times as much as the hotel and casino itself.
The resort might be home to some superb restaurants like Umami Burger, The Perq, Bazaar and Katsuya but the buffet is borderline disastrous. The reviews bring into question health, hygiene, and where the staff go to vomit when they are suffering from a hangover.
At least they've got this pretty awesome 3D installation to distract you from the food:
Don't forget to check the dessert selections for chunks of carrot if you visit!
"The Sahara buffet had the worst apple crisp desert I have ever tried in my entire life, it literally tasted and smelled like someone had gotten sick! Never again in my lifetime!….not even for free!" – Luv2Travel2
The Feast Buffet @ Green Valley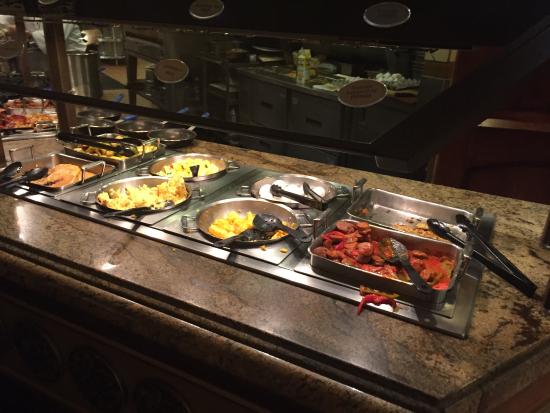 The Feast Buffet is located in the Las Vegas suburb of Henderson at the Green Valley Ranch Resort & Spa. Don't bother trekking off The Strip for a visit here though. According to Yelp reviewers there's a small selection of foods that are actually available at the buffet, its overpriced and the quality of the food is debatable. One diner even cut into a bleeding chicken leg.
What the reviewers said…
"Horrible buffet and customer service! They charge a 2 year old child who doesn't eat crab $30" – Gulsoom N.
"Garbage…absolute garbage.  Too bad yelp doesn't allow us to rate places with poop emojis or garbage cans instead of stars." – Omar R.
Excalibur Buffet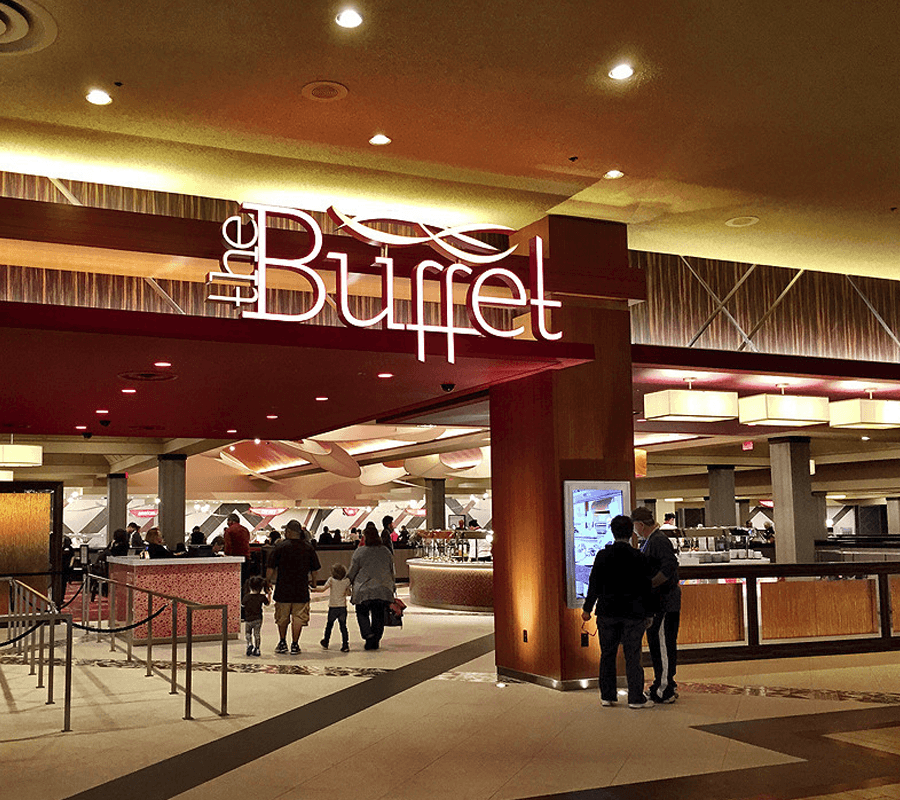 Originally opened in 1990, The Excalibur Hotel and Casino holds a glowing reputation that transcends across the world. The only trouble is that its buffet reputation is equally as powerful but in a negative way. The fact the resort has a restaurant called Dick's Last Resort raises eyebrows.
Spend five minutes reading the buffet reviews and a visit to that restaurant might not seem like such a bad idea after all.
What the re
viewers said…
"Excalibur is one of those 'get what you pay for' scenarios. It is not horrible but if money is no issue, avoid it." – deliciousinvegas
"This is an abomination. The roast beef is a sin. How they look anyone in the eye and serve this is a testament to the fact they hate food… and hate us!" – Tracy S.
"I can guarantee you that any man who is not in God's good graces has this dump waiting for them on the other side of Purgatory." – Caleb T.
Stratosphere Buffet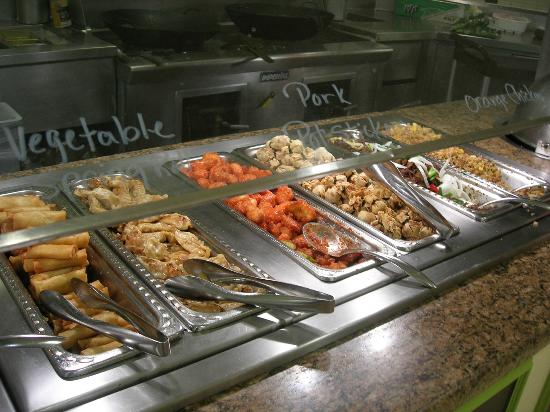 Stratosphere Las Vegas is an iconic hotel and casino resort that was built in 1996 and boasts some awesome theme park rides such as Big Shot, X-Scream, and Sky Jump Las Vegas. On the downside, the buffet offering is even more notorious than Floyd Mayweather's alleged woman-beating antics.
What the re
viewers said…
"Even the Chinese buffet near the gas station is better than this one." – Josie S.
"This may be the worst Buffet in American history. If you want the dumps, runs or quirts, eat here!" – Avery S.
For an entertaining walk though some of Vegas' most famous buffets, check out this video. Warning: Not for the easily offended – contains cursing.