Your Perfunctory Raiders Stadium Construction Update
Apparently, Las Vegas is getting another professional sports team, the Raiders.
As NFL teams need a place to engage in their copious concussions, Las Vegas agreed to help build the Raiders a sportsball theater experience.
We are not a sports person, so we don't tend to blog about sports too much, but Raiders stadium is hard to ignore, so here's an update!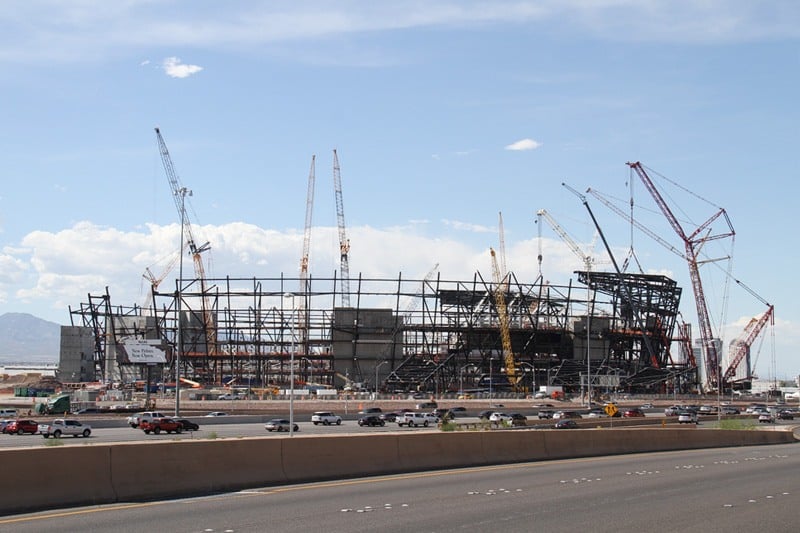 As Las Vegas can get warmish (think a "kiln" you can't turn off except for two weeks in early January), the Las Vegas Raiders stadium will have a translucent roof. Retractable roofs are so 2012.
The roof will be made from ethylene tetrafluoroethylene, a fluorine-based polymer. And, yes, we knew that off the top of our head.
Raiders stadium will have 52 truss columns, each weighing about 65 tons, or about what your brother-in-law weighs after a visit to a Las Vegas buffet. Give or take a ton.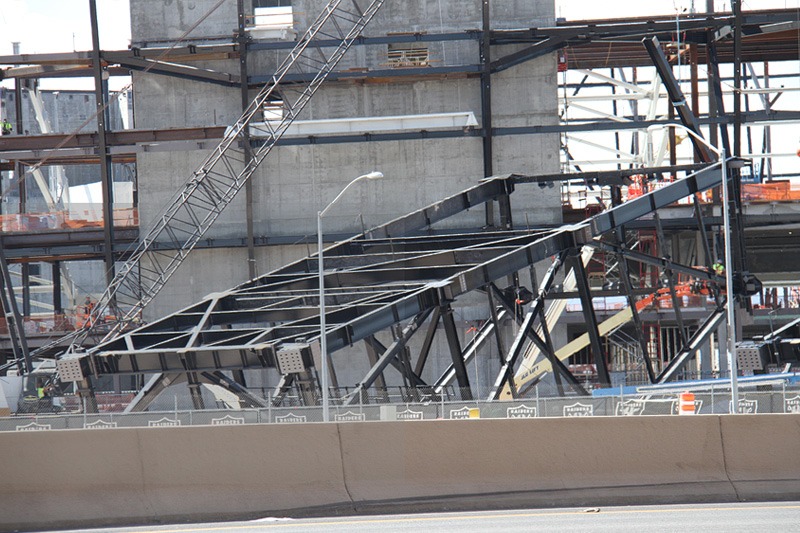 That roof will be 200 feet up and supported by trusses, which are being installed right now.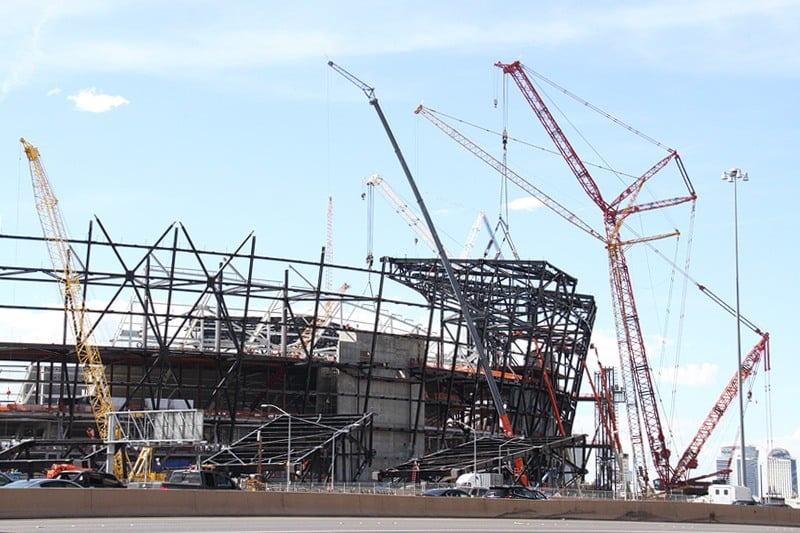 It's expected the stadium will be completed in August 2020.
Here's a video that shows what's gone into building this massive structure. Bonus: It's narrated by Mike Rowe, the guy from "Deadliest Catch."
The stadium will have 65,000 seats.
It's been reported the Las Vegas Raiders stadium project will cost $1.8 billion. Although, that's pocket change in NFL dollars.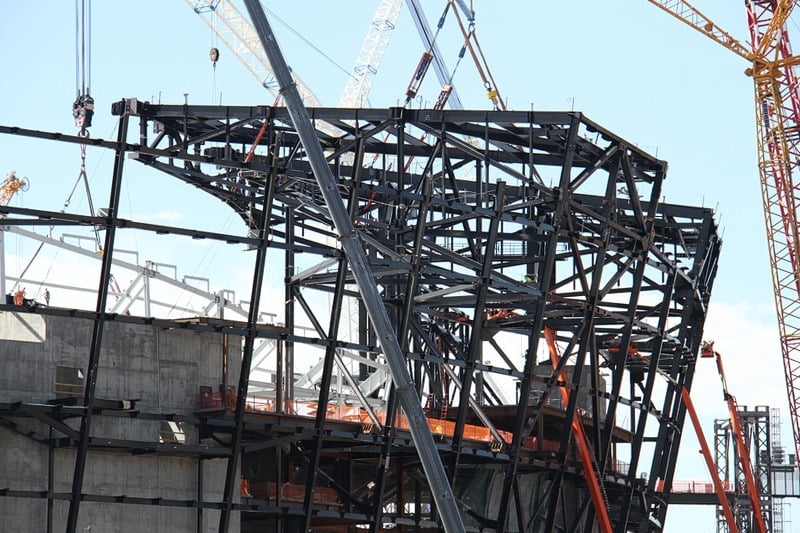 While we may not be the biggest football fan, there's no denying the Raiders stadium is a big deal for Las Vegas, so we'll keep an eye on this project, even perfunctorally, which we're pretty sure wasn't a word until this sentence.