VooDoo Zipline Closes Permanently at Rio
The VooDoo Zipline (more recently called the Rio Zipline) has closed permanently at Rio casino.
The thrill ride, which whisked riders from one Rio tower to another, both forward and backward, has been in operation since 2014. Read more.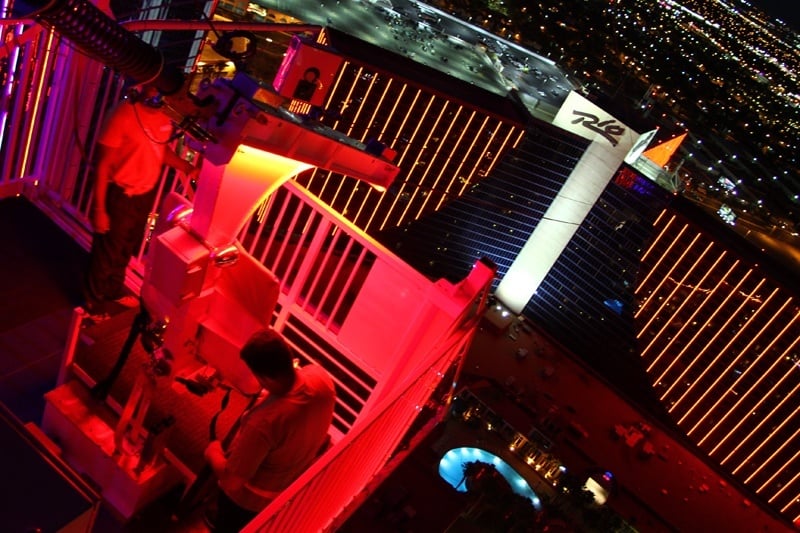 It's possible we rode the VooDoo Zipline, but we occasionally have gaps in our memory due to the fact: 1) we drink, 2) we may or may not have heights issues.
Let's just say we did digital marketing for the SlotZilla zipline downtown for six years and rode it exactly once. After hypnosis. And some of the aforementioned drinking.
The thrill ride at the off-Strip resort closed a few weeks ago, but it's not news until we report it, everyone knows that.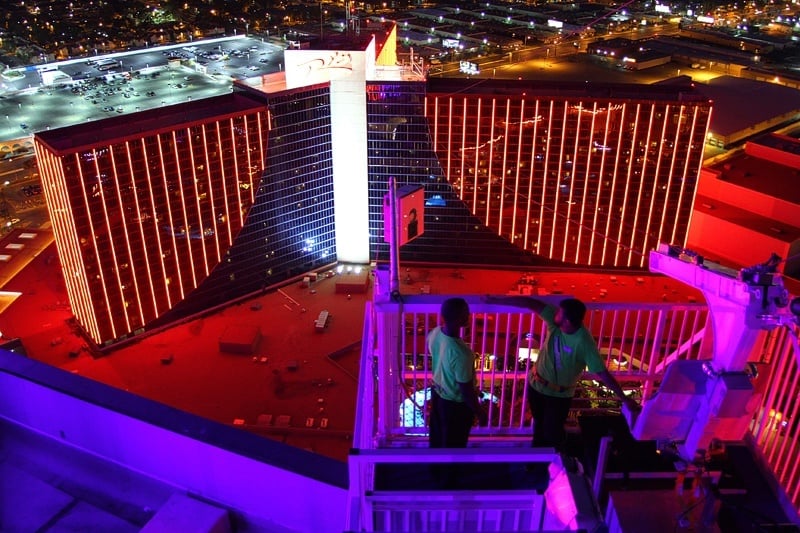 It's fair to say the Rio's zipline didn't benefit from the pandemic.
There are a lot of changes in the works at Rio, including the exit of Caesars Entertainment as the resort's operator. The new owner, Dreamscape, will take over operations soon. And by that we mean the transition timeline hasn't been finalized. Technically, Caesars Entertainment could be out as soon as Jan. 1, 2023.
Rio will be getting a massive renovation, to the tune of hundreds of millions of dollars, and there are likely to be lots of new partnerships, while some old ones end.
Unlike other ziplines in Vegas⁠—the aforementioned SlotZilla Zipline downtown and the Fly Linq Zipline on The Strip⁠—VooDoo transported riders on something akin to a ski lift chair, with two passengers sitting side-by-side.
Riders flew between Rio's Masquerade Tower and Ipanema Tower.
Here's some video we took a safe distance away from the ride, accompanied by some truly horrific music. We have no idea where we got that, but we're pretty sure it's the same music used to coerce confessions in Russian prison camps.
Beyond the recent decline of the Rio, a major challenge of the Rio zipline was the fact its path wasn't really conducive to viewing the Las Vegas Strip, one of the greatest missed opportunities in the history of opportunities.
There are no plans for the attraction to return to Rio, but we hear one of the parties involved in the zipline has other plans in the works for new diversions downtown. More to come on that. Let's just say it, too, involves flying. It's called Aerodium. You heard it here first!
Until then, hit the ziplines downtown or on The Strip, or get your adrenaline pumping on the rides atop The Strat.
We prefer to get our thrills while sitting at a casino video poker bar or in a strip club. Allegedly.