Vital Vegas Podcast, Ep. 52: Comp Drinks, New Sigma Derby, 18 Fremont Demolition, SLS Sale and More
How much Vegas can a single podcast episode hold? This much.
In this installment of the grossly overrated Vital Vegas Podcast, we interview Albert Tabola of Ardent Progressive Systems & Games, the company installing comp drink validation systems in casinos across Las Vegas.
Tabola shares that comp drinking monitoring, now on about 1,000 video poker machines in Las Vegas, will soon be coming to casino floors as well.
As an added bonus, Ardent's developing a new game, Classic Derby, likely to give the beloved Sigma Derby a run for its money.

Also in this episode, we catch up with Derek Stevens, owner of The D, Golden Gate and Downtown Las Vegas Events Center.
Stevens shares the latest news about the upcoming demolition of the Las Vegas Club, Glitter Gulch strip club and Mermaids on Fremont Street.
He also provides some insight into the potential fate of the iconic Vegas Vickie sign currently sitting atop the Glitter Gulch strip club.

But wait, there's more.
Listen in as we share a metric hell-ton of exclusive stories, including more scoop about the sale of SLS Las Vegas. We also clear up a rumor about the demise of the Bellagio fountains.
Our weekly news round-up includes stories about the theft of 30,000 condoms from a Las Vegas sex toy warehouse, new restaurants coming to the Forum Shops (Slanted Door) and Park MGM (Bavette's Steakhouse) and the shark tank at Golden Nugget.
Our "Listicle of the Week" is inspired by a note from a Brit, Joe, from Birmingham, U.K. We dole out our best tips for people with foreign accents, including our picks of the best happy hour on The Strip, the best buffets and the best hotel for free things to see and do.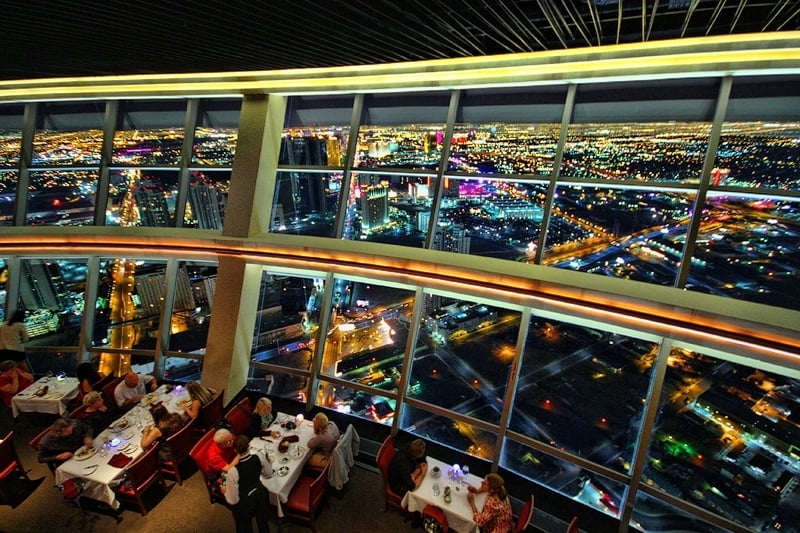 Oh, and did we mention we also get to the bottom of how one should pronounce the best gelato flavor, ever?
It's all this and much, much less in the latest installment of the Vital Vegas Podcast.
Take a listen and you're pretty much sure to get a thank-you note from your cochlea.