Vital Vegas Podcast, Ep. 156: All the Vegas News You Can Stuff Into Your Aural Labia
Ears. We're trying to make "aural labia" a new way to say "ears" or "earholes." Just play along.
Anyway, the newest episode of our much-ballyhooed podcast is live, despite the fact we know full well nobody has used the word "ballyhooed" since 1908.
The word is especially helpful in this episode, because you can't spell "ballyhoo" without "Bally's." Especially if you're just skimming, which we know you are. Anyway, a tower at Bally's will become part of Paris Las Vegas. You know this because you read about it first in this very blog.

Along with our annoying tendency to sing our own praises, we also share some exciting Las Vegas news.
There's the stuff about the City of Las Vegas going after the owners of Vegas Vic to get his act together, stuff about some delicious burgers at "Absinthe," stuff about a 99-cent service charge being tacked onto the new parking fees at The Strat, stuff about the Golden Gate closing its sportsbook and stuff about construction progress at the Plaza.
The news continues, mainly so this story isn't just two paragraphs long, including news about Main Street Station renovating its rooms soon, Golden Nugget pulling the plug on its sports betting app, Forbes' list of best Las Vegas hotels, U2's newly-announced shows at the troubled Sphere and more.
The listicle of the week includes a number of alternatives to "earholes," including "sound flaps," "tinnitus tunnels," "whisper wranglers," "banter basins" and others.
Yes, sometimes we just slap a listicle together at the last minute. We tried A.I., and the results have been inconsistent. It turns out A.I. is like pretty much every writer. Good days and bad days. And, like writers, A.I. has a lot of opinions about movies and movie making.
A.I. says, "The movie industry faces several challenges, including rising production costs, the increasing dominance of blockbuster franchises, and concerns over representation and diversity. Some argue that the focus on big-budget films and established franchises has led to a lack of innovation and originality in movie making. Overall, movie making today is a complex and ever-evolving industry that continues to push the boundaries of storytelling and visual artistry while facing new challenges and opportunities."
We were interested in what A.I. thought about movies because the Sphere is apparently going to be a $2.2 billion movie theater. While A.I. isn't supposed to be capable of emotion, how it laughed and laughed.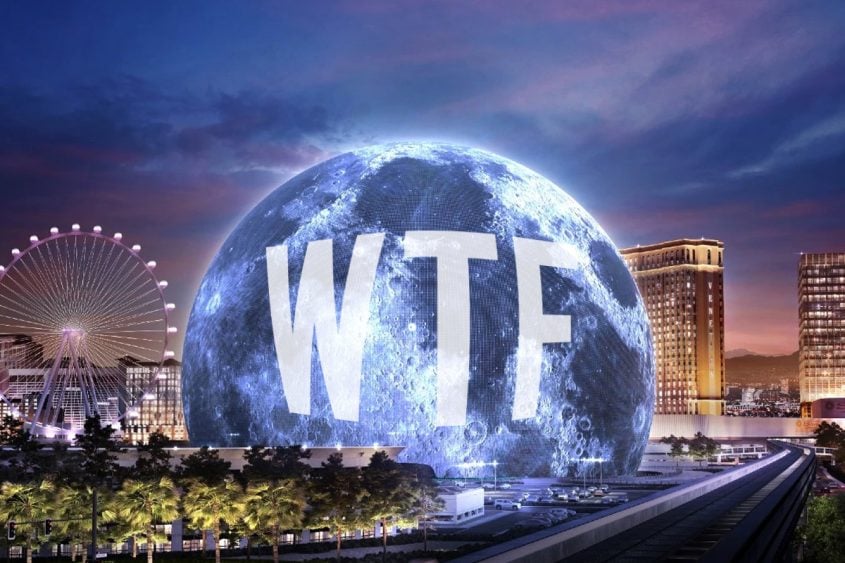 Anyway, we've met our quota of words (we don't really have a quota, we just like sounding downtrodden), take a listen to our new podcast!
Next episode, we interview the President and CEO of Fremont Street Experience, Andrew Simon, so you have something to look forward to. Don't miss this episode, though, because then the next episode will benefit from the comparison.
Get ready to kill some time with this excellent reminder literally anyone can have a podcast, whether they're qualified to have one or not.