Three Relatively Painless Cures for an Epic Vegas Hangover
It's sort of a part of the Las Vegas ritual. You plan your visit, you anticipate it for weeks or even months, and you finally arrive. Then, you suckle at the teat of Sin City indulgence to the point of becoming profoundly hung over. Not the way you envisioned your visit, at all.
Well, Las Vegas knows how you are. This is not the place for restraint.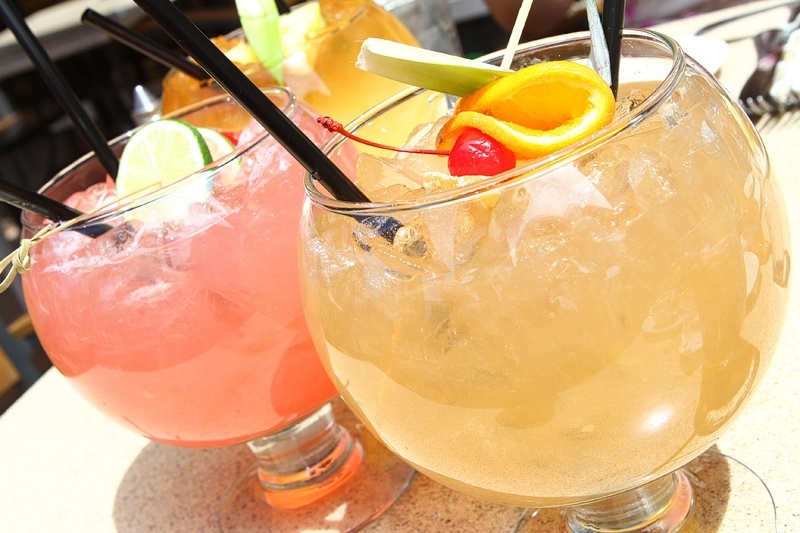 Hangovers have a simple cause. The ethanol in your drinks causes increased urine production (romantic, huh?) leading to dehydration. The desert heat doesn't help, of course. That means recovery typically involves hydrating again, and that's most effectively done with an IV.
Before a hangover ruins your Las Vegas visit, check out these three fairly painless remedies.
Reviv Wellness Spa at MGM Grand
Reviv has only been at MGM for a short time, but is already tapping into a seemingly limitless supply of over-doers.
Reviv offers a variety of "hydrating IV infusions," ranging from the "Ultraviv" ($99) and "Megaboost" ($99) to the "Royal Flush" ($195).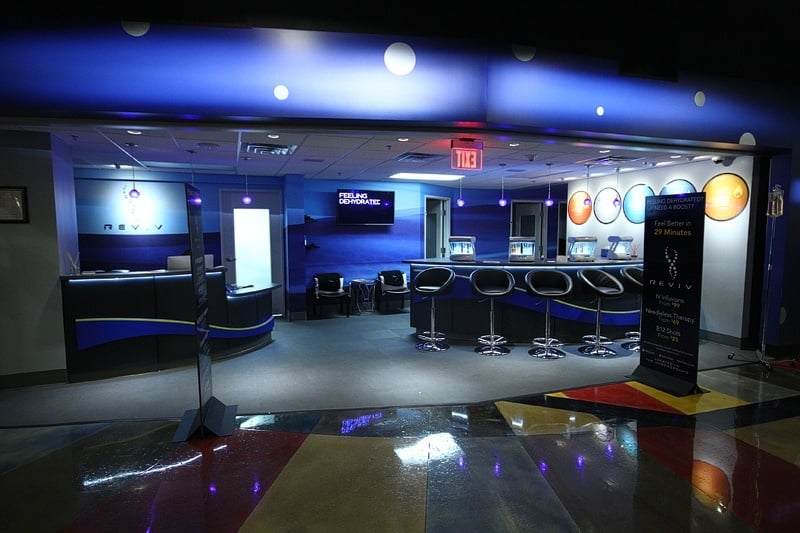 From what we hear, the hangover relief is almost immediate. Reviv was founded by four Board-Certified ER physicians, so it sounds legit.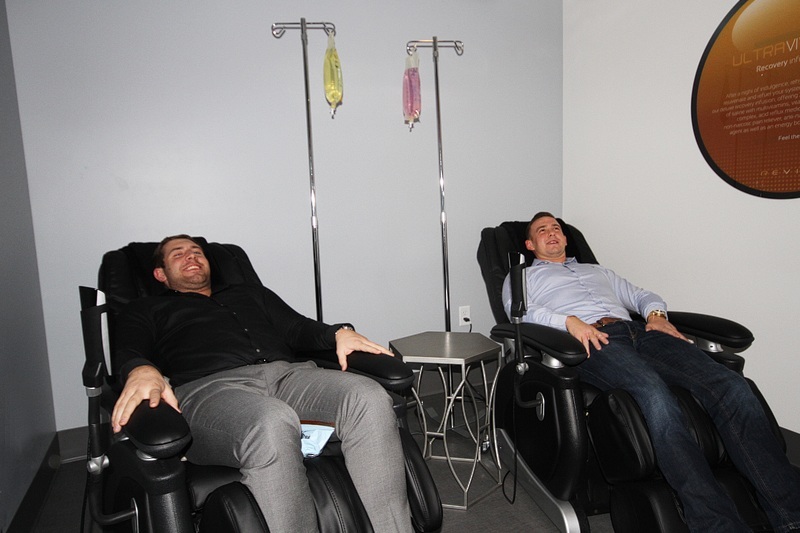 Services are available at the store in the underground area of MGM Grand, or in-room at hotels anywhere on The Strip. (Although, oddly, not in-room at MGM Grand, except in the hotel's Skylofts and mansion.)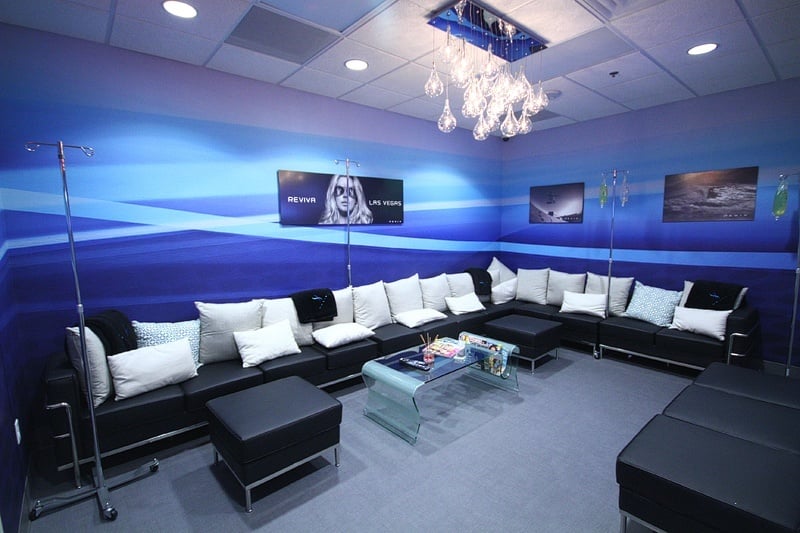 Find out more about Reviv at MGM Grand.
Hangover Heaven
Hangover Heaven made quite a splash when it opened in April 2011, with photos of the Hangover Heaven bus making news around the world. The idea of a hangover clinic on wheels seemed quintessentially Las Vegas, and Hangover Heaven is still going strong. (Although, now, the bus is only available for private events.)

Again, the idea is to use an IV to replenish ones fluids and to administer anti-nausea drugs. Hangover Heaven was created by a Duke University trained anesthesiologist, Dr. Jason Burke.
Is getting back a day of your Las Vegas vacation worth a hundred bucks? Hangover Heaven's packages start at $99 (the Redemption package) and go up to $199 (Rapture package).
Find out more at the official Hangover Heaven site.
IV Rescue
IV Rescue was the company that started the whole idea of providing portable IV hangover recovery services in Las Vegas.
We chatted with IV Rescue's General Manager and owner, Marshall Brushfield, an EMT and anesthesia technologist. He says the company mainly serves Las Vegas locals and industry folks (based upon word-of-mouth referrals), but happily does at-home and in-room treatments for visitors.
The business started when party animals needed a way to indulge at the pool during the day, then transition to the city's nightlife, all without skipping a beat. IV hydration was the boost they needed to squeeze every minute out of their visit, and a business was born. IV Rescue has been around four years now.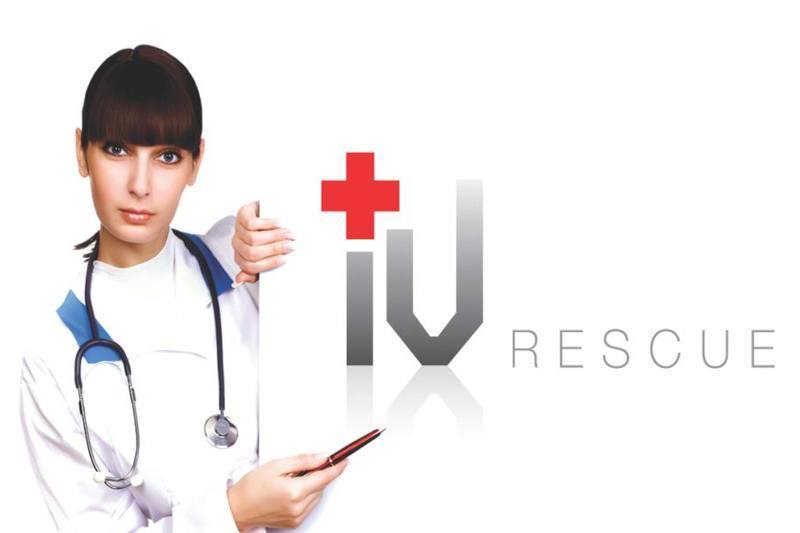 We asked Brushfield why just drinking water doesn't work to stay hydrated. He says, "Drinking water doesn't do it. A liter of IV fluid is like drinking three gallons of water. The body only absorbs 15% of what you drink."
Treatments run in the $200 range. IV Rescue is opening a new clinic at Sahara and Durango. IV Rescue is especially popular with high-profile DJs, Brushfield says, and because they share their experiences with fans, IV Rescue doesn't need any advertising.
One of the biggest selling points of IV Rescue, says Brushfield, is they provide IV services 24/7, whereas the other clinics close in the early evening.
IV Rescue doesn't have a Web site at the moment, but you can find them on Facebook and Twitter.
Bonus Hangover Remedy: Push IV
Apparently, there's another company that provides IV therapy in Las Vegas, Push IV (representatives pictured below). Here's their site.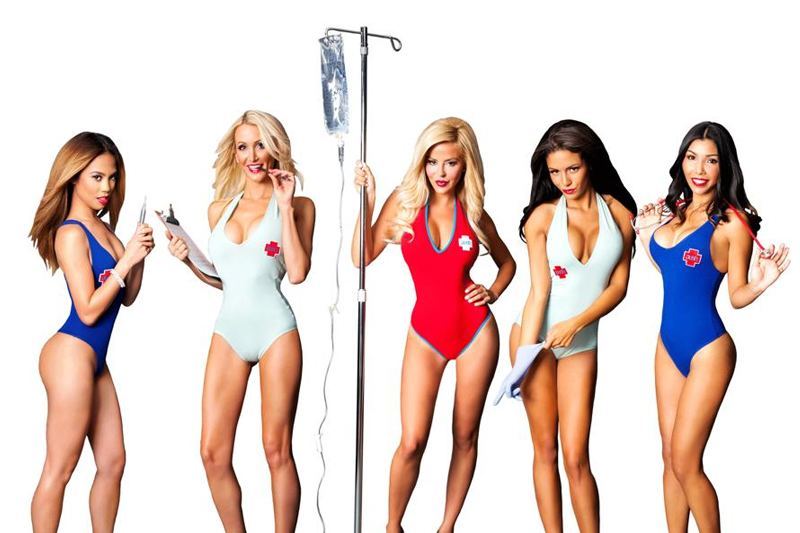 If you've tried the services provided by these companies, we'd love to hear what you think.
In the meantime, if you can't afford to get an IV, you might try the poor man's hangover remedy, something like the Hangover Burger at Binion's, downtown.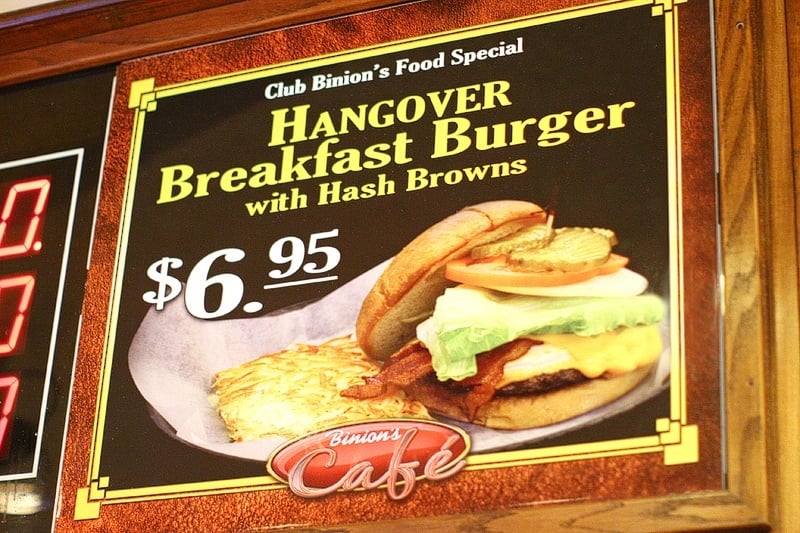 For the record, Twin Peaks restaurant (the happiest place on Earth) at Harmon Corner, next to Planet Hollywood, has a tasty Hangover Burger, too, featuring a fried egg, American cheese, bacon and onions ($10.95). Hey, whatever works.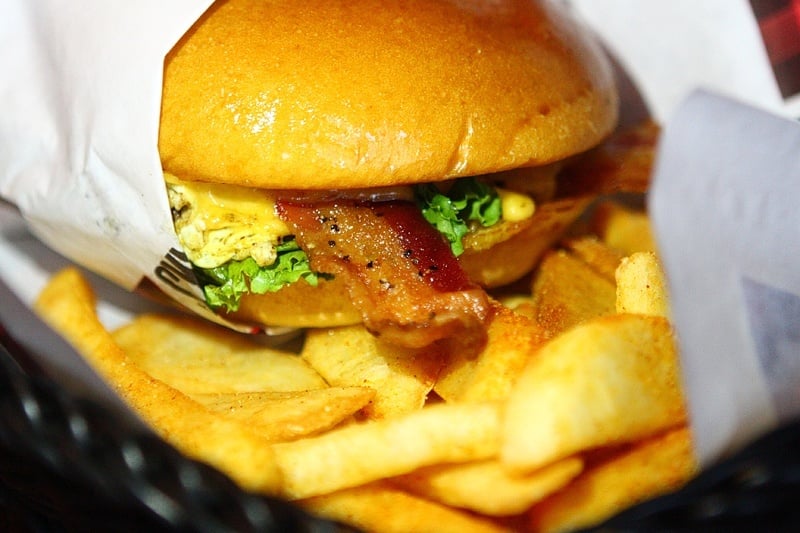 Here's hoping all your Las Vegas hangovers are mercifully brief and entirely worth it!