Stormtrooper Bravely Tests SlotZilla Zipline at Fremont Street Experience
The SlotZilla zipline at the Fremont Street Experience in downtown Las Vegas has reached its latest milestone.
An intrepid Stormtrooper was the first to zipline from SlotZilla to the halfway point of the Fremont Street Experience canopy.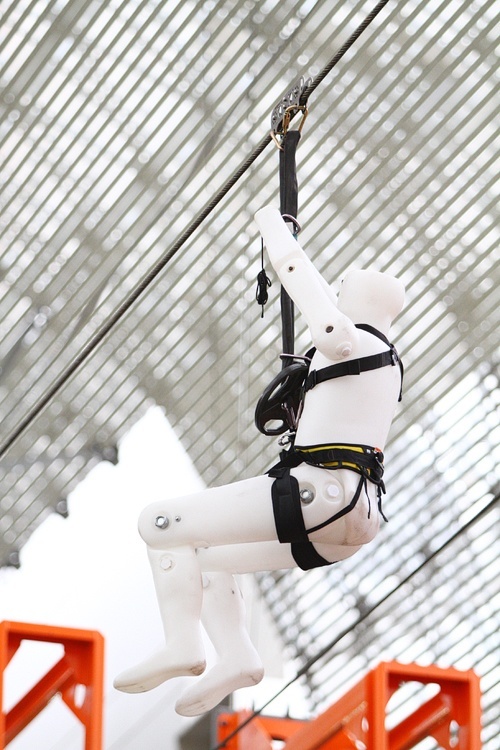 All right, so it wasn't a Stormtrooper, per se. It was a human-sized dummy that looked strikingly similar to a Stormtrooper.
Here's Fred (that's the dummy's nickname), right before takeoff.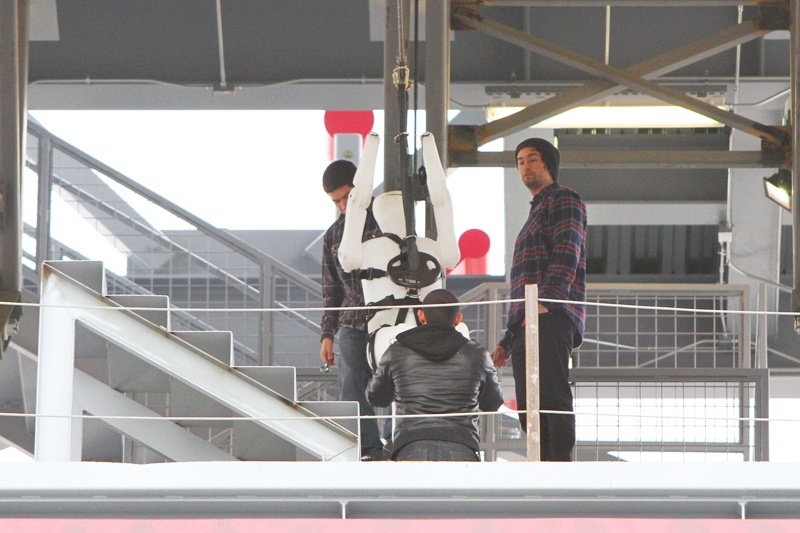 Anyway, we grabbed some video of the dummy making its descent after emerging from the 110-foot-tall SlotZilla, said to be the world's tallest (simulated) slot machine.
As you can see, SlotZilla is still in test mode, so the dummy's ride was much slower than a typical ride. Thrillseekers will experience a good deal more velocity during the ride and greater impact (the fun kind) upon arriving at the landing platform.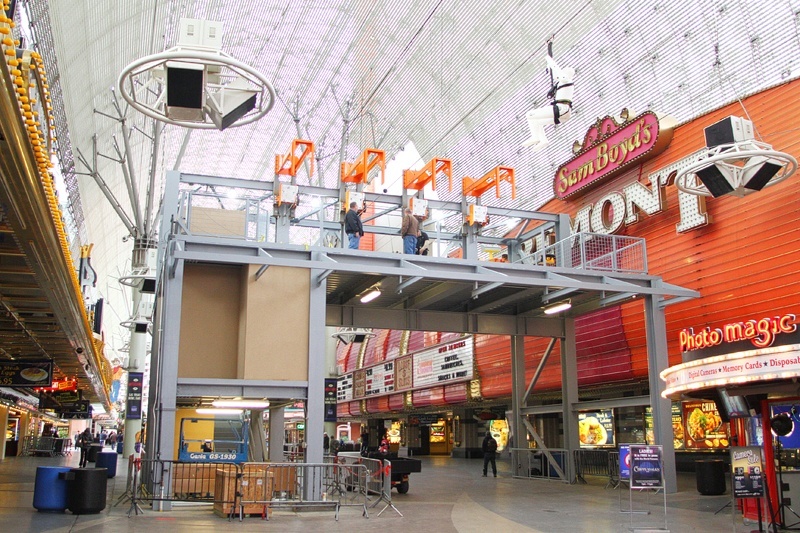 The test run in our video starts at the lower of two SlotZilla levels (70 feet up), and runs to a platform about halfway down the Fremont Street Experience. Riders who depart from the higher level of SlotZilla will travel even farther, landing near the Golden Gate, 1,750 harrowing feet away.
Tickets for the SlotZilla zipline ride will be $20 for the lower zipline, $30 for the upper and $40 if you're daring enough to try both.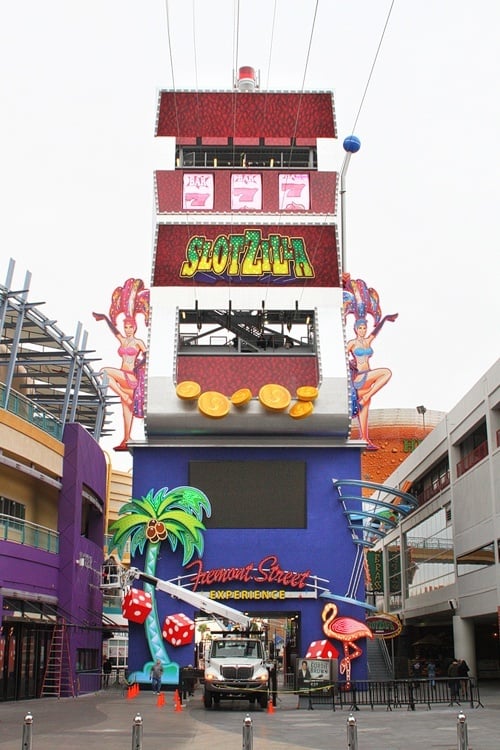 SlotZilla is set to undergo extensive safety testing, so no official opening date has been announced for the new Las Vegas thrill ride. We're predicting January 18, 2014, just because if we end up being right, we'll look incredibly intelligent, and Hail Mary guesses are about the only way that's going to happen, ever.
Check out all our coverage of the new SlotZilla zipline ride at the Fremont Street Experience.