Some Las Vegas Casinos Could Temporarily Close (Again) Due to COVID-19 Concerns
The buzz is undeniable. We hear some Las Vegas casinos could close temporarily due to COVID-19 concerns.
A reliable source believes Venetian has plans to close, yet again, following the July 4 weekend. Unlike last time, however, the closure would presumably be for just 7-10 days.
Update (7/4/20): Venetian has publicly stated no shut-down is planned.
Update (7/11/20): Las Vegas Sands has confirmed Palazzo will close midweek.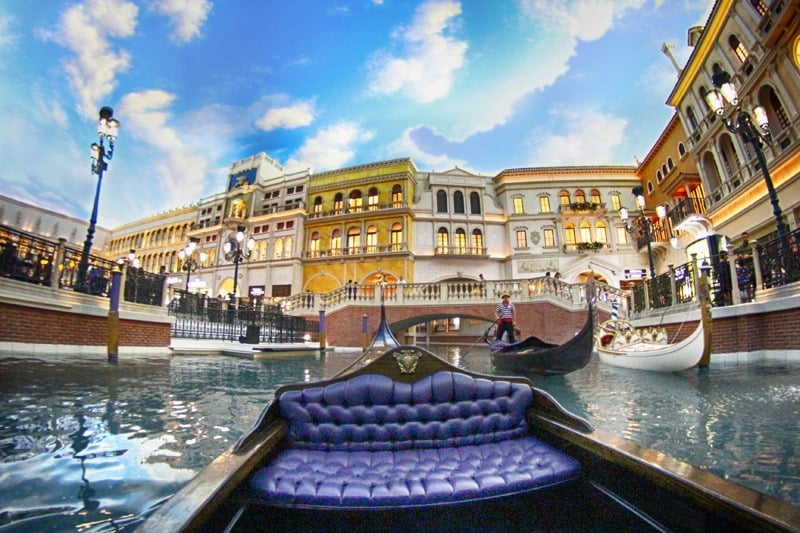 Many Las Vegas casino companies are increasingly concerned with rising COVID-19 cases, including among their employees.
We've also heard front line staffers at Caesars Palace have relayed to guests the resort will temporarily close following the long weekend. [Update (7/13/20): Caesars Palace did not close.]
These rumors are unconfirmed, but it's unlikely any casino would telegraph such moves heading into what's expected to be a busy July 4 weekend.
Every casino we've visited has upped its enforcement of mandatory mask and social distancing rules, mainly due to the threat of another mandated closure by Nevada Steve Sisolak.
That said, the Governor's office released a statement that just half of businesses are complying with face covering requirements.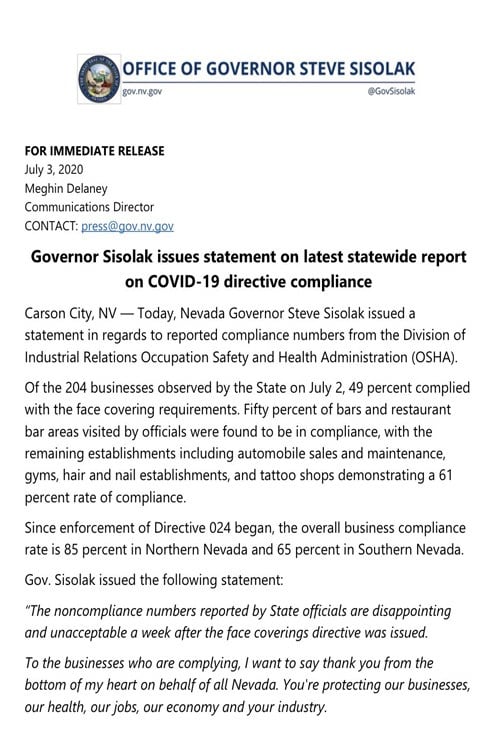 Just 50 percent of bars and restaurants visited were found to be in compliance. The number was 61 percent at auto sales, gyms, hair and nail establishments.
Here's page two of the Governor's statement. The ominous part.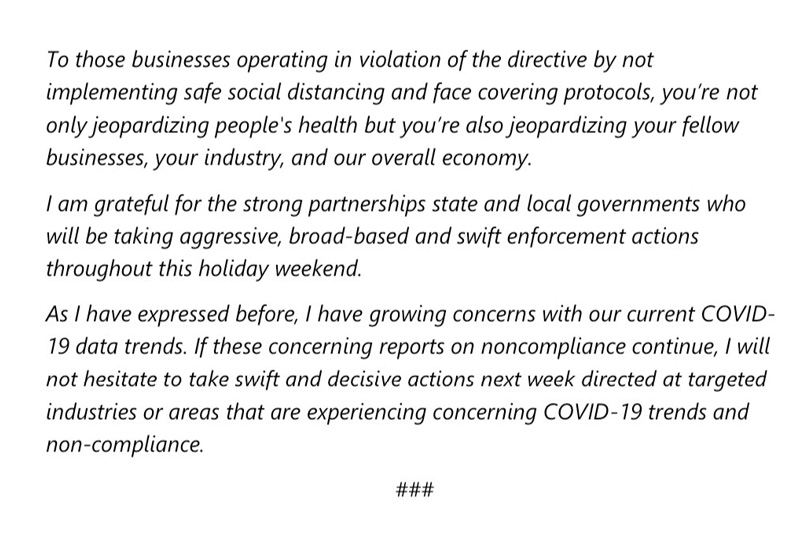 The strategy of voluntary, time-specific closures for casinos makes sense, despite it being painful to think about some of our favorite places on Earth closing their doors again, even if only for a week or two.
It's unknown how many casinos may voluntarily close, but at the moment, it doesn't appear there's a threat of another full, mandated closure as happened from March 17 to June 4, 2020.
Voluntary closures mean casinos take their fate into their own hands, and at least they'll have hard dates for reopening again. The uncertainty of rolling reopening dates the last time around was a logistical nightmare.
This saga is far from over, and as always, we'll let you know what we hear.
Update (7/4/20): Venetian Tweeted the rumored shutdowns are false.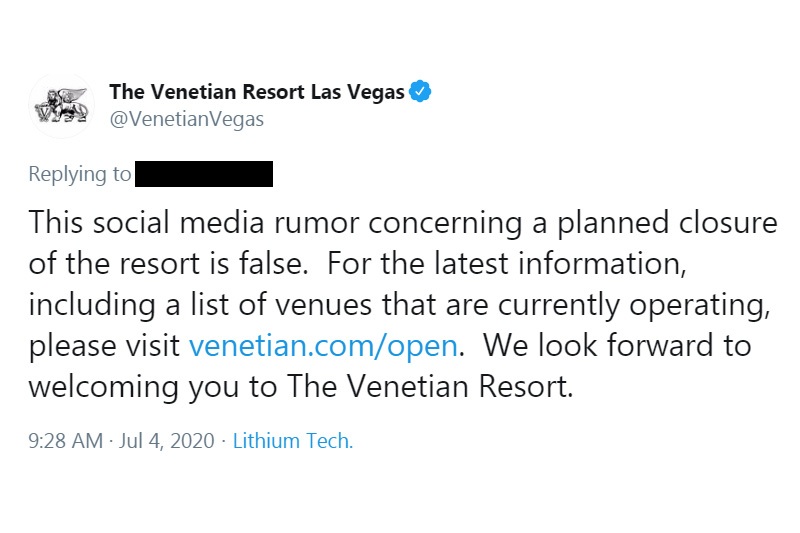 Update (7/12/20): Las Vegas Sands confirmed Palazzo will close weekdays.