Ahern Hotel Quietly Opens Top-Notch Italian Steakhouse
It's a strange time to open a Las Vegas restaurant, but Ahern Hotel has done just that.
Chef Marc's Italian Steakhouse has flown under the radar since its debut, but we expect that's going to change dramatically.
The bread alone makes Chef Marc's a destination restaurant.

Ahern Hotel, of course, is the rebranded Lucky Dragon. The hotel is located a block or two west of Las Vegas Boulevard on Sahara.
If Ahern sounds familiar, it's because Lucky Dragon was purchased by Don Ahern, owner of a construction rental company, Ahern Rentals. We have no idea how much John Ahern knows about running a hotel, but after meeting Chef Marc Sgrizzi, we're convinced he knows talent
when he sees it.
Marc Sgrizzi is the former owner of the popular Chef Marc's Trattoria in Lakeside Village, wherever that might actually be.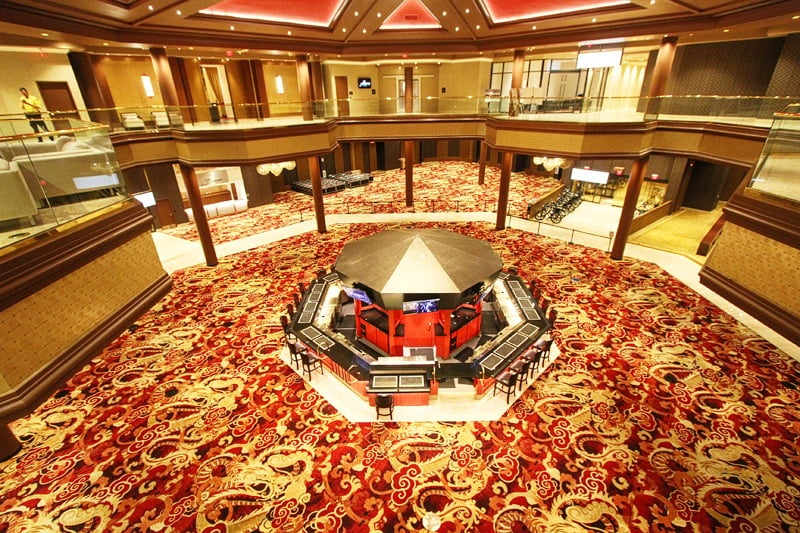 Our first interaction with Chef Sgrizzi was when he called back to confirm our dinner reservation. We naturally assumed he recognized our name and wanted to roll out the red carpet for a self-important social Las Vegas influencer. Yeah, no.
Come to find out, the chef was literally calling every customer to confirm their reservation to ensure his longtime fans knew how to get to his new restaurant.
The only thing that impressed us more was the chef's life-altering Jidori Chicken Parmesan, easily one of the best we've ever had. And we have had some chicken parm in our day.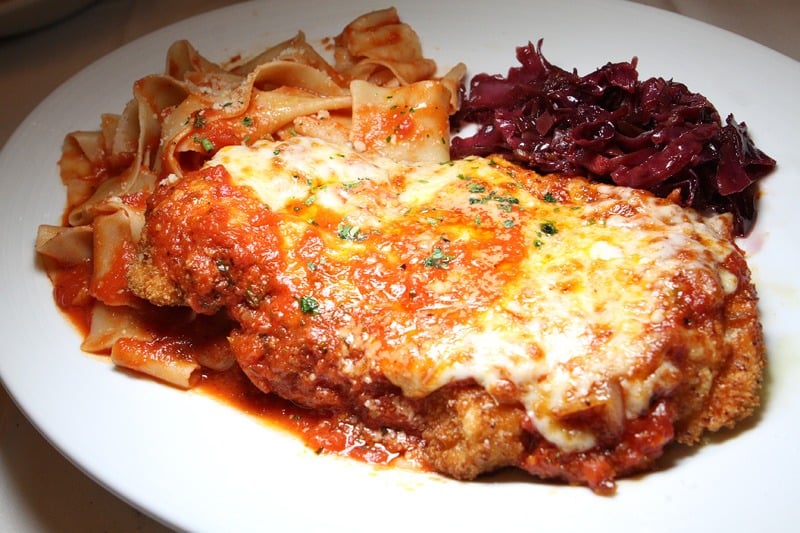 We had no idea what a Jidori chicken was, but we are currently a fan.
The menu at Chef Marc's Italian Steakhouse is abbreviated at the moment, because the venue is in a time of transition and because of some challenges related to disrupted supply chains.
There are big plans in the works both for the restaurant and Ahern Hotel overall, including about $10 million in renovations. We've got lots of juicy renderings in the photo gallery.
Here's a look at the future Chef Marc's Italian Steakhouse. It sits in the space former occupied by Lucky Dragon's Pearl Ocean restaurant.
Here's a look inside, but don't get too attached.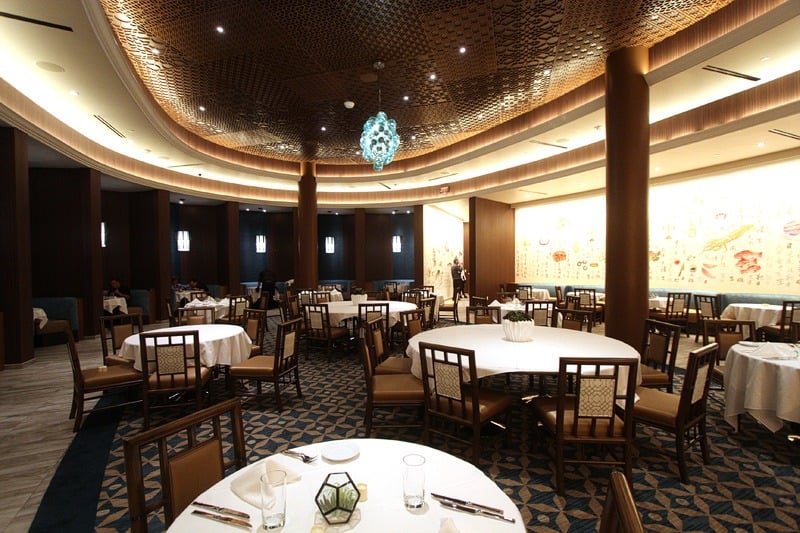 Here's a rendering of the future of dining at Ahern Hotel.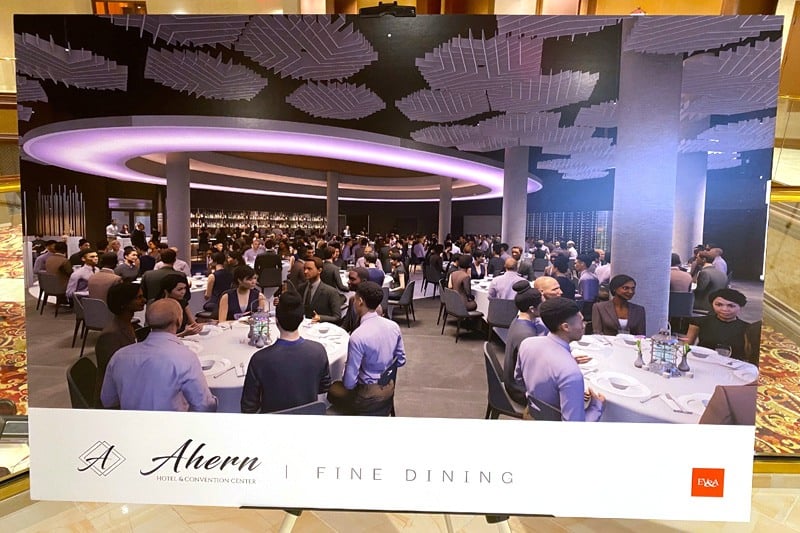 Chef Sgrizzi took us on a whirlwind tour of some spaces at Ahern, so take a listen to his interview on the Vital Vegas Podcast.
There are a lot of peculiar things left over from the Lucky Dragon days, including small rooms once used for table games which will at some point be converted into small, Italian-themed dining rooms.
We also found a high-tech Japanese toilet once used by Asian whales. It was awesome, but didn't get a lot of use, if you get our drift.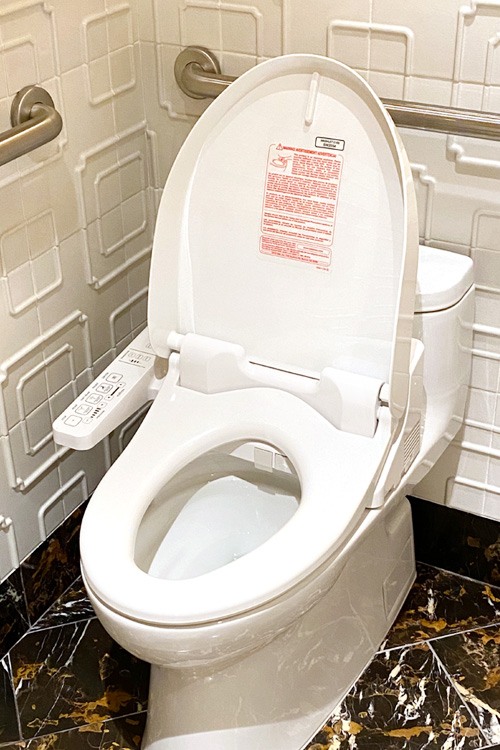 Chef Marc Sgrizzi will oversee all food and beverage offerings at Ahern Hotel, and there will be a dramatic change of course from Lucky Dragon's misguided decision to only provide Asian fare.
Sgrizzi has a lot of ambitious plans, but the main one we care about involves gelato.
The chef mentioned something called a Frigomat. We don't know what that is, but it sounded delicious, and we'd like one stuffed into a waffle cone, thanks.
The chef also mentioned a speakeasy, so there's that.

The food and drinks at Chef Marc's Italian Steakhouse were truly outstanding, and we recommend checking it out with the caveat it's not fully-formed yet.
Ahern Hotel is set to focus on meetings and conventions, and won't have a casino. From what we can tell, renovations will begin shortly and are expected to be completed in late 2020.
Chef Marc's is currently closed on Mondays. Get reservation information on the official Ahern Hotel Web site.
Enjoy a few more photos, and let us know if you have a chance to try this mouthwatering new restaurant with the unforgettable chicken parm just off the Las Vegas Strip.