SLS Las Vegas Shares Peek at New Casino
SLS Las Vegas has taken down a construction wall enclosing a section of its casino, revealing a dramatically different look and feel the new owner and his management team hope will help change the fortunes of the long-struggling resort.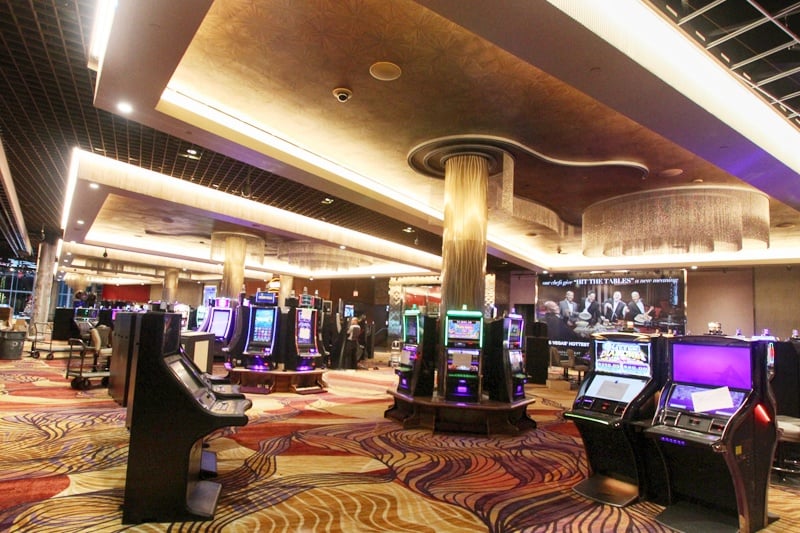 The new owner of SLS, Alex Meruelo, has said he'll invest $100 million in making over the former Sahara.

The new decor at SLS more closely aligns with what traditional casino patrons expect, veering away from a trendier look, including a fairly unpopular "unfinished" ceiling with exposed ducts.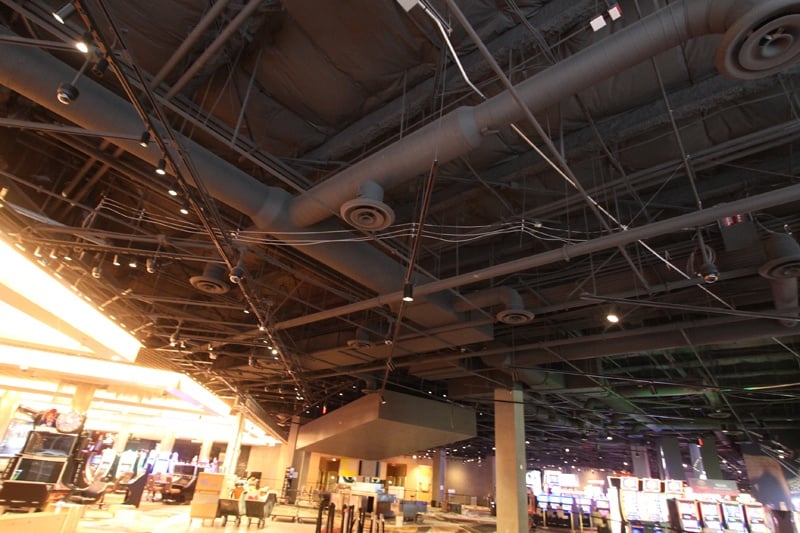 The new interior design at SLS will be familiar to those familiar with Meruelo's other resort, the Grand Sierra Resort & Casino in Reno.
It's expected SLS will be rebranded Grand Sahara Resort & Casino at some point.
The carpeting is also a distinct departure from the eclectic SLS design.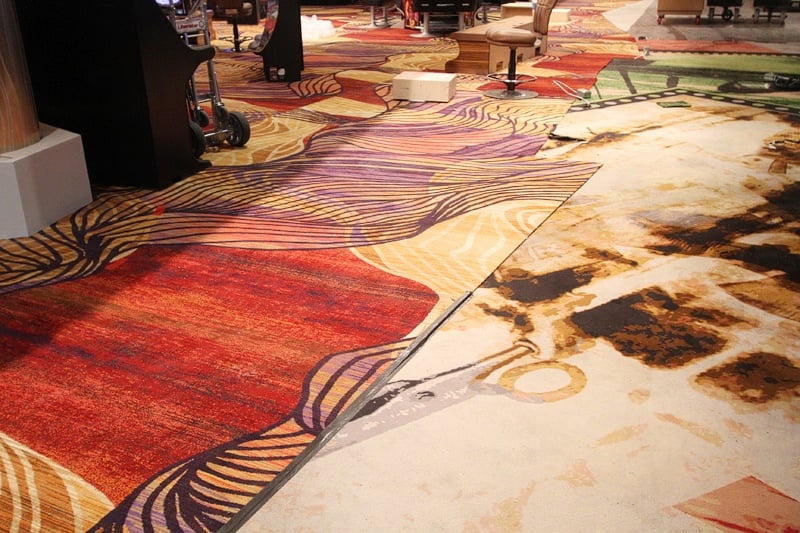 The new carpeting actually has a hypnotic effect if you look at it long enough.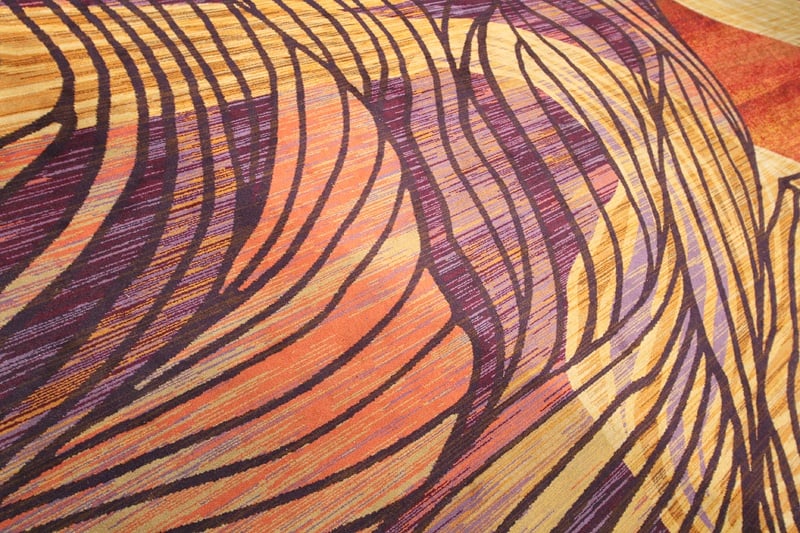 One of our favorite features of the casino at SLS was the giant, high-resolution video screen over the center bar. The screen is known for featuring slick, 3-D animation.
The plug's been pulled on the screen, but we've been informed it will be relocated elsewhere in the resort, near Bazaar Meat restaurant. So, there's that.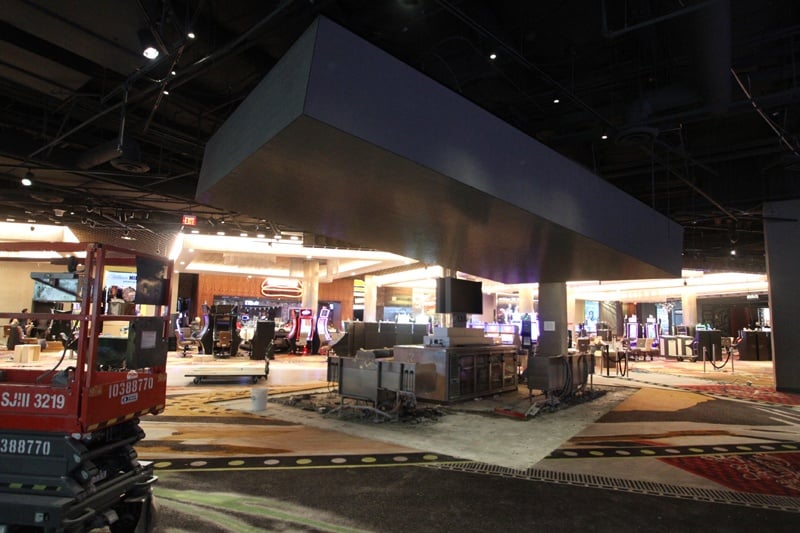 Oh, like we were going to mention a freaky 3-D face and not actually show it to you? Do you know us at all?
We were going to spend more time talking about how much we like the direction of the SLS Las Vegas overhaul, but we were kicked out of the resort for taking photos. Buzzkill.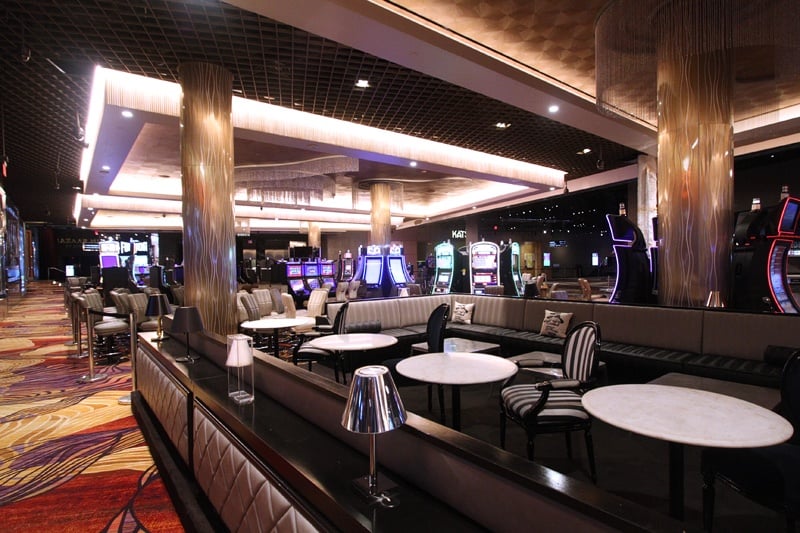 While overzealous casino security is an all-too-common phenomenon in Las Vegas, being kicked out of SLS raised some red flags for us.
See, SLS may not realize what it's up against.
No matter what's invested in the resort's renovations (it won't be $100 million), none of it will matter if SLS doesn't differentiate itself with amazing service, a friendly, welcoming environment and a fun, lively casino.
Kicking out a casino guest for taking photos is a great example of the exact opposite of all that.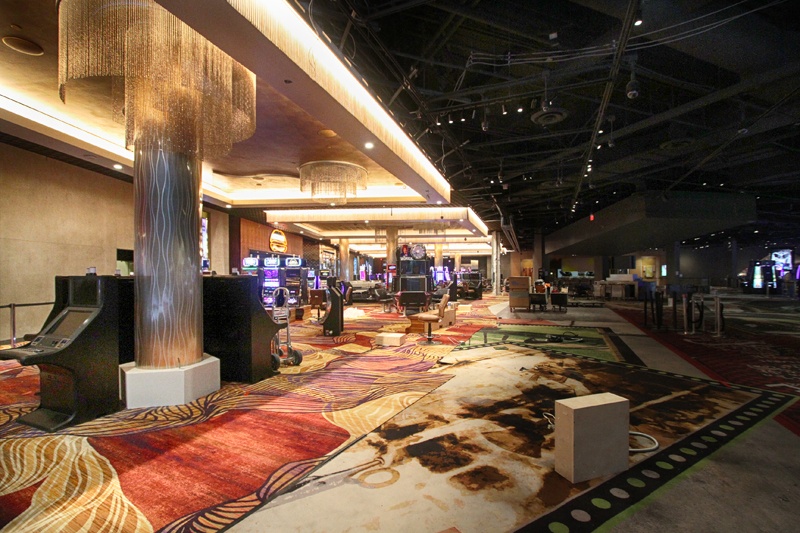 SLS needs word-of-mouth. SLS needs buzz. SLS needs to be a party. SLS needs to get its shit together.
SLS also needs to appeal to locals, and locals aren't going to put up with poorly-trained staff or intrusive policies for one minute.
SLS needs to attract and retain every possible customer it can. If someone walks up to the casino cage and tries to rob it, SLS needs to offer the thief a line of credit.
We were taking photos. Of things the resort itself had shared in its social media channels earlier in the day. We posed no security risk. We weren't taking photos of gamblers with their mistresses.
A simple request to discontinue taking photos would've been understood (yes, reluctantly, because such policies are outdated and idiotic) and accommodated. And we'd have gambled and had dinner at Cleo.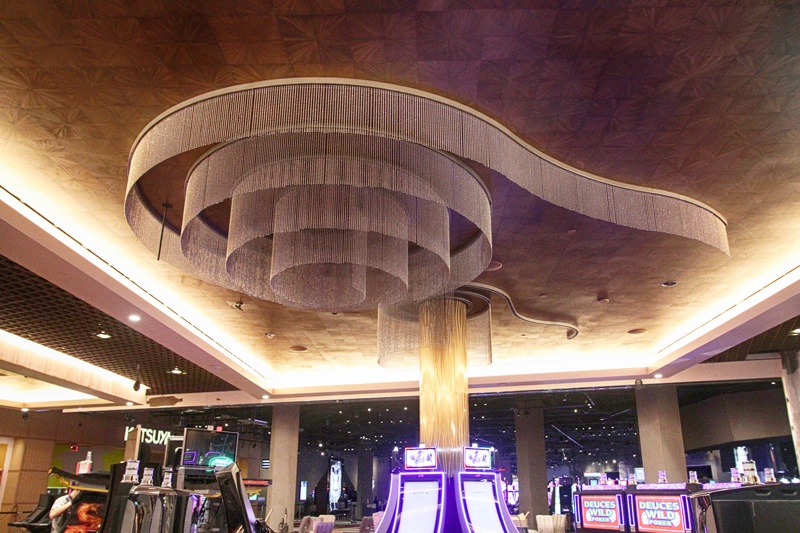 Alienate guests without cause and word gets around.
Treat employees poorly, word gets around.
Breeze into our town (yes, it's ours) and think you'll succeed because you're a big deal in Reno and you changed out some light fixtures—you're destined to fail. And we'll be there for a heaping helping of schadenfreude.
Give us a warm smile, decent odds, looser slots, great food (see the aforementioned Cleo) and make us feel welcome and respected and appreciated, you may just have a chance of success, slim as it is.