Serendipity 3 Expansion Under Way at Caesars Palace
A sizable expansion is happening at Serendipity 3, the restaurant outside Caesars Palace.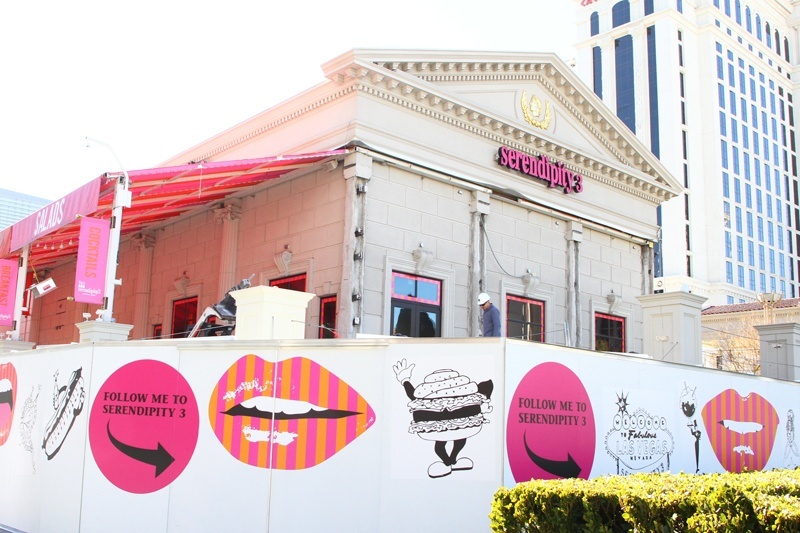 The restaurant's signature pink and red awnings have been taken down on its north side, and so has the giant sundae statue that adorned one of the Serendipity 3 pillars.
The restaurant is expanding in the direction of the famed Caesars Palace fountains, eating up what was once a portion of the restaurant's patio.
Unfortunately, the large walls obscured our view of the construction. For about 10 seconds. Do you know this blog at all? Security breach of the day!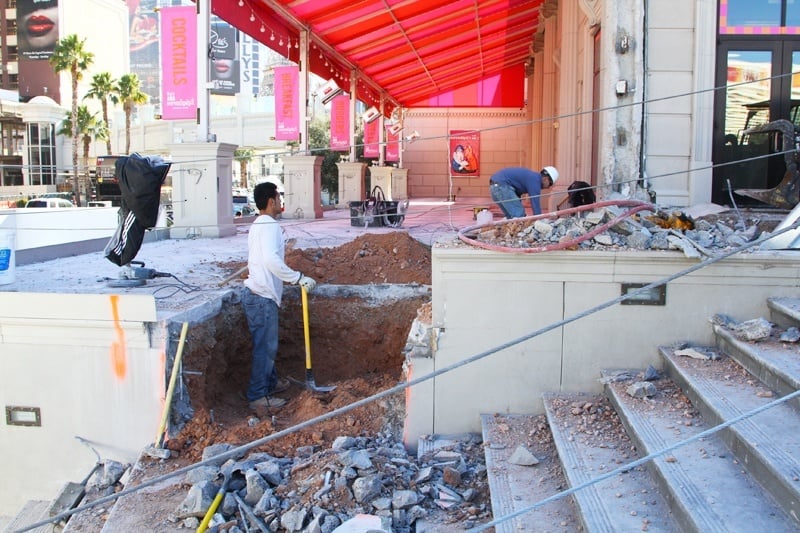 The new construction will turn underutilized patio space into additional restaurant seating.
We wouldn't anticipate the Las Vegas Boulevard-facing patio (at left in the photo above) to swallowed up by the expansion, as that area is in-demand seating for people-watching on The Strip.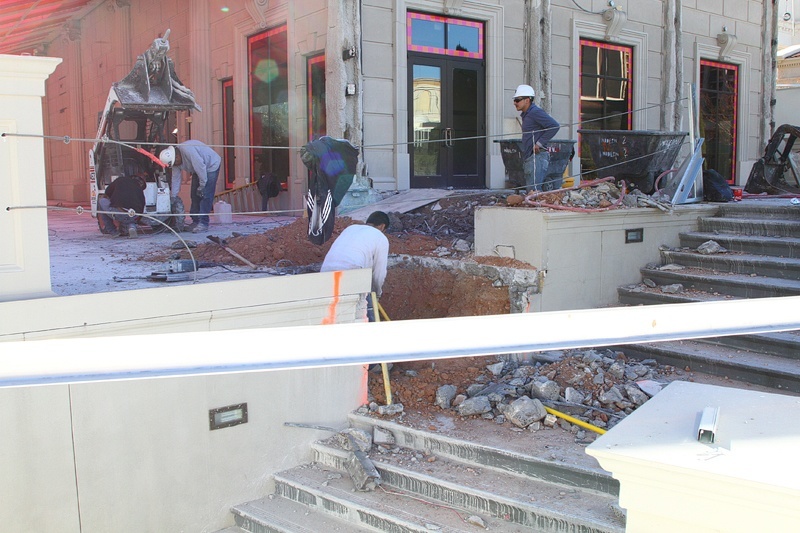 Serendipity 3 originally opened at Caesars Palace in April of 2009.
The restaurant has about 100 items on its menu, perhaps the best-known of which is the "Frrrozen Hot Chocolate," cruelly pictured below.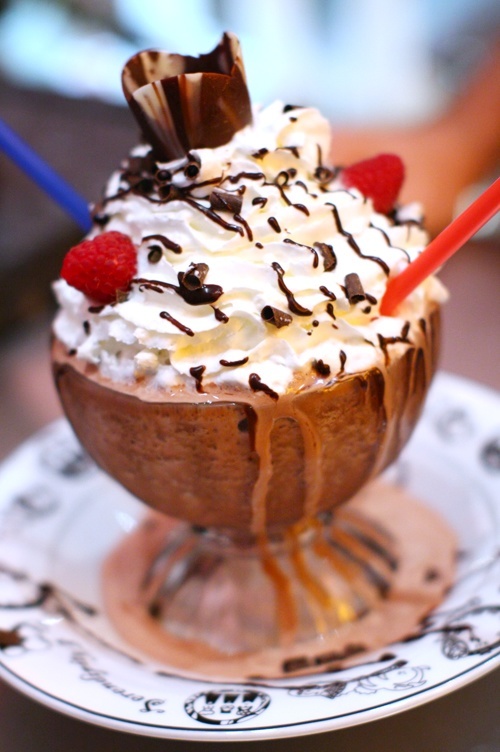 If Lady Luck smiles upon you during your Las Vegas visit, ask about the nice folks at Serendipity 3 about the Golden Opulence Sundae, which costs a mere $1,000. Hey, in Vegas, it's go big or go home!