Rocker Sammy Hagar Circles Back for More Shows at The Strat
We love us some Sammy Hagar.
The music's fine, but we just love Sammy Hagar.
That's why we were relieved and impressed his first series of six shows at The Strat sold out in two hours. (The room holds 900 people, so that helped.)
Hagar and The Strat know a good thing when they see it, so the "Red Rocker" is back for more shows in 2022.
Show dates for "Sammy Hagar and Friends": Feb. 9, 11, 12 and March 23, 25 and 26, 2022.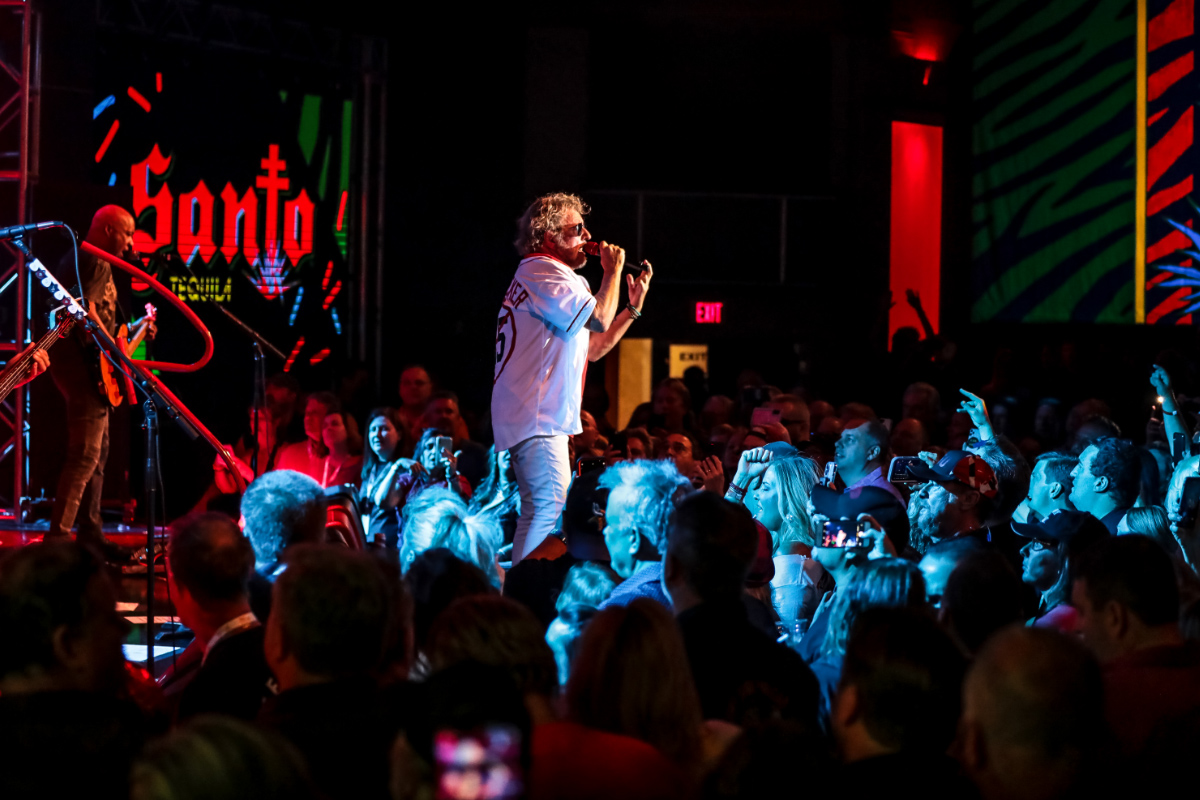 Part of the fun of a Sammy Hagar show is you never know who might show up.
His last batch of shows included drop-ins from Bob Weir of Grateful Dead, Rick Springfield and Stephen Pearcy from Ratt.
Hagar's show also features his band, The Circle, the members of whom The Strat thoughtfully included in their news release: Michael Anthony (who's played with Hagar for the past 30 years in bands including Van Halen and Chicken Foot), drummer Jason Bonham and guitarist Vic Johnson.
The show's set list includes "I Can't Drive 55," "There's Only One Way To Rock," "Right Now," "Heavy Metal," "Your Love is Driving Me Crazy," "Mas Tequila,"
"Why Can't This Be Love," and others.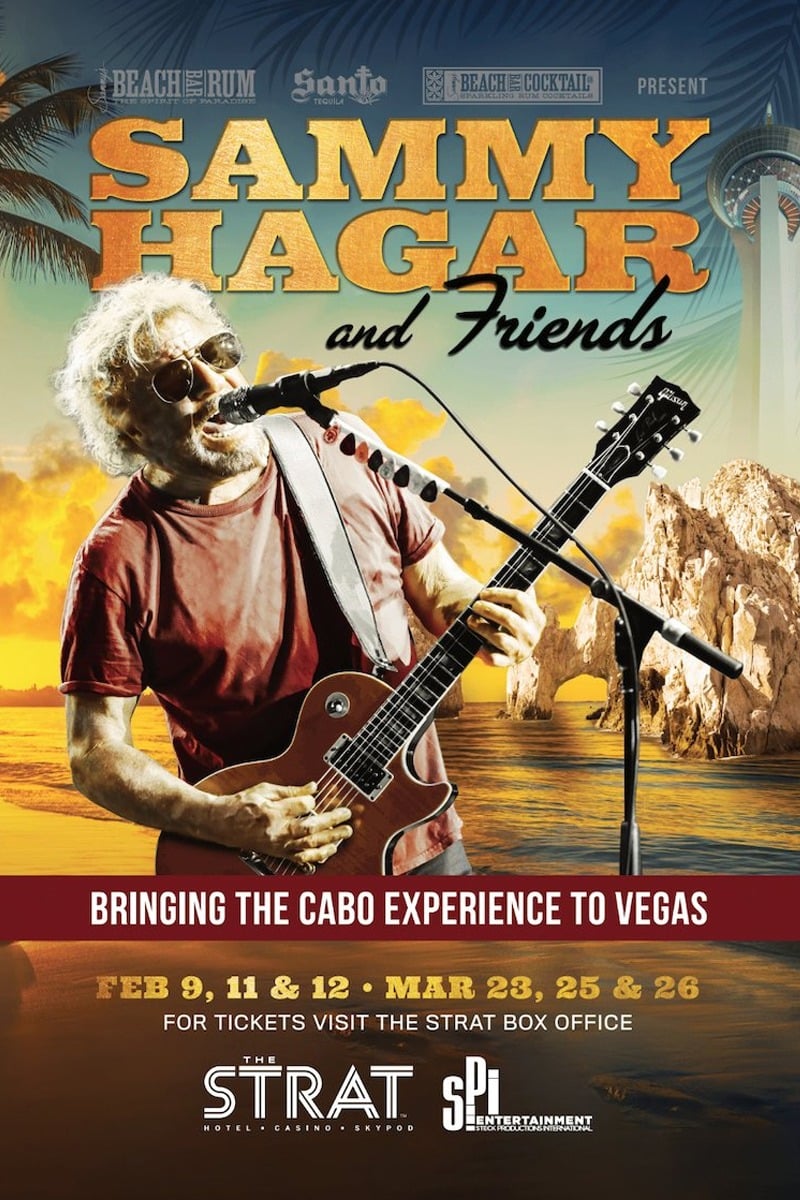 Fun fact: Sammy Hagar was recently named the first "Honorary Ambassador" for Los Cabos, Mexico, a job to which we have aspired for decades. Curse you, Sammy Hagar.
Hagar isn't just a cool dude, he's also a cunning marketer. His shows are "presented by" his booze brands, "including Santo Tequila and Mezquila, a partnership with
Guy Fieri; his premium Puerto Rico-made Beach Bar Rum, with [aforementioned] partner Rick Springfield; and Sammy's Beach Bar Cocktail Co., his new top-shelf sparkling rum cocktails in a can." Because who doesn't like it in the can when they're in Vegas?
Whenever we cheat on our beloved Captain Morgan, it is with Sammy Hagar's rum. Suck it, Sailor Jerry.
Hagar's tickets run $100 and $120 for standard seating, or $150 for spots in the "Cantina Party Pit" (standing room only). For hardcore fans, there's a $650 VIP package that includes a sound check and foot rub from Sammy Hagar. We made up the foot rub part just to see if you're still paying attention.
It's also worth noting Sammy Hagar would probably give you a foot rub if you asked nicely.
Shows start at 9:00 p.m.
Doors open at 8:00 p.m. to allow enough time for Sammy Hagar to show off his 25 Platinum albums like it's no big deal.
Anyway, this residency is a must-see, so set aside your fear of commitment and get tickets, already.