Podcast, Ep. 154: El Cortez, Worldwide Exclusives and a Butt-Ton of WTFery
The Las Vegas conversation continues with episode 154 of the Vital Vegas Podcast!
In this episode, we interview top executives of a quirky, value-driven casino in downtown's Fremont East district, El Cortez casino.
"ElCo" owner Kenny Epstein and General Manager Adam Wiesberg share their insights into what makes El Cortez unique, including some scoop about how this gem is still being polished, all without losing its distinctive throwback sparkle.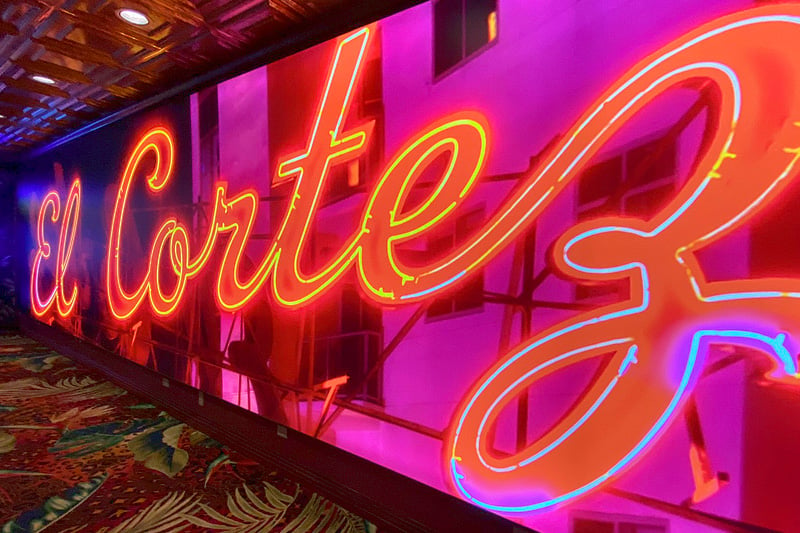 Along with the interviews, you'll get all the Las Vegas you can bear without herniating a disc.
We talk about the temporary closure of "Awakening" at Wynn, the nightlife shake-up at Resorts World and DJs rumored to be jumping ship for Fontainebleau, a minibar scam at Vdara, demolition progress at Hawaiian Marketplace, rumors about the balconies at Cosmo and how you're probably pronouncing a number of Las Vegas things wrong, including Bakkt Theater (formerly Zappos Theater).
You know we'll give you our finest fake enthusiasm as we deliver a round-up of Las Vegas news, including items about Golden Monkey Tiki Lounge at Resorts World, Strat's new paid parking policy, the 12th anniversary of "Absinthe," Sphere troubles, opening dates for Ocean Prime steakhouse (June at Shops at Crystals) and Cathedrale at Aria (May 1) and Retro by Boltaggio (May 3 at Mandalay Bay).
Here are a few snippets from the anniversary show of "Absinthe."
Listening to this episode, one can only marvel at the fact there is no Kennedy Center Honors category for podcasting. Opera, though, they're all over it. There has never been even one opera about Las Vegas, yet our podcast is inexplicably snubbed year after year!
While we're at it, the Mark Twain Prize for American Humor can suck it, too. Blacklist us, we don't care!
We don't need validation! Other than yours, of course, so take a listen. Podcasts are free and you don't have to rent a tux.