Madison Square Garden Sells Off Tao Group to Help Finance Sphere
The Sphere WTF continues as it's been confirmed Madison Square Garden Ent. will sell of its majority interest in Tao Group Hospitality.
Tao Group will be acquired by Mohari Hospitality, whatever that might be, for $550 million.
Rumors surfaced back in January 2023 that MSG was looking to sell its interest in Tao Group to help pay for its Sphere entertainment venue in Las Vegas. MSG is, as the kids say, going all-in on its boondoggle.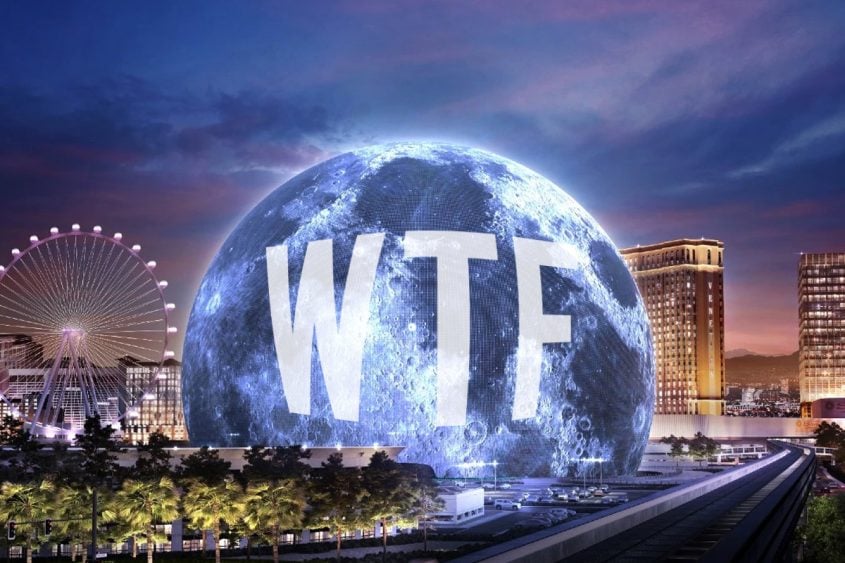 The acquisition of Tao Group is expected to close in May 2023. Here's the news release. That's not the real story, though.
As we've shared, the Sphere's costs have ballooned to a whopping $2.2 billion.
Tickets for the Sphere recently went on sale. Prices for a 60-minute original film, "Postcard from Earth" cost from $50 to more than $200.
Tao Group Acquired another powerhouse nightlife entity, Hakkasan Group, in 2021. Yes, we shared that story first, stop singing our praises, it's embarrassing.
As if the Vegas nightlife shake-up aspect weren't wild enough (gird your loins for what's going on at Resorts World, by the way), the looming launch of the Sphere will require lots and lots of popcorn.
For some time, we've been predicting Madison Square Garden will need to get bankruptcy protection for the Sphere. The company has already made moves to financially separate the Sphere from its other, more economically viable, ventures. (Longtime Vegas watchers will recall Caesars Entertainment Operating Company transferred certain of the company's assets into Caesars Growth Partners in 2013-2014, just prior to the company's bankruptcy in 2015. These moves were what shareholders describe as "shady as hell, yo.")
The $550 million (less a $90 million outstanding loan) generated from the Tao acquisition will help pay for the Sphere, but that doesn't mean it will be profitable. MSG has wildly unrealistic expectations for ad revenue, and doesn't seem to grasp the fact Las Vegas has more supply than demand when it comes to entertainment venues (especially given this one won't host sports).
This saga is absolutely fascinating and promises to provide more entertainment than nature movies using audio beamforming and infrasound haptics ever could.