Plug Pulled on The Drew, Project in Default
Back in March 2020, we shared that The Drew project had been suspended indefinitely. Now, the embattled project appears to be in default.
The embattled Drew was formerly the embattled Fontainebleau.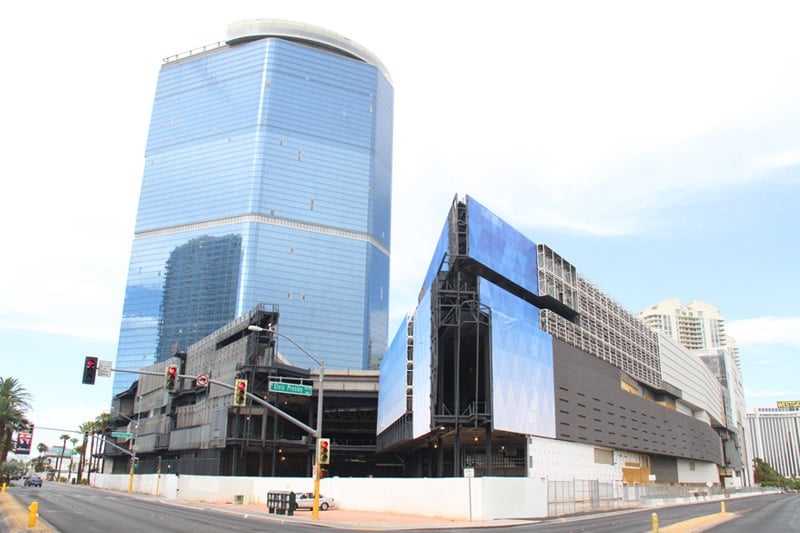 Fontainebleau sits across from Circus Circus and was abandoned in 2009 due to the financial crisis.
In 2017, the unfinished Fontainebleau was sold to Witkoff Group for $600 million.
We're now learning more about the investors in The Drew. A group of South Korean companies have sunk about $490 million into the project.
According to "Business Korea," the investors include Mirae Asset Daewoo, NH Investment & Securities, Hana Financial Investment, Kangwon Land and a Hyundai Motor Group subsidiary.
Apparently, principal and interest payments have been suspended since May 8, 2020.
One of the securities companies claims the project is not in default yet, but a "deferment request has been made in relation to local conditions."
As recently as January 2020, Drew owner Steve Witkoff believed he would close on a $2 billion construction loan. While we appreciate whimsy, it didn't look good. Then coronavirus hit the fan.
The Fontainebleau/Drew saga has been a roller coaster ride. If roller coasters went through active volcanoes and minefields.
Everyone's rooting for The Drew, but bringing the abandoned hotel back is expected to cost billions, and there were questions about the viability of The Drew even before the COVID-19 crisis.
The hope was The Drew would open by November 2022, but reality is likely to prevail over whimsy. Again.