Paramount to Build Giant Poop Emoji on Mirage Volcano for Super Bowl
Everyone in Las Vegas, other than us (meh, sports) and all the casinos (ask them about "peaking the peak"), are excited to host Super Bowl LVII in 2024.
Paramount Global, the mass media and entertainment conglomerate, has announced its plans for the Super Bowl.
The company plans to build a giant poop emoji on the site of the Mirage volcano.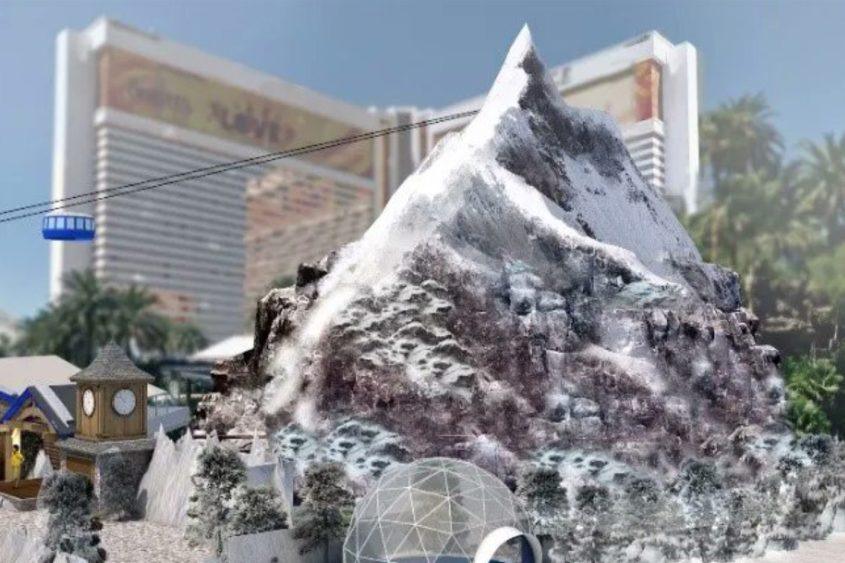 Our former bible (when we worked in the entertainment industry in L.A.), Variety, broke the news and shared that rendering. Presumably, it's not a prank.
Paramount is planning to construct "Paramount Mountain" in front of Mirage.
Variety reports, "The display will feature a 'Paramount+ Lodge' and an ersatz gondola ride that will offer interactive fan experiences built around Paramount properties including 'Transformers,' 'Yellowstone,' 'Star Trek,' 'Dora The Explorer,' 'Ghosts,' 'Sistas' and 'UEFA Champions League.' The site will operate for four days, starting Thursday, February 8 and continuing through the Sunday Super Bowl game."
And so continues the new trend of pimping out Las Vegas as the background for sports.
Yes, the volcano is doomed, as it will permanently close when the Seminoles build their new guitar-shaped hotel tower and Mirage becomes Hard Rock Las Vegas.
But that's a good reason to keep it operating until it closes. It's already been out of operation for the F1 debacle for months, and won't resume until Dec. 8, 2023.
While local leaders, the Las Vegas Convention and Visitors Authority and some casinos claim such events are great for Las Vegas, they fail to take into account they're eroding the appeal of the overall destination.
F1 has been a P.R. disaster, and has ruined views of some of The Strip's most-photographed attractions, including the Bellagio fountains and the gondolas at Venetian.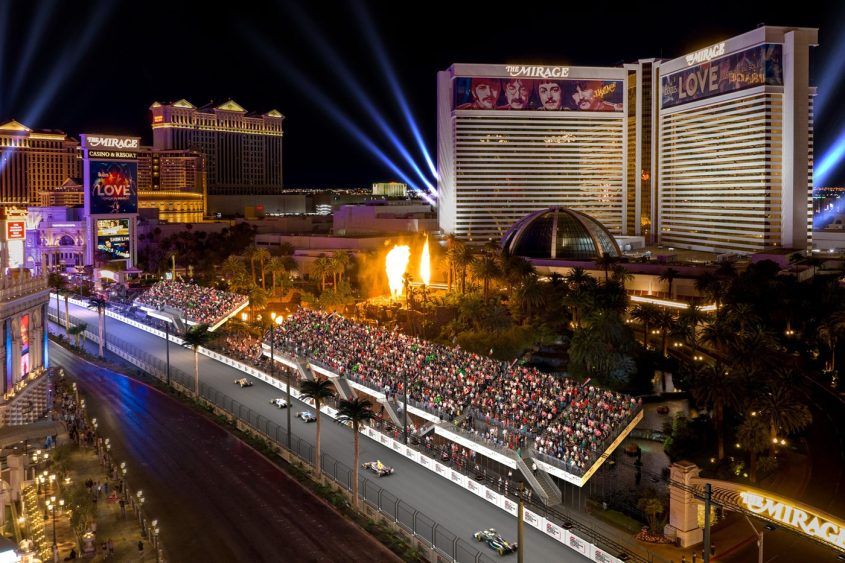 Las Vegas isn't a backdrop for sports, it's the main event.
Our decision-makers need to keep in mind what made Las Vegas great to begin with, and protect The Strip from those seeking to poop on it.
Sorry about the rough language, but we're very passionate about this.