MGM Resorts Announces $90 Million Parking Overhaul, New Parking Fees
After months of speculation (and a good deal of whining) about parking capacity for the new Las Vegas Arena, MGM Resorts has announced it will invest $90 million to expand its capacity and parking infrastructure.
The company will build a new $54-million, 3,000-space parking structure near the northwest corner of the Excalibur Hotel that will "absorb further visitor growth and enhance the experience of attendees of events at nearby resorts and entertainment venues," including the new arena, The Park promenade and the new Monte Carlo Theater.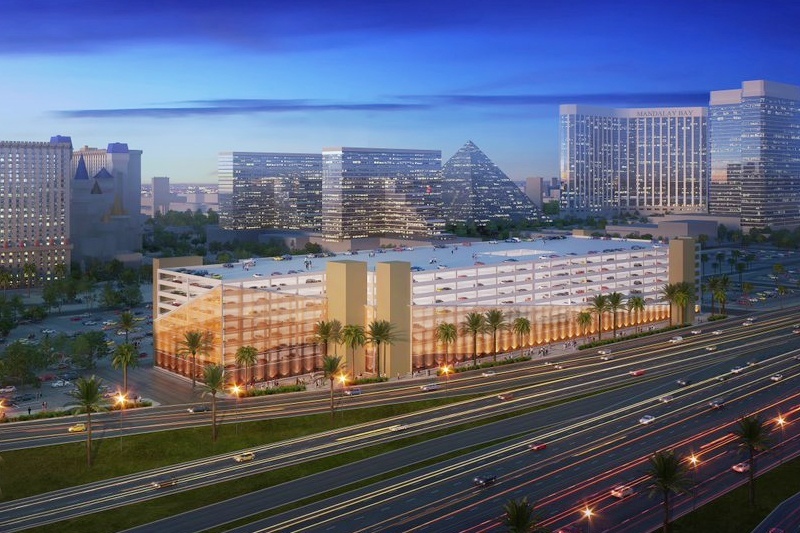 Construction will start in the second quarter of 2016, with completion scheduled in the second quarter of 2017.
The company's overall effort will involve spending $36 million to improve existing parking facilities. The enhancements will improve accessibility and provide new ways to direct guests to available spaces (think Cosmopolitan's red and green lights).
Mobile technology will allow guests to check space availability prior to arrival, in real-time.
That's all good, right?
Well, along with the good news about more parking comes another little gem which may ultimately be a bigger story than the new parking. MGM Resorts' new parking strategy includes "the implementation of a parking fee program that will introduce a modest fee for customers utilizing valet services or self-park facilities."
Which pretty much marks the first time a major Las Vegas casino company has come out and said the age of free casino parking in Las Vegas is done. Other Las Vegas companies are sure to follow suit soon.
When asked if they'd follow suit with instituting paid parking, they responded: Cosmopolitan, no. Stations, no. Wynn Resorts is "monitoring the situation." Caesars Entertainment and Sands, no comment. (So, that's a "yes.")
The company says, "Parking fees will be moderate when compared to similar fees in other markets. An overnight guest utilizing a self-park facility will pay $10 or less. Las Vegas locals will be given a grace period for free parking after the program starts and can maintain their free-parking status by enrolling and earning privileges through M life, the company's customer loyalty program. Non-resident guests can also earn free-parking status through the M life program."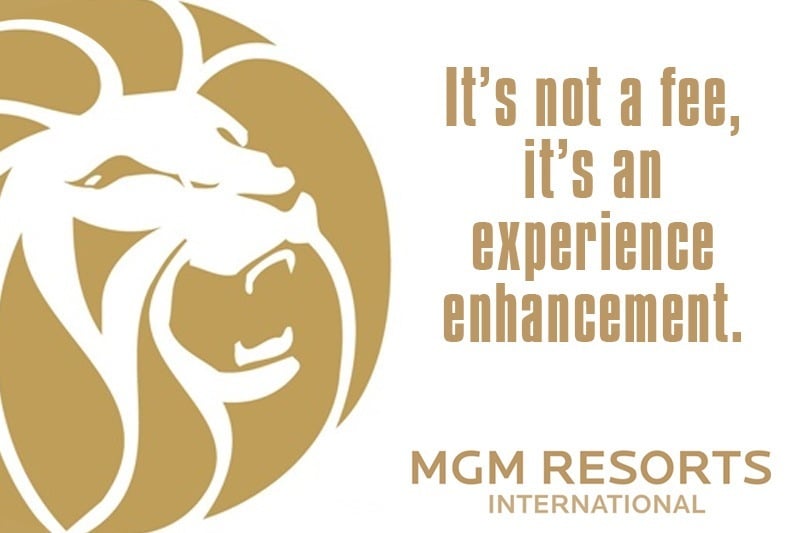 MGM Resorts continues to try and make an awkward announcement sound justified, "fee parking is a standard practice for hotels, resorts and entertainment facilities across the country, especially those in comparable high-demand tourist and convention destinations, such as New York, Los Angeles and Orlando."
Which may all be true, but still doesn't make the news any less WTF.
Here's the thing, though: Parking was never "free." Believing parking is free in Las Vegas is the same as believing "comps" (short for "complimentary") are free. Vegas comps and freebies have always been a perk of gambling, offset by gambling losses. We pay for free parking just as we pay for everything else, with our play. But here's the other thing: Casinos aren't making the bulk of their money from gambling anymore. So, casinos (which are businesses) are adjusting their business strategies to ensure they make money, and when they make money we get new and fun and exciting. The circle of commerce is complete.
The era of loss leaders in Las Vegas is over. We'll adjust, and party on.
The parking fee program will begin in the second quarter of 2016, although the practice of Las Vegas casinos shooting themselves in the foot began some time ago.
What do you think?