Confirmed: Total Rewards Will Become Caesars Rewards
Caesars Entertainment has been kind enough to confirm a story we first broke back in October 2018: The company's loyalty club, Total Rewards, will be rebranded as Caesars Rewards.
We are not a psychic, we just play one on the Interwebs.
The switch from Total Rewards to Caesars Rewards will take place Feb. 1, 2019.
Here's a look at the new Caesars Rewards cards.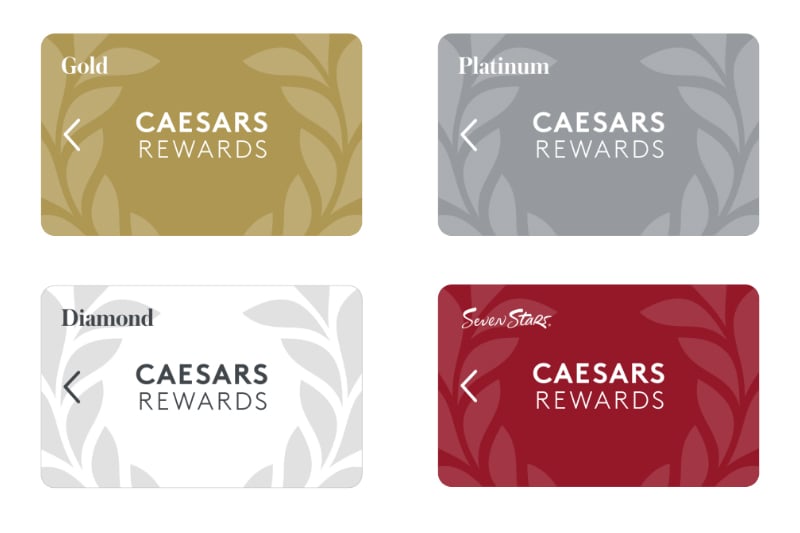 Beyond the name change, Caesars Entertainment assures the program itself won't change. "You will continue to receive all of the same great benefits with Caesars Rewards and more," says the Caesars Rewards Web site.
Most Caesars Entertainment loyalty club members will barely notice the rebrand, and they can continue to use their Total Rewards cards until they take part in the time-honored casino tradition of forgetting them in a slot machine.
There are a couple of tweaks to the loyalty club for certain tier levels. For example, Platinum members will now get a free night in Las Vegas or Atlantic City (so, a free night in Las Vegas, because Atlantic City) for every 5,000 tier credits earned in 2019, up to seven nights.
Diamond tier members will get that new perk, plus they'll get two free nights at the new Caesars Resort Dubai. Which is an inexpensive freebie for Caesars, as only four Caesars Rewards members are likely to take advantage of the offer, ever.
Seven Stars members, the folks who gamble the most at Caesars Entertainment casinos, already get some great benefits, and will get even more as the Caesars Rewards rebrand rolls out. Translation: Some of these folks might actually take Caesars up on its Dubai benefit.
That's about it. It's a name change.
It's worth noting Caesars Entertainment spent about $40 million to relaunch its Total Rewards program in 2012.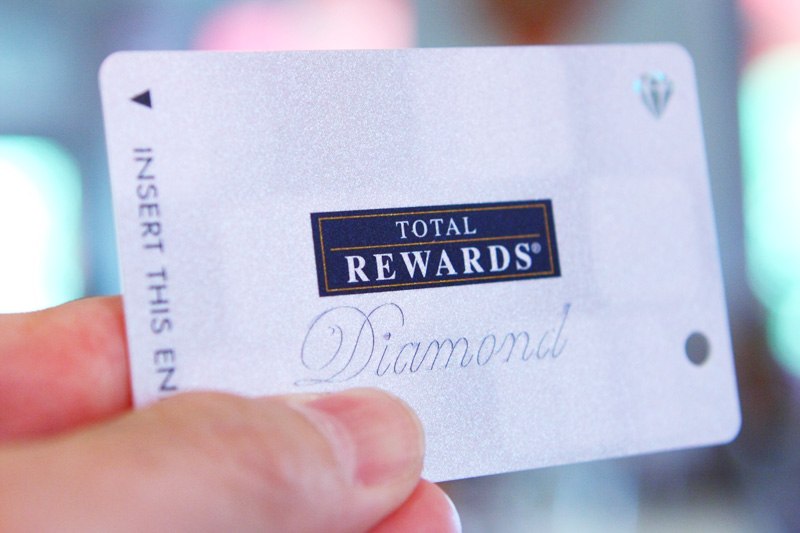 So, why is Caesars Entertainment tossing a valuable and established brand like Total Rewards? We can only guess.
It's likely the powers that be have simply decided to make the most of the Caesars brand. It's the name on the company's flagship casino resort in Las Vegas, and has international heft as well. Caesars has casinos on four continents.
The company's most recent deals have involved slapping the Caesars name on non-gaming resorts like the aforementioned Caesars Resort Dubai and another in the works, Caesars Palace Puerto Los Cabos.
As the Caesars Entertainment business model moves from building and acquiring to licensing, the value of its Caesars brand is more important than ever.
Overall, Las Vegas casino companies are pivoting toward being perceived as entertainment companies rather than casino companies. Hence, it's not Harrah's Rewards or Horseshoe Rewards.
The outgoing CEO of Caesars Entertainment, Mark Frissora, has said we'll be seeing more of the Caesars brand, including the possibility of adding "Caesars Entertainment presents" to the name of all its hotel-casinos.
So, get ready for Caesars Rewards!
Since you'll be replacing your Total Rewards cards, it's a great time to take another look at our 11 Alternate Uses for Your Casino Players Club Card. You're welcome.