Demolition at The D Marks Coming Downtown Las Vegas Events Center
Demolition is picking up speed at The D Las Vegas, downtown, in preparation for the new Downtown Las Vegas Events Center just across the street.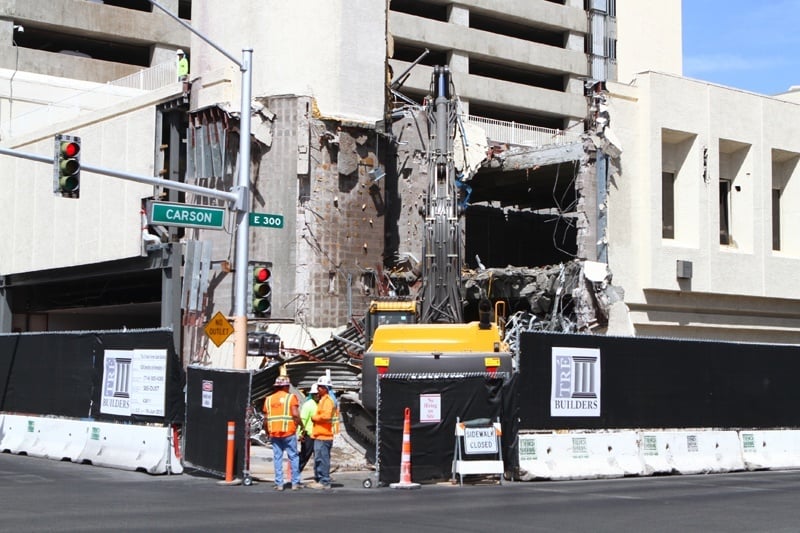 The small building, near The D's valet area, has been getting its insides gutted for several weeks, but now the demolition is moving to the exterior of the building.
This corner, at the southwest side of the hotel, will soon be built out as a portal to the new events center. A complementary entrance will be built on the event center side. Each will feature video displays and other decorative flourishes giving the two entryways a cohesive flow.

Here's what the building looked like before the work started.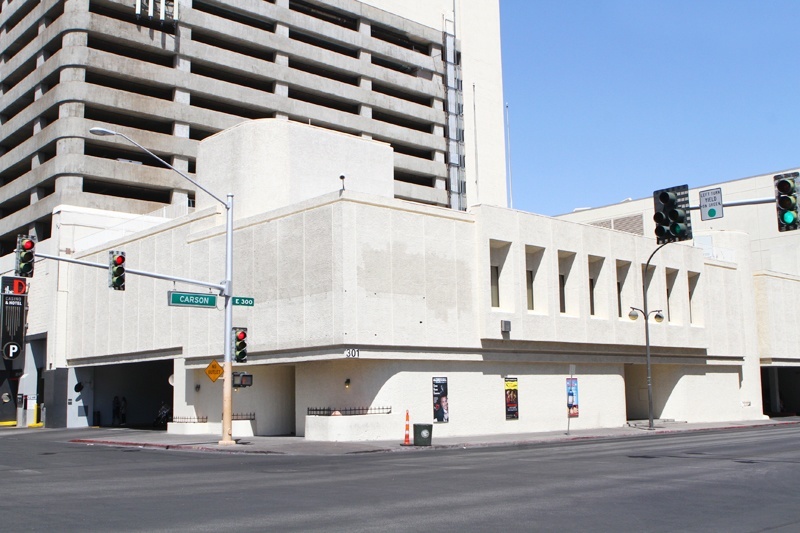 See our previous post for a look inside this little chunk of downtown Las Vegas history.
Kitty-corner from the demolition, site of the former courthouse, the new Downtown Las Vegas Events Center (the preferred initialism is DLV, for future reference) is looking more and more like a concert venue every day.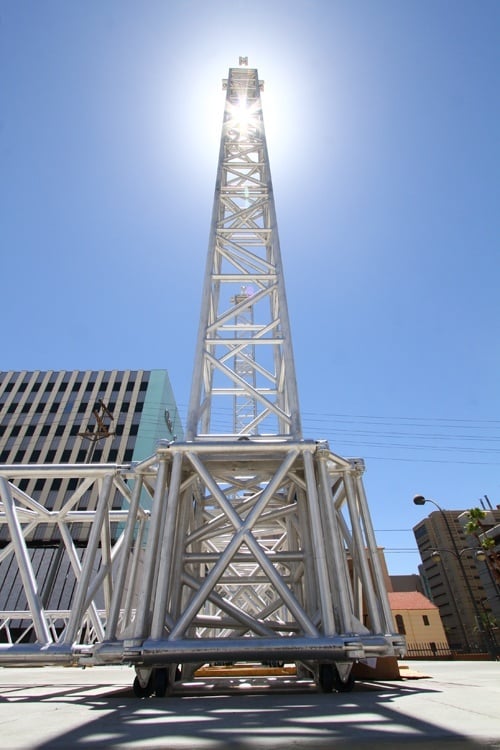 The stage area recently got several trusses, with the stage roof expected to arrive soon. Trust us, this won't be the last time they'll be raising the roof at the Downtown Las Vegas Events Center. Several events have already been booked, although none have been officially announced. We'd tell you who's been booked so far, but we really, really love The D and would like to be asked back sometime.
Let's just say this new venue is going to be yet another reason to visit downtown Las Vegas. As if we needed another reason.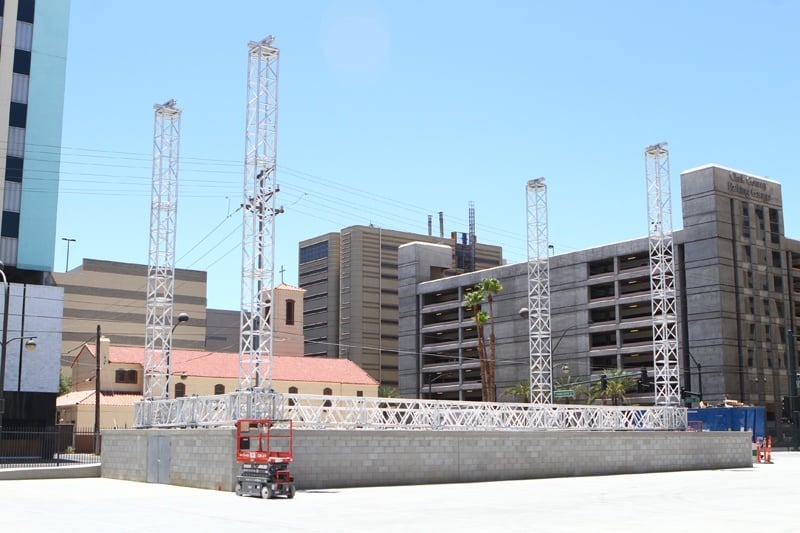 More updates soon. This new event venue is definitely one to watch.
Speaking of updates, we've got a photo from the demolition site from July 22, 2014. Workers are making quick work of the building at The D.