Ellis Island Casino Sucked Into the F1 Vortex
Some are born into F1, some achieve F1 and others have F1 thrust upon them.
Ellis Island is the latest casino to have F1 thrust upon them, and we love the place, so we're happy for them, probably. Nevermind the months of infuriating traffic jams out front for the last few months.
Ellis is ready to cash in on F1 fever as an "official venue of the Las Vegas Strip Circuit" with "Turn 4 at Ellis Island Casino."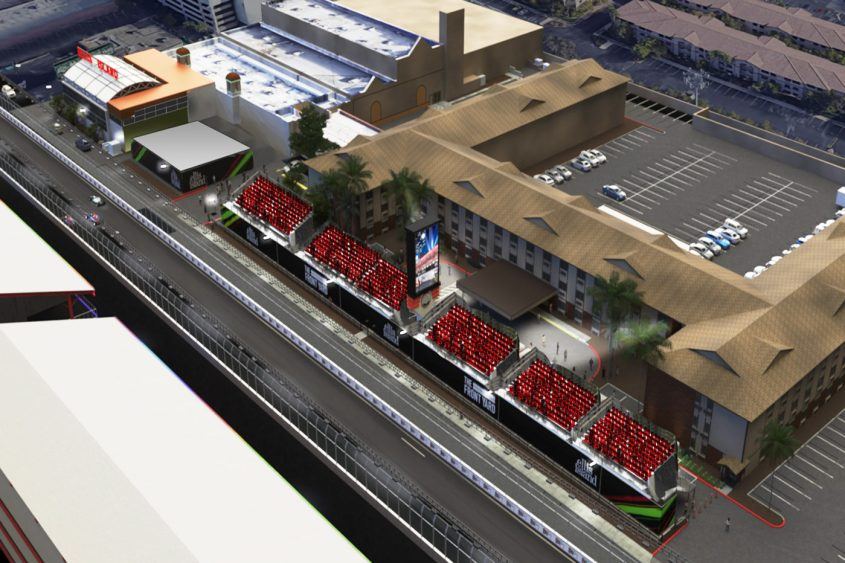 The F1 Las Vegas Grand Prix happens Nov. 16018, 2023.
Ellis Island has the possibly good fortune of being along the course for the big race.
Ellis Island is the closest hotel-casino to the Las Vegas Grand Prix Paddock Building on Koval Lane.
The casino doesn't have all the fancy amenities a typical Strip casino has, and doesn't seem a particularly good fit for the highfalutin folks F1 claims it will draw to Las Vegas, but if we were forced to take part in the F1 festivities, we'd probably do it at Ellis Island.
The "Turn 4 at Ellis Island Casino" deals include grandstand viewing, The Front Yard and hotel packages.
It's a slow news day, so let's dig into the options!
Grandstand viewing: "Constructed in front of the hotel, this primary viewing area will allow for guests to enjoy the sights and sounds of Turn 4 and the Koval Straightaway. Tickets will include complimentary food supplied by Ellis' award-winning restaurants and soft drinks. Cash bars will be available throughout the viewing area as well as entertainment."
We look forward to rocking the cash bars, rocking the cash bars. (As a youth, you are not expected to understand this reference.)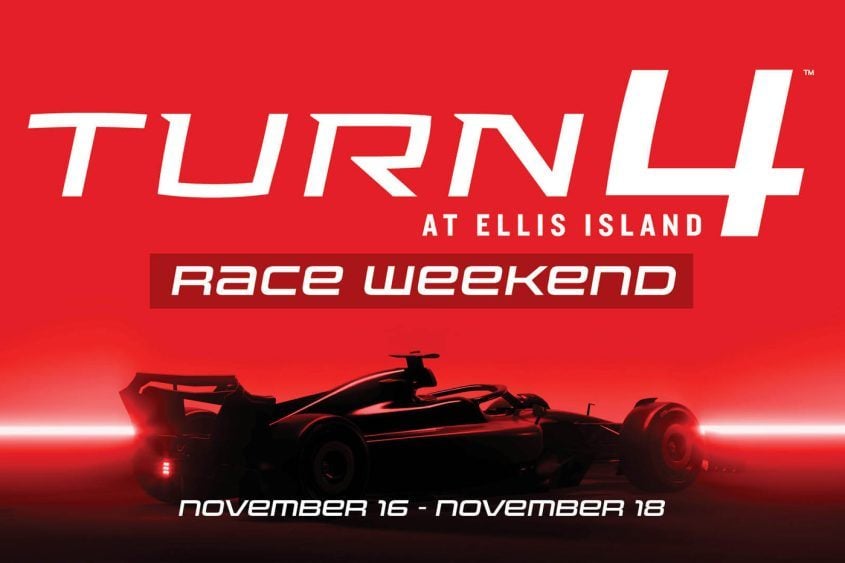 The Front Yard: "The indoor-outdoor beer garden sits parallel to the racetrack on Koval Lane. Guests will enjoy food, beverages and entertainment. As a ticketholder in The Front Yard, guests will also have access to an observation deck erected adjacent to The Front Yard. Guests will have the ability to move back and forth between the indoor/outdoor beer garden and The Front Yard Platform."
We look forward to seeing this new erection.
Hotel packages: "Exclusive room and ticket packages are available by booking directly through the Ellis Island website."
We look forward to commenting about the fact "Web site" will always be two words for us, despite the fact style and usage guides now say otherwise.
Here's a link to the Ellis Island F1 page.
Grandstand tickets are $1,500, a little aspirational for the typical Ellis Island customer, but give access for all three days of the race. And they include food. Good luck getting a slice of pizza for $1,500 on race days on The Strip.
Interestingly, F1 has been strong-arming Strip venues for $1,500 a person to license views of the race. If venues don't pony up, F1 reps "have warned that obstructions like barricades, stands and light stanchions could end up ruining the race for their customers."
So, it looks like Ellis Island is offering grandstand viewing at-cost! We can put a positive spin on anything. Testicular cancer? Hey, it's just the one testicle, probably!
Ellis Island hotel packages are $5,000 and include three nights at the hotel and two grandstand tickets. Not bad compared to many of the packages being offered elsewhere.
Wynn Las Vegas, for example, has a $1 million F1 package. Caesars Palace has a $5 million package.
Ellis Island making a little extra cabbage during F1 would be one of the few upsides we've seen related to this event, so more power to them.
Regulars will probably be pushed out during the three days of F1 hoopla, but we'll be back. Ellis Island is one of the most unpretentious, value-oriented casinos in Las Vegas, despite being in close proximity to all this F1 nonsense.
Gird your loins for sky-high beer prices at Ellis Island during F1. Which basically means $5, rather than $2.50. Ellis is always going to Ellis.