Cosmopolitan Las Vegas Operations Sold to MGM Resorts
Rumors of a Cosmopolitan sale have finally come to fruition.
The popular Strip resort has been purchased by MGM Resorts, although it's complicated.
MGM Resorts is buying the business operations of Cosmopolitan from owner Blackstone for $1.625 billion.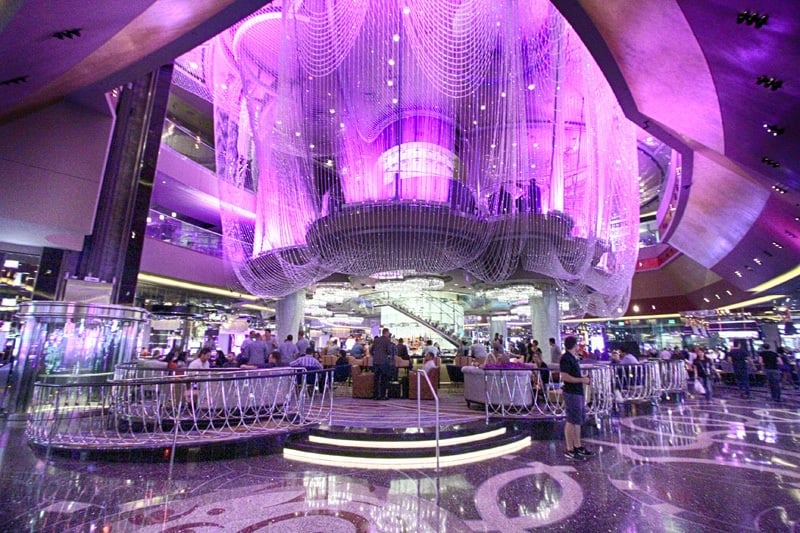 MGM Resorts will basically become a tenant, as has been the trend for the company recently. They refer to it as an "asset light" strategy.
MGM Resorts will have a 30-year lease agreement, with three 10-year renewal options.
MGM Resorts will pay an initial rent of $200 million, although they'll get a discount if they clean the fridge and leave the carpets in good shape when they're done.
While MGM Resorts will operate Cosmopolitan, it won't own the real estate assets.
Stonepeak Partners, Cherng Family Trust (the folks behind Panda Express) and Blackstone Real Estate Income Trust will acquire the real estate for more than $4 billion.
That puts the total sale price of Cosmopolitan at $5.65 billion, although most of that is just moving things from one Blackstone ledger column to another. That hasn't kept Blackstone from touting this as the most profitable deal, ever, for a single asset.
For finance nerds, the purchase price represents a multiple of about eight times adjusted EBITDA, "inclusive of expected operational synergies and identified revenue growth opportunities."
Note: Whenever we hear the word "synergies," we recommend employees gird their loins out of an abundance of caution.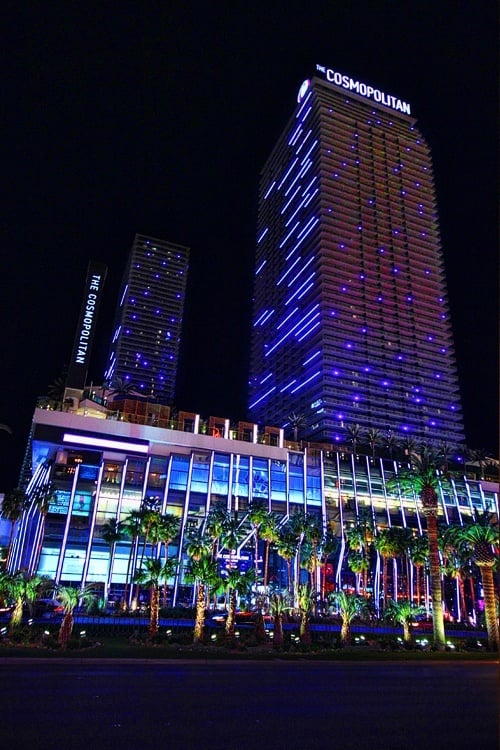 The news release about the sale of Cosmo's operations included a fun fact: Prior to the pandemic shitshow, in the 12 months ended Feb. 29, 2020, Cosmo generated $959 million in net revenue and $316 million of adjusted EBITDAR (earnings before interest, taxes, depreciation and who are we kidding, you glossed over several paragraphs ago).
That's a far cry from the "bleeding money" Cosmopolitan experienced when it first opened.
Much of the credit of turning Cosmo around must go to the resort's President and CEO Bill McBeath.
McBeath reportedly has ownership points in Cosmopolitan, so the sale of its operations to MGM Resorts is going to result in what's known in financial industry circles as "a metric ass-ton of money" for the industry veteran. Estimates are $75-100 million.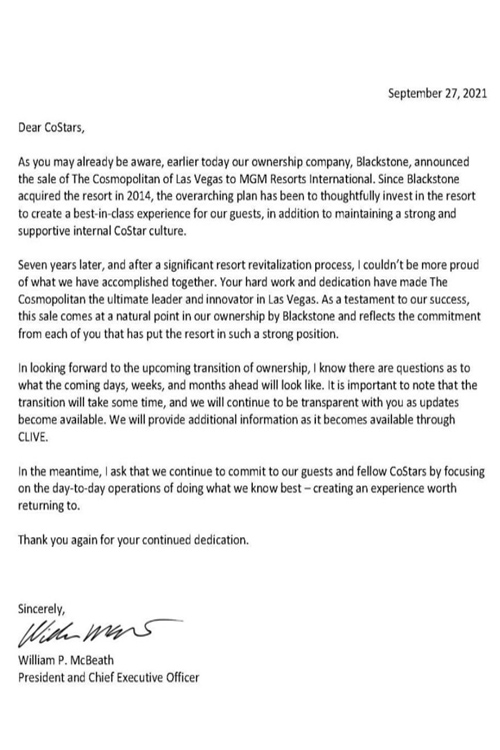 The Cosmopolitan deal is expected to close in the first half of 2022.
The sale of Cosmo has been in the works for some time, and the company was looking for a buyer to pony up a whopping $5 billion for the resort.
Nobody really thought they'd get that asking price. Instead, they get a nice chunk of cash and a hefty rent check each year.
It's all sunshine and roses if business continues to track at its current levels. Prior to the pandemic, Las Vegas tourism numbers were flat. The rent increases whether business does or not, and MGM Resorts has deals like this at pretty much all its Las Vegas casinos.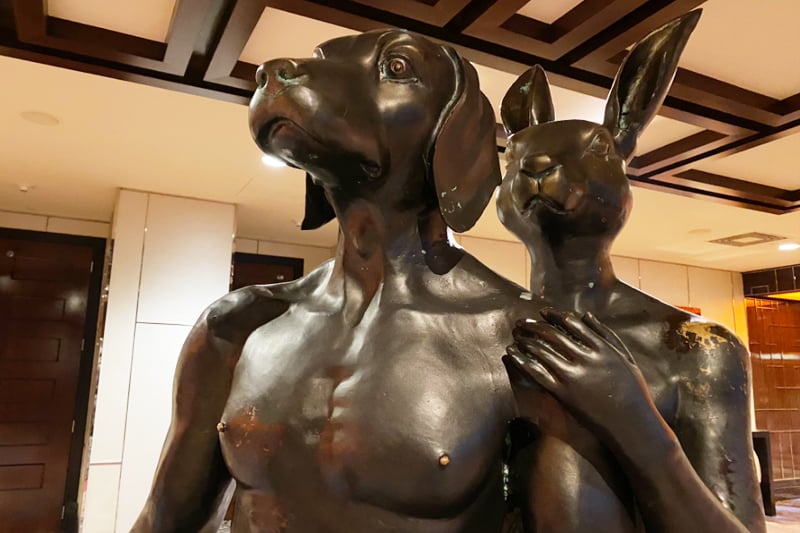 What does the sale of Cosmo's business operations mean to guests?
First, Cosmo will probably move from its Identity loyalty club to that of MGM Resorts, M Life.
It's also likely Marriott is out as a hotel partner.
Cosmo will be a prestige product in the MGM Resorts portfolio, a perfect complement to two other snazzy resorts owned or operated by MGM Resorts, Bellagio and Aria.
The purchase of Cosmo's business operations is an investment in the future of MGM Resorts thanks to the Cosmo's appeal to an elusive casino customer segment, people younger than 60.
Fingers crossed our favorite things at Cosmopolitan will stick around following the deal. Chandelier Bar. "Opium" and its new sister restaurant, Superfrico. High limit lounge
cookies.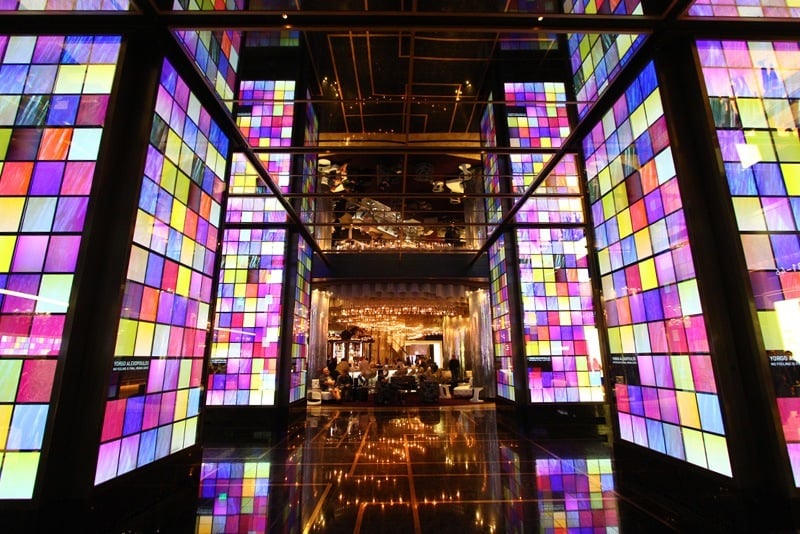 We're very excited that in time our M Life Rewards Mastercard will get us free parking at Cosmopolitan.
The era of REITs (real estate investment trusts) and leasebacks is upon us. Opinions vary widely about how such ownership and operating agreements affect the Las Vegas experience.
Our love of Cosmopolitan is deep and abiding, so we don't really care too much who's on the paperwork, as long as they don't muck it up.