Checking Up On Area 15's Rise Bar
We've been keeping our eye on Area 15's Rise, the quirky new bar and attraction coming to the off-Strip interactive mall. Yes, we tend to get a rash when we see the word "interactive," but that's what Area 15 is, so just deal with it.
Rise will take guests 131 feet into the air, because if it's 130, why bother, and if it's 132, are people nuts?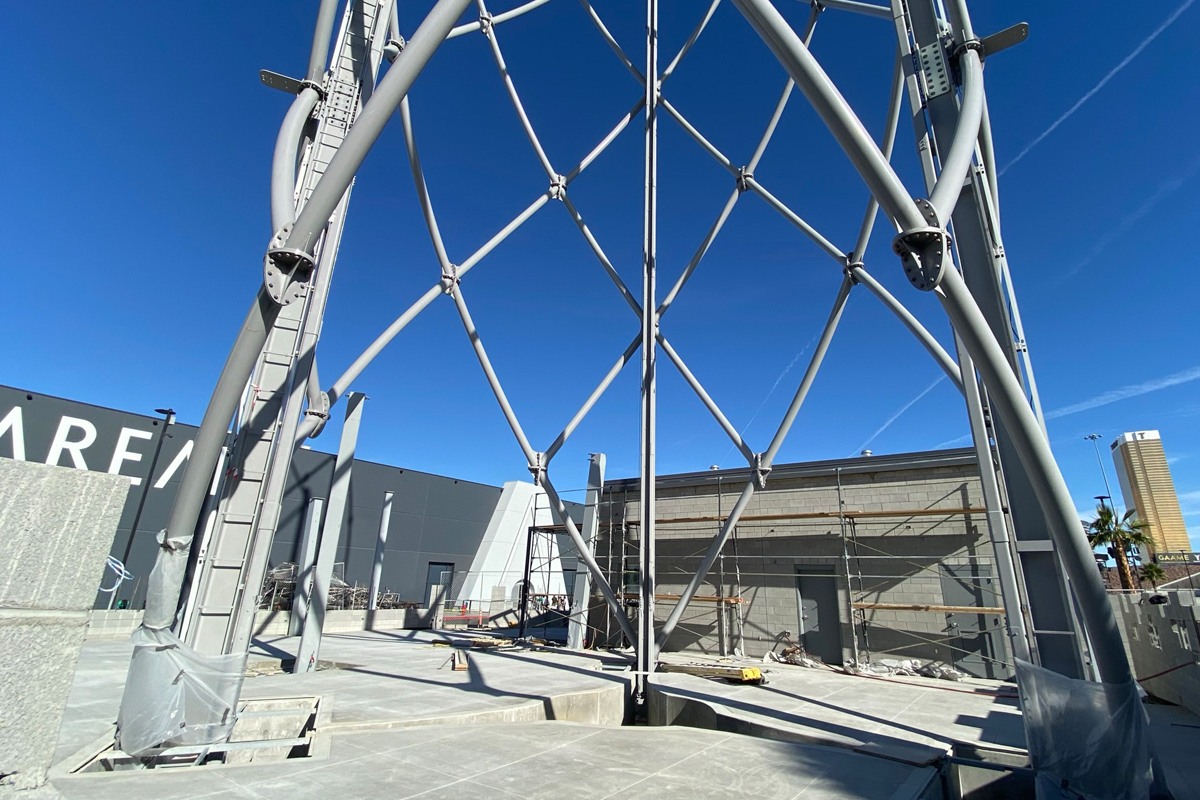 The framework of Rise is fairly far along, and now there are additional structures, including what we assume is the spot where drinks will be served prior to boarding the ride.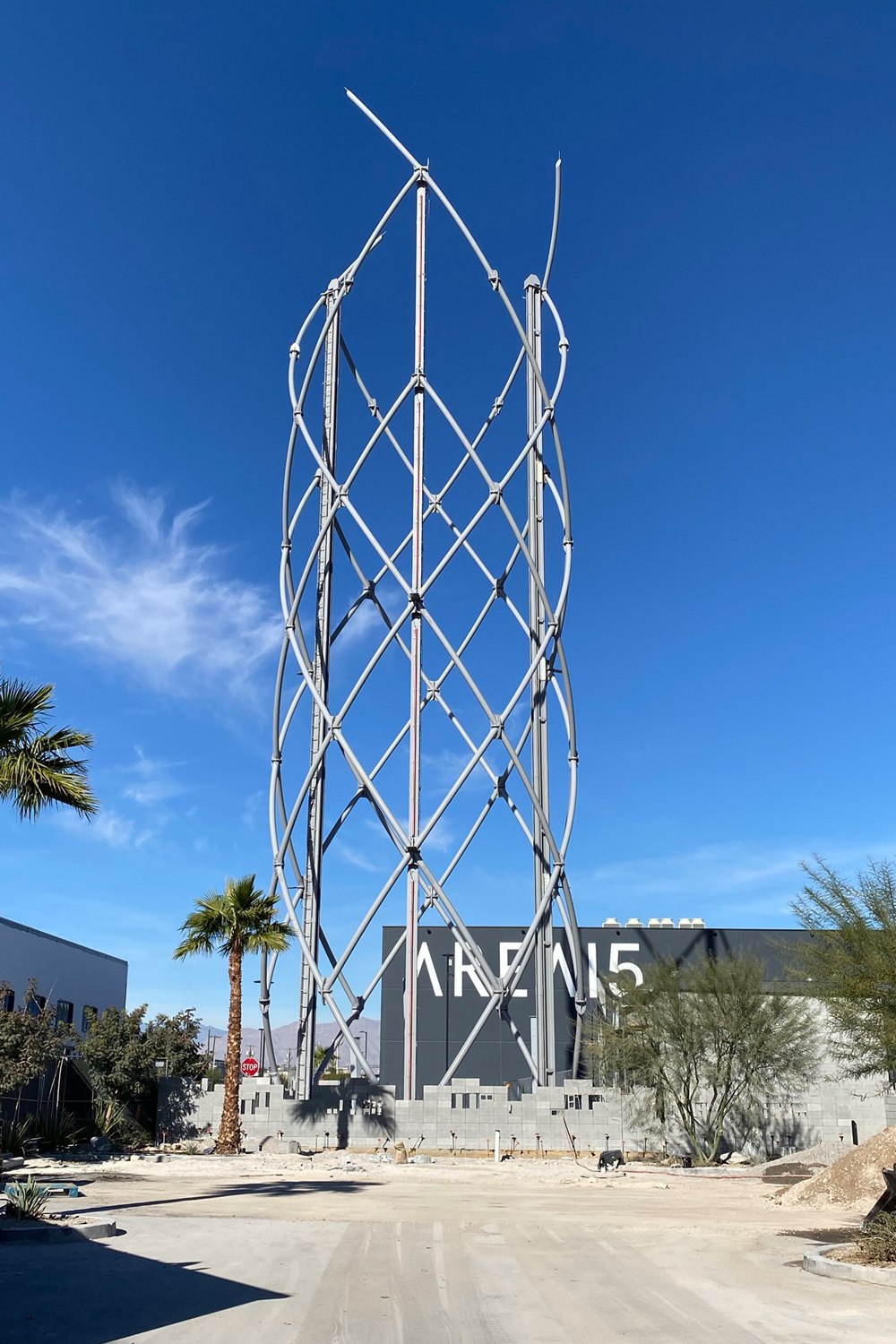 Rise is being built by Aerophile, which specializes in "tethered balloon structures."
Basically, you hit the bar, strap into a 16-person gondola and embibe as you float up for a sweeping view of the Las Vegas Strip.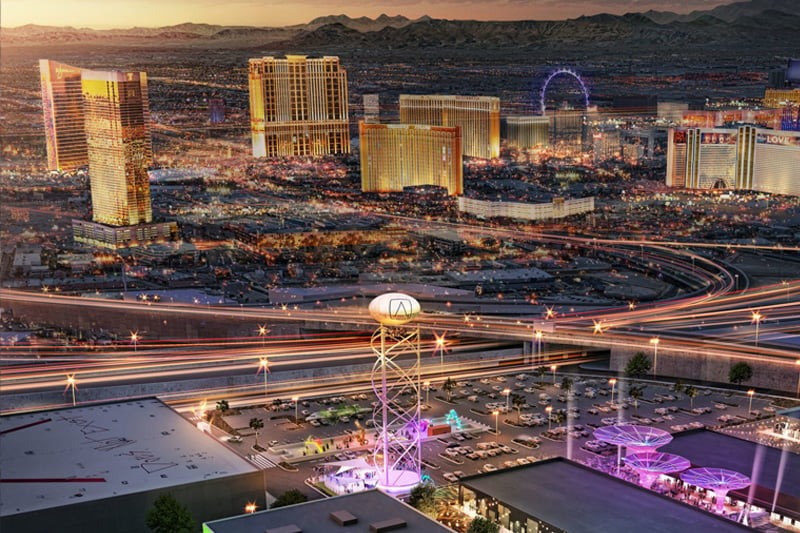 Then, when you're sufficiently inebriated, you visit Omega Mart inside Area 15 and wonder why you waiting so long to try it given the fact we've been raving about it non-stop since it opened on February 18, 2021.
Note: Area 15 has a $15 cover charge for entry ($10 if purchased in advance) on Friday and Saturday nights. Rise sits outside Area 15, so we trust the cover charge won't apply. Here's the official site.
But back to Rise.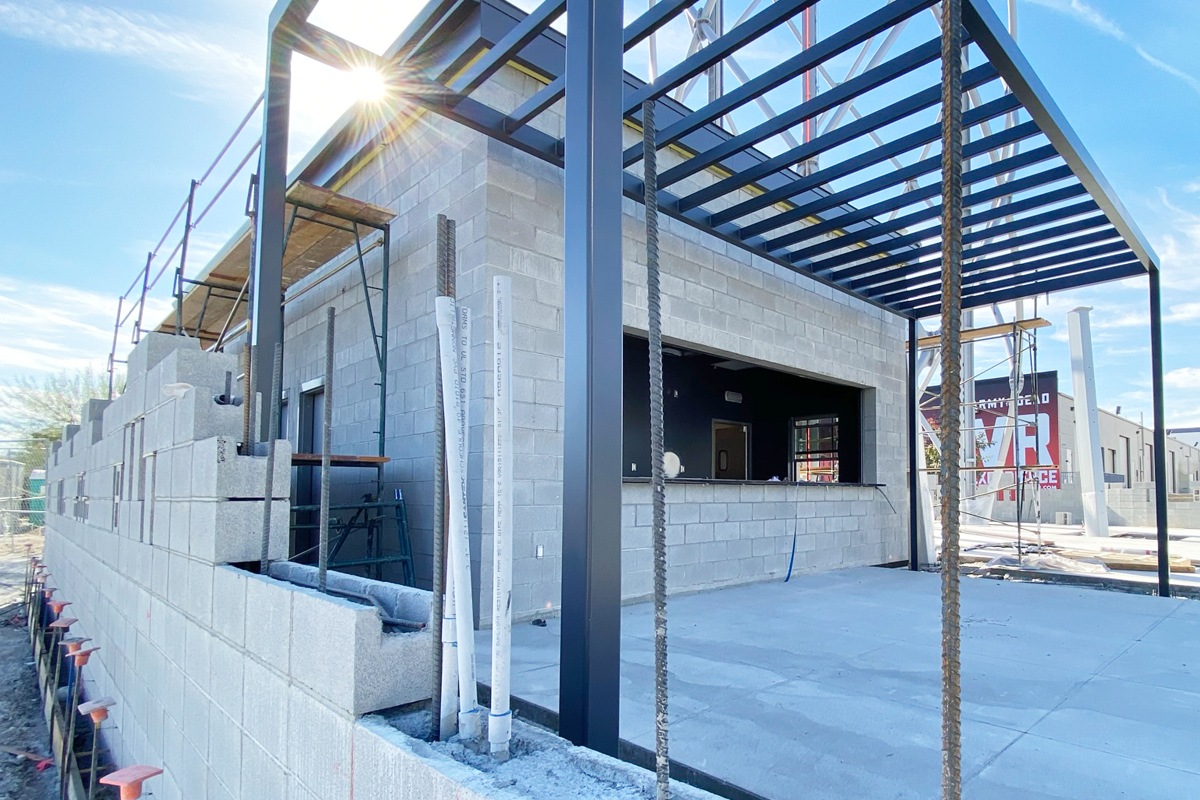 Rise was scheduled to open in the fall of 2021. We aren't a calendarist, but we're pretty sure that deadline is FUBAR. Read more.
Nevertheless, the DNA-like exoskeleton has topped out, and lights are being installed along the gridwork.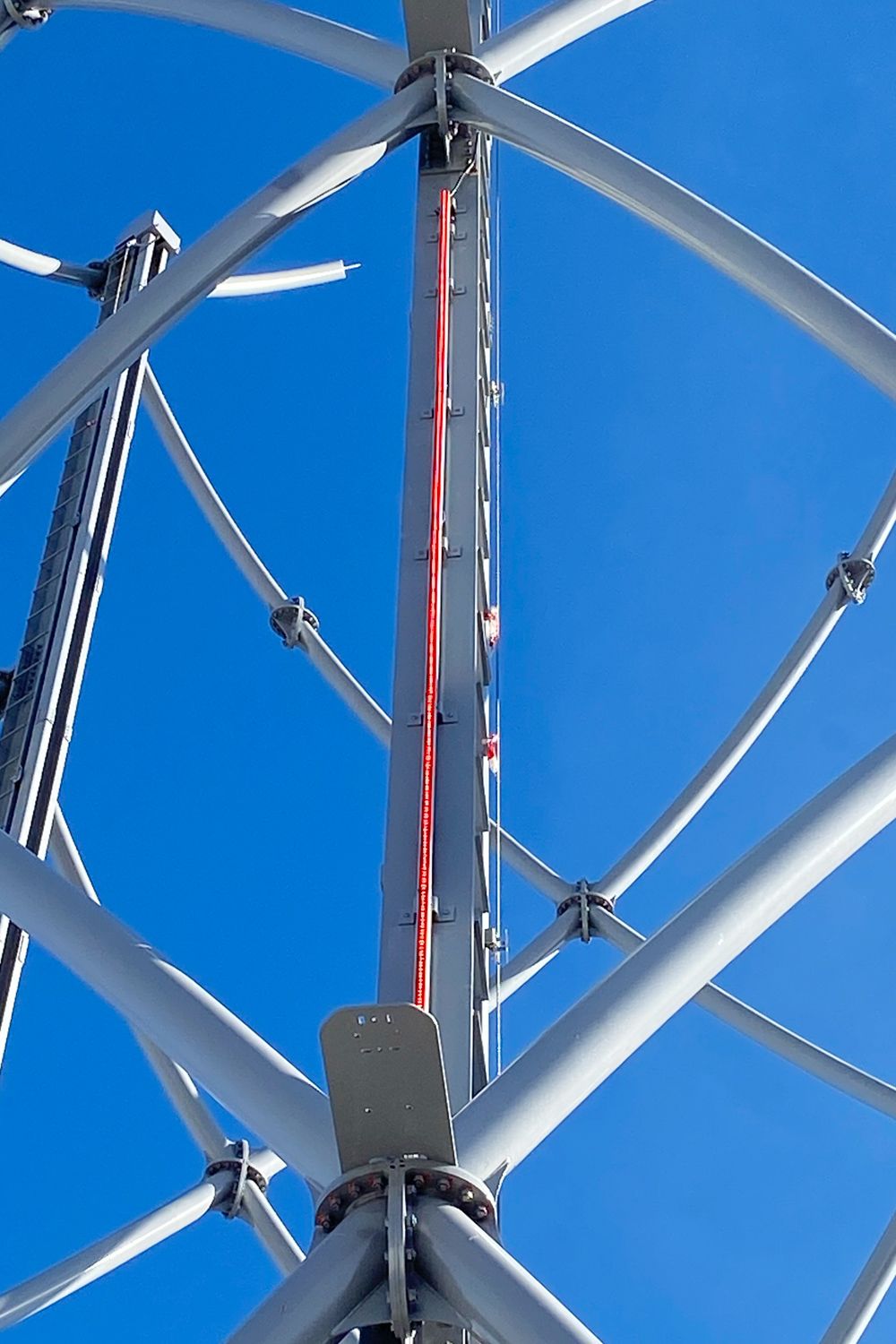 When Rise opens, tickets are expected to cost $18 for adults, $12 for children.
Beverage packages, which are sort of the whole point, start at $26.
Rise should be a nice draw for Area 15, as it's eye-catching and can be seen from the I-15 freeway.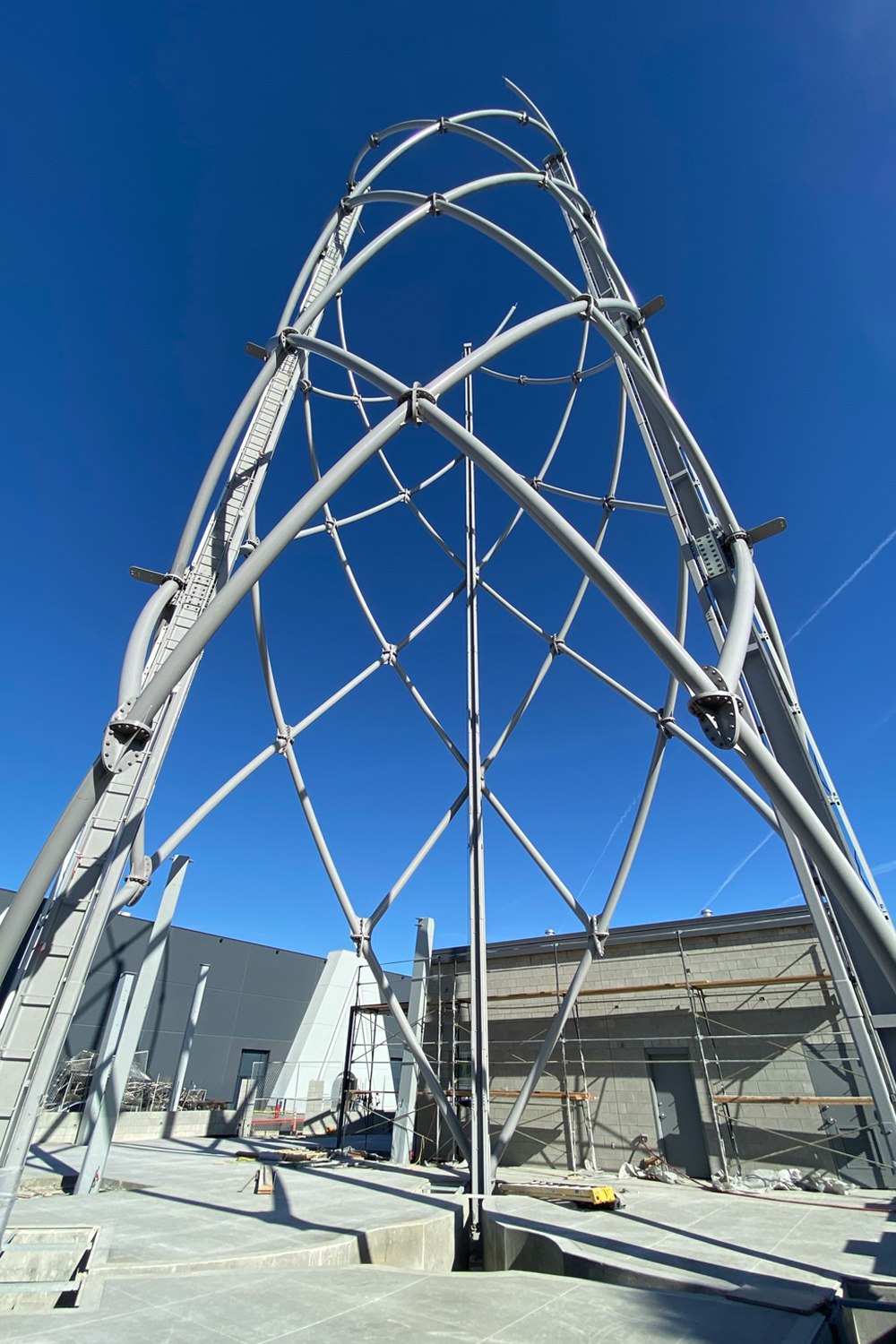 We trust Rise has made even more progress since we snagged these photos, and we look forward to seeing the finished product. We understand the passenger gondola is in transit.
Check back soon for all the updates you can responsibly ingest about Rise and Area 15 and whatever else we feel like talking about on a slow news day.
Update (12/14/21): This bad boy now adorns the Rise site. Meet Gilly.