Anonymous Riviera Manager Shares Candid Insider Answers to Random Questions
An anonymous manager at Riviera Las Vegas is taking on all questions about the casino's impending closure on a popular Las Vegas message board.
The "ask me anything" (or AMA) thread touches upon a bunch of things we're all wondering about the Riviera, so either check out the full thread on the endlessly entertaining and useful Vegas Message Board, or see some of the more enlightening questions and answers, below.
Q. Is there any kind of plan in place to take care of the employees and get some of them positions elsewhere?
A. They are having on-site job fairs with most of the major casinos in town present. The unionized people may have some kind of direct placement kind of thing but not sure.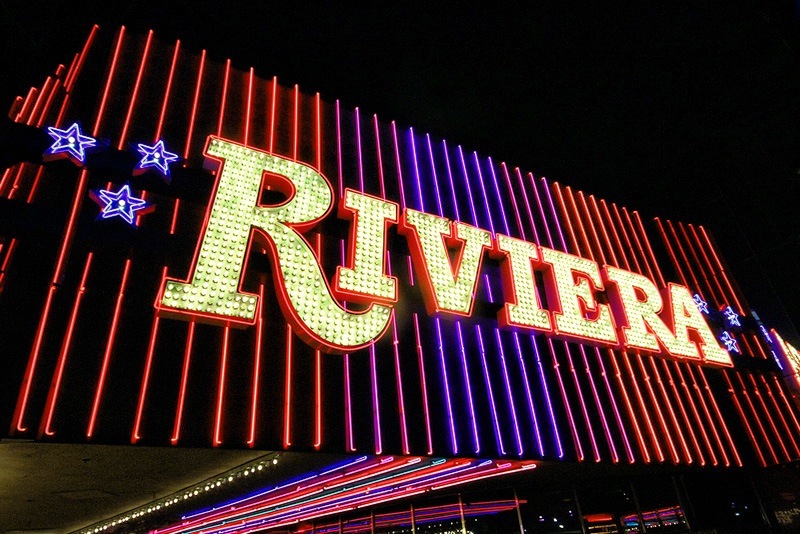 Q. How is morale there?
A. Big difference in morale since the new management team took over about 1.5 years ago. Most everyone is taking things in stride since the announcement has been made. You see a few people who are now clearly just showing up to get a pay check but not as many as I would have thought.
Q. Were there internal rumblings about a possible sale or closure or did this all come as a complete shock to most employees? Have you enjoyed working there? In this day and age, are there still customers/players who are loyal to The Riv?
A. I think the sale aspect wasn't a huge shock because there have been lots of rumors and transitions throughout the years but the closure was a complete shock. I definitely have enjoyed working there. Much more like a family than other, more corporate, places I've worked. Of course we know other customers spend time other places but yes, there are many, many loyal customers who have been coming regularly for decades.

Q. Do you have any insight on the timing of the closure, why didn't they stay open for the Rock in Rio [music festival] events?
A. No idea how they chose that chose the 4th as the last day. It doesn't seem to me that the LVCVA is particularly interested in maximizing dollars from the things we are seeing. Seems like they just want to get their hands on the building and get construction started ASAP.
Q. Will "Crazy Girls" be relocated to another casino or will it just be shutting down?
A. The owner of the show (it's outsourced) said he is moving the show, but no other details.
Q. Any idea what will happen to the "Crazy Girls" butts statue?
A. Not sure. I heard that there were some disputes about who the actual owner is (show owner vs. casino).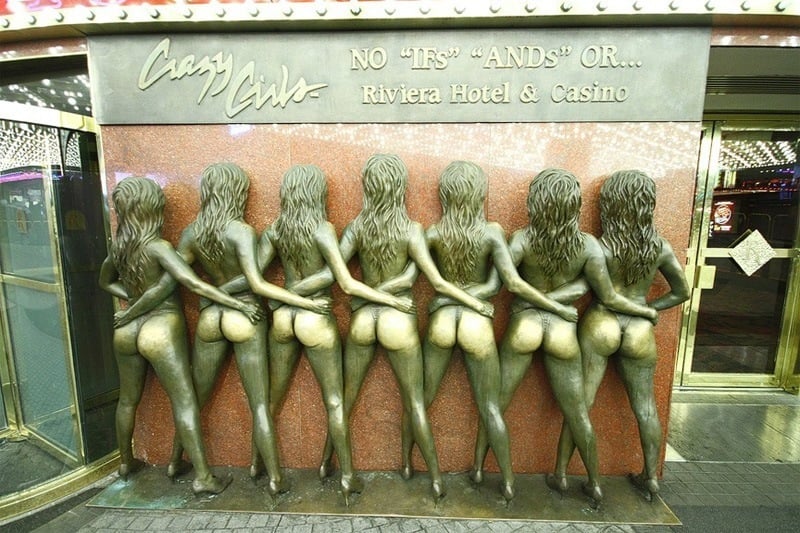 Q. I'm considering getting a shave and haircut at the barber shop there. Any information about the barber and the shop would be appreciated.
A. Neil the barber is a really nice guy with lots of stories (he gives employees cuts for $15), but everyone knows he's upset about the closure. He just gave an interview discussing it. (Google it, don't have the link.)
Q. I booked one of your suites. Are they nice?
A. The suites are all over the place in terms of quality and, of course, it's all relative. Our best suite is probably dogshit compared to a middling suite at Encore.
Q. Headed to Vegas this week and I'd like to pick up a few souvenirs from The Riv. Any cool items you could recommend?
A. The gift shop was shut down awhile back so there really isn't anything with The Riv logo on it that's for sale, except chips. We get asked this a lot.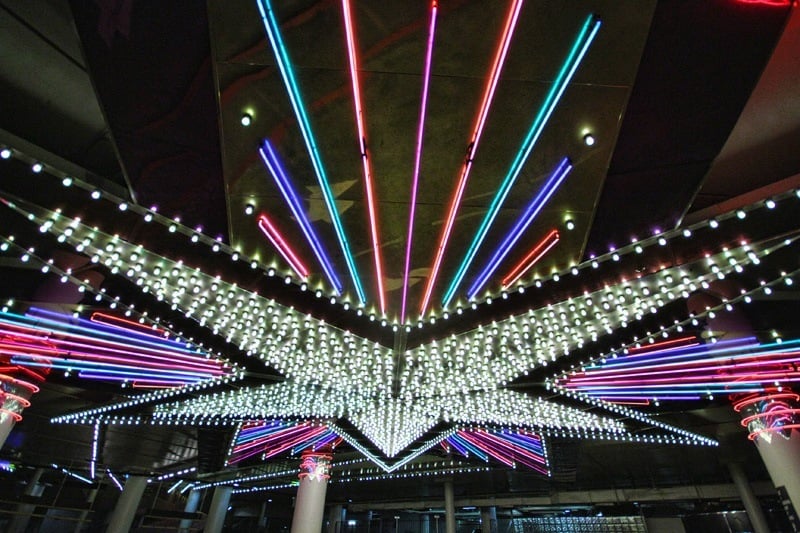 Q. Are they changing the table limits at all now that they're closing?
A. I haven't heard or seen anything about raising limits or altering pay tables.
Q. Anyone know the exact hour to hour schedule for sure?
A. May 4 at noon.
Q. Any word on if they are planning on auctioning off everything inside?
A. They are auctioning off the entire contents to a liquidator. They already started doing inventory of literally everything like pictures hanging on the walls, desks, etc.
Q. We would always stop every trip whether we were staying there or elsewhere so my hubby could play the old pinball machines. Do you know if they'll be sold or moved?
A. We outsource that to the Pinball Hall of Fame over on Tropicana so I'm sure they'll be taking them back.

Q. Can you please tell me if the Pinball Hall of Fame arcade next to the food court is still open?
A. Definitely still open. No one has said it is closing early.
Q. Is the Riviera Comedy Club shutting down earlier than the May 4 closing?
A. The entertainment calendar they have posted shows all of the shows being open as regularly scheduled until May 3.

Q. Any idea if they've cut access to the pool?
A. Pool is still open.
Q. Any word on special events, chips, etc. for the 60th [anniversary]?
A. There are daily drawings to give away the $500K in progressives that are being taken off of the floor (per Gaming Control Board), but besides that no other events, per se. (See details.)
Kudos to the anonymous Riviera staffer for giving us a glimpse inside a fascinating part of a casino life cycle. More Riviera news to come.