Angel Porrino Exits "Absinthe," Pasties, Tap Shoes, Balloon and All
One of the sexiest, and certainly the weirdest, variety acts in "Absinthe" (arguably the best show in Las Vegas) is no more.
Angel Perrino has parted ways with "Absinthe" at Caesars Palace just a few weeks shy of her third anniversary with the award-winning adult carnival.
In "Absinthe," Porrino tap danced topless (pasties were involved), inside a giant balloon. Yeah, so, a lot of subtext and character arc were involved.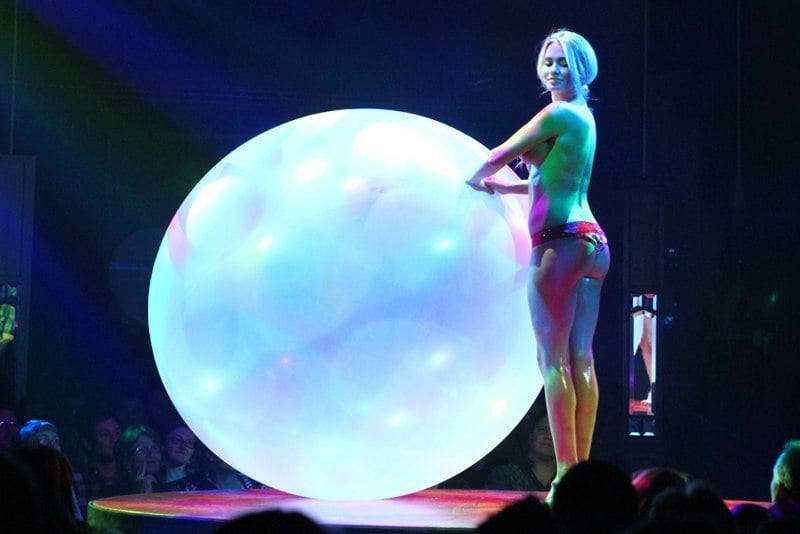 Angel Perrino snagged her part in "Absinthe" after a stint in the reality show "Holly's World," following the exploits of Holly Madsion, who snagged her part in the now-closed "Peepshow" after a stint in the reality show "The Girls Next Door." Ah, the circularity of the universe. Perrino's first day on the job at "Absinthe" was April 19, 2011 (her last was March 26, 2014) and her segment of the show quickly became one of its most buzzed-about.
The reasons for her departure from "Absinthe" are a little cloudy. We asked why she's no longer with the show, and she was nice enough to respond, "No reason was given! We just outgrew each other!"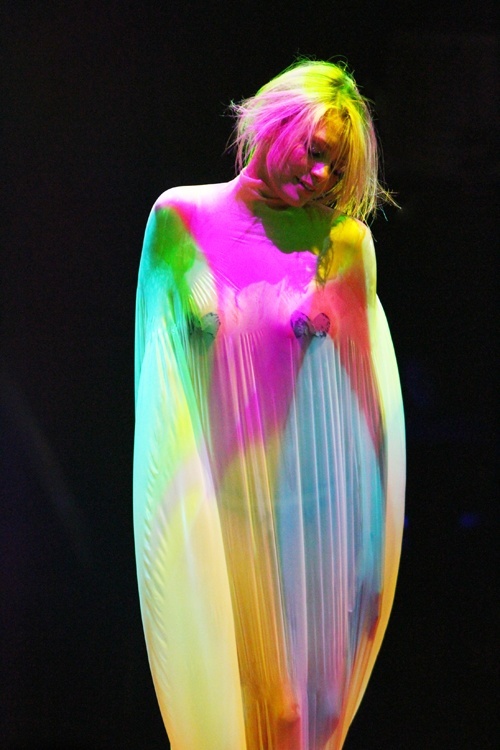 We then asked "Absinthe" why she's no longer with the show, and were told, "We can confirm that Angel Porrino is no longer performing in 'Absinthe.' We wish her the best of luck in future endeavors."
So, yeah, PR-speak for "fired, possibly difficult."
Since we're left filling in the blanks for ourselves, here's our best guess: At the time Porrino was hired, "Holly's World" was getting quite a bit of buzz, and Porrino was sort of a draw. She was probably getting a nice chunk of change for five minutes of work per show, too. As time has passed, her value as a marketing tool has declined, and "Absinthe" seems to have a virtually limitless supply of excellent variety acts, so Porrino's services were unnecessarily expensive and no longer needed.
The luster wore off, time to move on.
We'll be interested to see what's next for Angel Porrino. She probably deserves to be known for something beyond riding her estranged friend Holly Madison's coattails (they no longer speak) and tap dancing topless. Not that there's anything wrong with that.