WSOP Seventh-Place Finisher Nick Marchington Winnings Unfrozen By Nevada Judge
Posted on: August 28, 2019, 05:20h.
Last updated on: August 28, 2019, 06:00h.
WSOP Main Event final-tablist Nick Marchington can finally take his winnings home to England, according to court records seen by the Las Vegas Review Journal.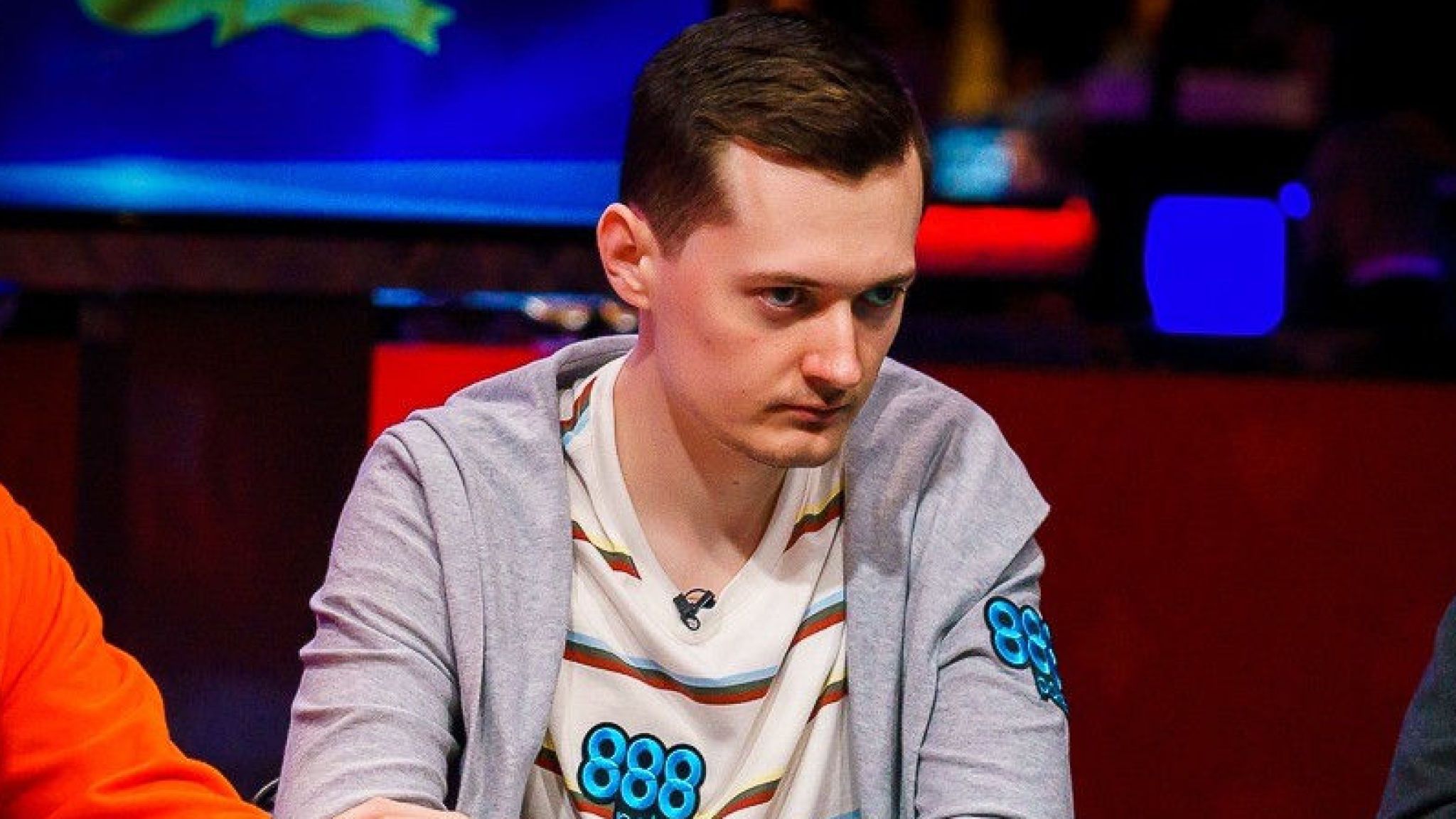 On Friday, a Las Vegas judge lifted an injunction that had frozen ten percent of the $1.5 million haul Marchington won in July for his seventh-place finish at poker's most prestigious tournament.
The 21-year-old's run of a lifetime was temporarily tarnished after a spat erupted between Marchington and his former backer, staking company C Biscuit Stables.
C Biscuit owners David Yee and Collin Hartley sued the player, claiming they had bought 10 percent of his action prior to the tournament and were entitled to a cut of the riches.
The current status of the lawsuit is unclear. But the unfreezing of the disputed $150,000 suggests that the judge has sided with Marchington.
Pay That Man Heez Money
The Brit admits that he initially had a deal with C Biscuit that offered him $1,200 for 10 percent of his Main Event action, representing a 1.2 markup on the $10,000 buy-in tournament. But he also admits that he reneged on the deal because he subsequently got a better offer — another party proposed $17,000, for 10 percent, representing a 1.7 markup for the same stake.
According to court filings, Marchington informed C Biscuit of his intention to switch backers before the tournament began and, in the absence of a written contract, the staking company had little recourse but to accept the refund he offered.
But what may amount to bad etiquette in the poker community does not necessarily fly in a court of law. Marchington's legal counsel asserted its client had "the necessary free will to exit the agreement at any time."
But C Biscuit argued that because the transaction was not completed until after the tournament began, it had a right to a payout.
The company originally paid Marchington via a dollar transaction into his PokerStars account. But both parties agreed the refund should be paid in cash, which Marchington was unable to source until Day 2 of the tournament, when he was among the chip leaders.
Biscuits No Gravy
Marchington's lawyer, Ronald Green, argued that it was "revealing unto itself" that C Biscuit accepted the refund and only filed suit once his client had won a significant amount of money in the Main Event.
"It seems highly unlikely C Biscuit would have dispatched another associate to return Mr. Marchington's refund had he not won any monies in the Main Event and, instead, simply lost his entry fee.
Or, stated otherwise, it certainly appears C Biscuit was at peace with the agreement being cancelled and a refund being collected, until such a time as it realized the agreement would have been lucrative in nature," he added.
Marchington was the youngest player on the final table and just old enough to gamble legally in Las Vegas. He had been a pro poker player for barely a year after dropping out of college to pursue his dream.
The tournament was eventually won by German-Iranian Hossein Ensan, who took home $10 million for outlasting the biggest field in a WSOP Main Event since 2016.
Most Read