Wells Fargo Sues Chukchansi Tribal Casino Operator for Violating Terms of $250M Loan
Posted on: July 21, 2019, 07:58h.
Last updated on: July 21, 2019, 07:58h.
California tribal operator the Picayune Rancheria of Chukchansi is facing lawsuit a from Wells Fargo for allegedly violating agreements on a $250 million loan in an effort to avoid repayments, The Fresno Bee reports.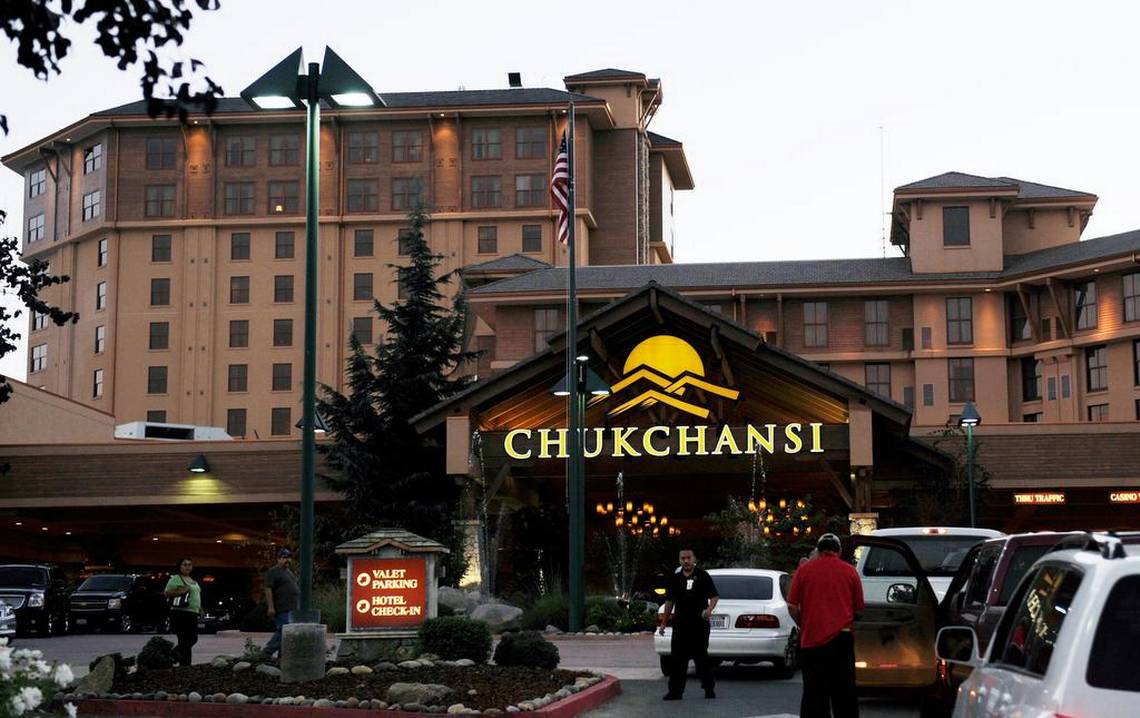 The Chukchansi took out the loan in 2012 to refinance debt for its Chukchansi Gold Casino in Coarsegold, 40 miles north of Fresno.
In 2014, the casino was the focus of an armed takeover by a rival faction within the tribe and was subsequently shuttered by the federal government for over a year.
The Chukchansi have been criticized for liberally employing the controversial practise of disenrollment — stripping political rivals of their tribal rights and identities — as different factions squabble for control of the casino and its profits.
Stockpiling Cash
According to the lawsuit filed in the New York State Supreme Court this week, under the terms of the loan the tribe would pay casino revenues into a deposit account, which it could withdraw to fund gambling operations and make certain tribal member distribution payments. Anything left over was expected to go towards twice-yearly repayments to Wells Fargo.
But the bank claims that, instead, the Chukchansi Economic Development Association (CEDA) began "illegally" stockpiling money that should have gone to making payments on the loan as far back as 2013.
The bank contends that the tribe, having lived without casino revenues during the casino shutdown, would not have been able to reopen in 2015 without drawing on funds from the loan.
The complaint further accuses the tribe of creating an affiliate lender which made a $2 million loan to CEDA.
CEDA used the money, plus another $12 million it had stockpiled in the deposit account, to make payments to other lenders who had helped finance the reopening of the casino and additional improvements to the property.
Wells Fargo is seeking relief to avoid future "irreparable harm" from loan violations, plus monetary damages.
"Every dollar CEDA diverts from the deposit accounts is a dollar of collateral lost to the trustee and holders forever and a dollar that will never be available to make payments on secured notes," reads the lawsuit.
Disenrollment Abuse
The Chukchansi disenrolled at least 60 tribal members last month, a move critics described as attack on its own people, motivated by greed for casino profits.
Disenrollment not only strips tribal members of access to casino distribution payments but also often things like housing and healthcare. The practise ostensibly exists to correct tribal rolls and preserve the integrity of the tribe, but it is also too often wielded as a political or economic weapon.
Since the casino opened in 2003, the tribe has disenrolled more than half its members, including those with documented ancestry and some of the last native speakers of the Chukchansi language.
Similar Guides On This Topic