Warnings for Lottery Games Vetoed by Florida Governor Rick Scott
Posted on: June 29, 2017, 02:00h.
Last updated on: June 29, 2017, 01:16h.
Legislation that would have required lottery games in Florida to come with a warning about the potential harm gambling can have on an individual has been vetoed by Governor Rick Scott (R).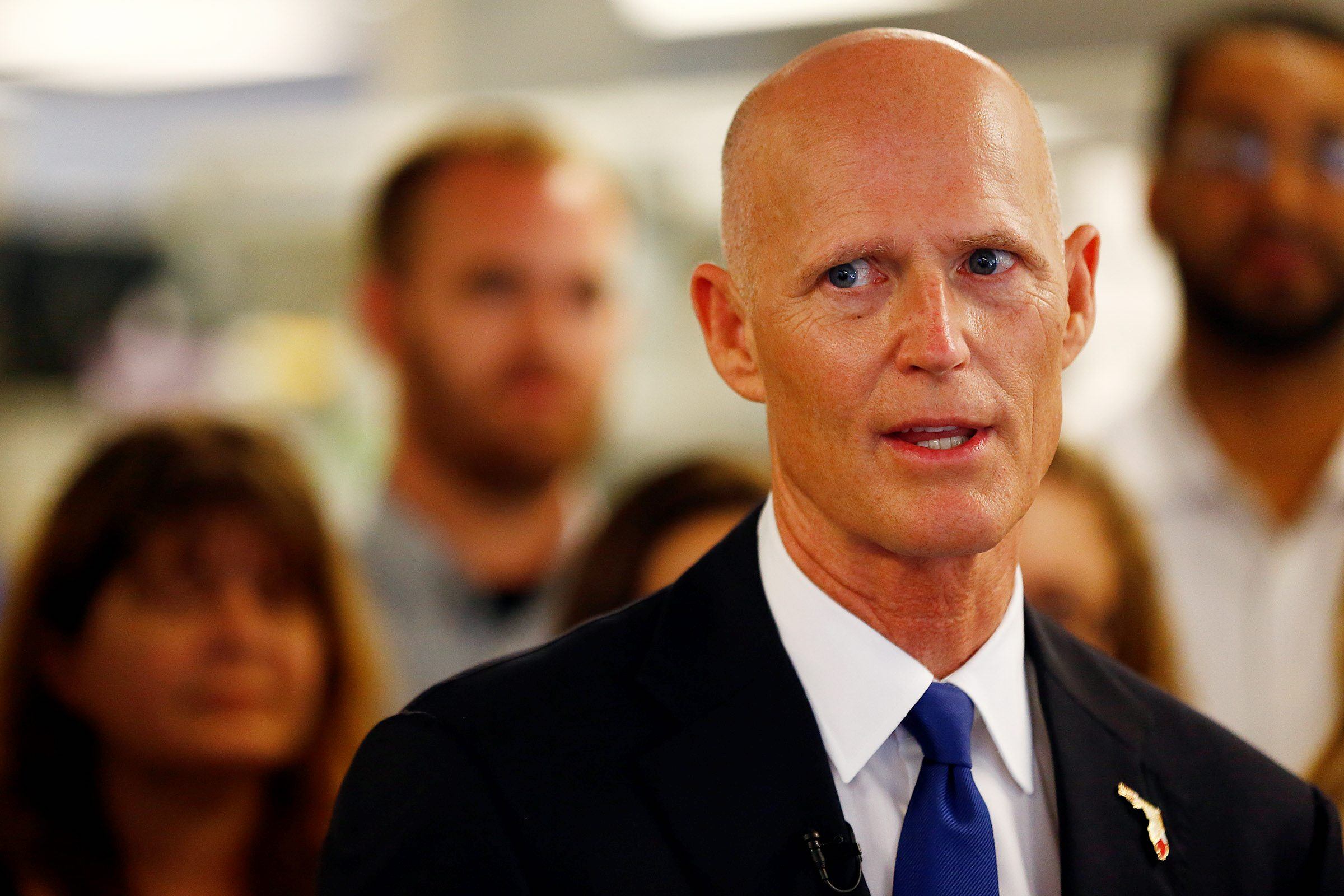 House Bill 937 would have required the Florida Department of the Lottery to provide a specified warning in all of its advertisements and promotions, and also mandate that lottery tickets come printed with a similar message. The legislation easily passed the State House (111-3) and narrowly in the Senate (23-15).
But Scott said the statute was duplicative in nature, as Florida lottery games already display a toll-free hotline number to the state's "Play Responsible" program.
In his veto, the governor in his second term explained, "This bill imposes burdensome regulations on the Lottery and its retail partners, and many of the notice provisions are duplicative of current Lottery initiatives."
Lottery Revenue Up
No Casinos in Florida, a nonprofit that's lobbying against gambling expansion, denounced Scott's veto.
"The Florida Lottery has exploded from a once-a-week drawing … to a major gambling enterprise featuring 11 weekly drawings and 82 different scratch off games that can cost up to $25 to play," No Casinos President John Sowinski said in a statement. "Reports document that advertising for the Lottery heavily targets low-income communities. We are disappointed that the state will not include a label to warn players of the potential addictive nature of these games."
Sowinski makes a point in that Florida's lottery has expanded exponentially in recent years. And it's not just the Sunshine State.
Lottery ticket sales in the US totaled $80.55 billion last year, a 38 percent increase since 2009 when Americans spent $58.25 billion on lotto games.
According to the Tax Policy Center, US states with a lottery took in over $24 billion in tax revenue in 2014. A decade earlier in 2004, that number was $17.25 billion. In 1992, states pulled in $9 billion from their lotteries.
Few states make more money off their lottery than Florida. At $1.6 billion in 2014, only New York and California took in more tax dollars.
Win Some, Lose Some
No Casinos isn't happy with the news out of Tallahassee this week, but 2017 wasn't a total bust for the anti-gambling group.
Much debate took place in the capital this year surrounding the expired gaming compact between the Seminole Tribe and the state. Two competing bills, however, led to a stalemate.
The House legislation sought to grant the Native American group with the exclusive rights to banked games (blackjack) in exchange for $3 billion over seven years. The Senate gaming bill would have allowed Seminole casinos to offer blackjack, plus craps and roulette, but would have authorized two mega-casinos in Miami-Dade and Broward counties, and allow parimutuel facilities to offer blackjack.
The Florida Legislature will readdress the issue when it reconvenes, but that won't take place until next January. No Casinos says the legislature should excuse itself from determining gambling laws, and instead give the power to the people.
Similar Guides On This Topic
Latest Casino Stocks:
Retrieving stocks data...
Retrieving stocks data...
Retrieving stocks data...
Retrieving stocks data...
Retrieving stocks data...