Vote On North Jersey Casino Unlikely In 2015
Posted on: July 13, 2015, 03:29h.
Last updated on: July 13, 2015, 03:40h.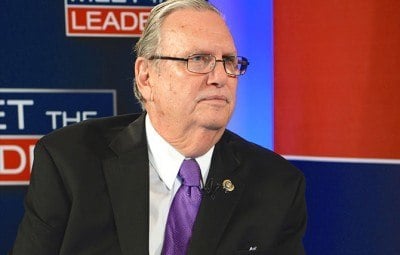 New Jersey officials and residents are still debating whether the state should approve new casinos in North or Central Jersey, the first that would exist in the state outside of Atlantic City.
But while the prospect of building new venues to compete with regional competition from Pennsylvania and New York is intriguing, voters probably won't get to weigh in on the issue this year.
In order to get a question on a statewide ballot that would ask voters to amend the state's constitution to allow for new casinos outside of Atlantic City, state legislators would have to approve a bill by August 3rd.
While the New Jersey Senate is scheduled to meet on July 23, it's unclear if the proposal would even be on the agenda, and the state Assembly doesn't have a meeting scheduled for this summer.
2016 Vote More Realistic 
"Maybe in the next few days the stars could align and we could see something happen, but right now I would not bet the house," said Assemblyman Scott Rumama (R-Wayne). "There's still talk of trying to put it on the ballot in 2016."
But most lawmakers, including those who have strongly supported building one or more new casinos in the state, have admitted that the vote likely won't be coming this year.
"I think there was a strategy we could have adopted to get this accomplished," said Assemblyman Ralph Caputo (D-Essex), one of the chief advocates for gambling expansion in the state. "But there are a lot of…influences that are pushing it in a different direction."
The proposal is a controversial one amongst both lawmakers and New Jersey residents.
Poll Shows Tepid Support for New Casino
It is hardly surprising that representatives of Atlantic City are against the idea.
They argue that a new casino anywhere in New Jersey would mostly serve to cannibalize revenues that are currently enjoyed by the eight resorts in the city, and prospects of revenue sharing from North Jersey casinos hasn't been enough to get them on board.
However, there is also widespread skepticism among New Jersey residents, even outside the Atlantic City area.
According to a poll conducted last month by Fairleigh Dickinson University, only 37 percent of New Jersey residents were in favor of allowing casinos outside of Atlantic City, while 56 percent opposed the plan.
"The public is questioning the logic behind allowing the spread of casino gambling," said political science professor Krista Jenkins. "They don't seem to be sold on the idea of saving the gaming industry in the state by allowing it to spread."
The poll also found that fears of cannibalization may have some truth to them. If new casinos were built, 34 percent of New Jersey residents said they would be likely to visit them, while only 31 percent said they would probably still visit Atlantic City venues.
In order to get the question on the ballot, the proposed amendment would have to be publically available for at least 20 days, after which a public hearing would have to be held on the issue.
New Jersey legislators in both houses would then have to pass the constitutional amendment with a three-fifths majority.
Given that the vote would have to take place by August 3, that means that the proposed amendment would have to be introduced in the next few days, something that seems very unlikely to happen.