Vietnamese High Roller Peter Tan Hoang May Have Gambled $1 Billion in Laundered Money
Posted on: December 15, 2014, 07:16h.
Last updated on: December 16, 2014, 12:08h.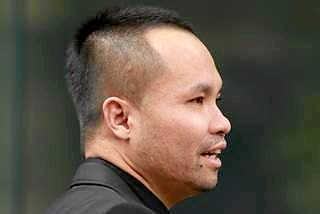 Even before Peter Tan Hoang was murdered in Sydney this September, the 36-year-old gambling "whale" was already the subject of intense speculation.
The Vietnamese refugee was known to be a big spender at Australian casinos, particularly the Crown Casino in Melbourne, and was facing charges that he possessed A$1.5 million (US$1.23 million) in cash that represented proceeds from a crime. Now, new court documents say he may have moved as much as A$1 billion ($820 million) through the Crown over the course of a decade.
According to court filings, Hoang may have spent that much at the Crown from 2000 through 2012. Over that time, he was one of Australia's biggest gamblers, but was also reportedly one of its largest money launderers: one that police say had links to a major global criminal operations.
Ties to Syndicates
According to New South Wales police commander Mick Willing, Hoang was involved in drug trafficking with several Vietnamese-Australian syndicates in Sydney and Melbourne. While authorities have so far been stumped as to the specifics of his murder, Willing says that it's likely these connections had a part to play in his demise.
"We have certainly considered that he was involved in drug trafficking and moving money through casinos," Willing said. "[That] may have been a catalyst for his death."
Hoang first arrived in Australia in 1997 on a student visa. His name changed several times, at least once before he became an Australian citizen in 2001, and twice more after that.
Well-Known Face in Australia's Casinos
By the time he had earned his new citizenship, however, he was already a known figure in Australia's casinos. The Star in Sydney had already banned him, and law enforcement officials say he had become a professional money launderer. Hoang would take money from illegal activities such as drug sales and gamble them through the casinos for the syndicates.
At some point, Australian officials say that Hoang was even part of a Hong Kong-based criminal organization known as Ong Ngoai, which means "grandfather" in Vietnamese. The group operates a global drug-trafficking operation, working with smaller syndicates in Australia on a regular basis.
Hoang reportedly continued working with these groups right up through October 2012. That's when he was arrested at the Crown while trying to gamble with A$1.5 million ($1.23 million) in cash that police said came from criminal activity. Given that he had bought around A$75 million ($61.6 million) in chips over the years, he likely had a gambling turnover of hundreds of millions of dollars, or perhaps as much as A$1 billion ($820 million).
"He would be accounting for a very high proportion of gambled funds," said Professor Linda Hancock of Deakin University. "You would think that there would be a trigger between any casino and the police for such a person."
Court records also show that Hoang would play games at truly nosebleed stakes: in September 2012, for instance, he was recorded playing baccarat for an average of A$106,000 ($87,000) per hand.
Authorities in Australia are hoping to confiscate the cash that Hoang had on him at the time of his arrest, though his estate does have the right to contest the process.