Venezuelan Racehorse Rio Negro Poisoned by Betting Syndicate
Posted on: October 14, 2014, 05:00h.
Last updated on: January 12, 2023, 11:38h.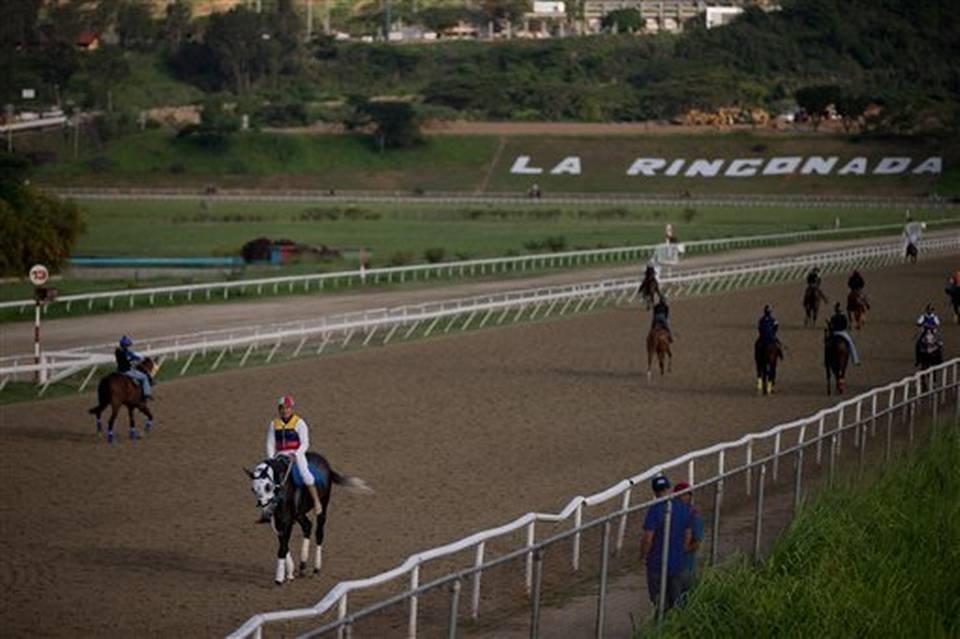 A champion Venezuelan racehorse was poisoned and nearly killed just days ahead of a key race, in what authorities say was a plot by an illegal gambling ring. The four-year-old horse, named Rio Negro, was preparing for the Army Day derby, but is now struggling to regain his strength after barely surviving the attack.
This is not an isolated incident in Venezuela, where at least three horses have been poisoned in an attempt to stop them from racing over the last year. But the case of Rio Negro may be what government officials need to show the public just how brazen betting syndicates are getting in their efforts to manipulate races.
Attack Occurred Days Before Big Race
Rio Negro was the heavy favorite to win the Army Day race. But sometime in June, criminals gave the horse a nearly fatal dose of cortisone. While the exact date of the attack is unknown, trainers began realizing something was wrong on June 18, just four days before the big race. The horse nearly collapsed during a training session that day, and started to urinate frequently.
Before long, Rio Negro had lost nearly 20 percent of his body weight, and welts had broken out on his skin. He was even diagnosed with temporary diabetes. While it appears that caretakers were able to save the horse, he is still being kept in a dark stable with iron bars and security cameras in order to keep him as safe as possible from intruders.
Laws Restrict Legal Betting
The gambling rings that are believed to be behind such attacks have prospered, at least in part, because of restrictive gambling laws in Venezuela. The country has four racetracks and 1,200 off-track betting sites, but gamblers are only permitted to bet up to 1,000 bolivars per race. Officially, that's about $160, though that is a misleading figure: on the black market, those same bolivars might fetch only $10 or less.
That means that gamblers feel very restricted in their betting, which has given rise to plenty of illegal betting operations. These groups, often referred to as "offices," sometimes operate in plain sight near the official betting venues. "Bankers" receive bets in person or by phone, and some industry experts say they take in as much as 50 to 60 times more in bets than what is wagered legally.
"Illegal betting has existed in every part of the world for a long time," says Jaime Casas, who runs a website that tracks race results in Venezuela. "But here it was allowed to flourish with so much freedom and impunity."
That impunity has resulted in the attacks on horses. But there have been human victims, too: Casas says that there have been threats against jockeys, and that some have even been kidnapped.
Nine people have been arrested in connection with the Rio Negro attack, but it's unclear if that will be enough to slow down the illegal betting cartels. Security has also been increased at race tracks in an attempt to guarantee the integrity of horse racing in the country. This is seen as an important step for a sport that is nearly as popular in Venezuela as baseball, but which could lose public confidence if gamblers get too firm a hold on the contests.
Latest Casino Stocks:
Retrieving stocks data...
Retrieving stocks data...
Retrieving stocks data...
Retrieving stocks data...
Retrieving stocks data...