US Senator Tom Cotton of Arkansas Introduces Yet Another RAWA Wanna Be Bill
Posted on: September 26, 2016, 12:15h.
Last updated on: September 26, 2016, 12:25h.
A fresh bill to prohibit online gambling on a federal level, S.3376, was introduced to the Senate last week by Senator Tom Cotton (R-Arkansas). It is co-sponsored by Senators Mike Lee (R-Utah) and Lindsey Graham (R-S. Carolina), both previous Restoration of America's Wire Act, aka RAWA, backers.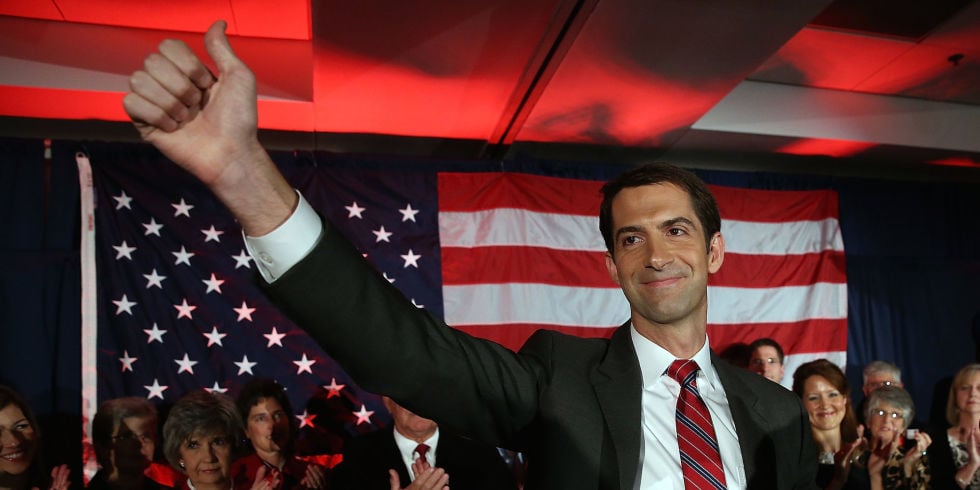 The new measure, like its predecessors, aims to overturn a December 2011 Department of Justice (DOJ) interpretation of the 1961 Wire Act, which judged that the latter legislation prohibited internet sports betting only, and not online casino or poker games.
The 2011 rehash paved the way for individual states to regulate and license online casino gaming, as Nevada, New Jersey, and Delaware did in 2013.
Restoration of UIGEA
S.3376 is described as "a bill to ensure the integrity of laws enacted to prevent the use of financial instruments for funding or operating online casinos are not undermined by legal opinions not carrying the force of law issued by Federal Government lawyers."
Thus, we have RAWA 2.0, or perhaps, more accurately, "the Restoration of the Unlawful Internet Gambling Enforcement Act." While the Wire Act forbade the "business of betting or wagering knowingly uses a wire communication facility," the Unlawful Internet Gambling Enforcement Act 2006 (UIGEA) expressly prohibited financial institutions from processing online gambling transactions.
This was the legislation that led ultimately to the federal shutdown and subsequent prosecution of poker sites like PokerStars and Full Tilt after April of 2011, and that left most American banking institutions gun-shy to process transactions, even after the DOJ review. New state banking codes had to be created to help move online transactions, once individual states began to legalize internet gaming.
States' Rights Issue
The DOJ's decision of the same year, which made those financial transactions permissible for online casino and poker, would appear to be the new bill's major issue of contention. Many feel the Obama overstepped its bounds with the revised understanding, not the least industry power-player Sheldon Adelson, whose anti-online gambling crusade has proved to be the inspiration behind past federal legislative efforts.
Despite this, RAWA went largely unappreciated in Congress, mainly because of its trammeling of states' rights, but also likely because, in an era of terrorism and economic trauma, citizens' online gambling rights haven't really proved to be too pressing an issue for federal legislators.
While the nuances of S.3376 have yet to be disclosed, RAWA offered no carve-out for the states that had already regulated, and thus aimed to wreck the new online gambling sectors of Nevada, New Jersey, and Delaware. It would also have affected the plans of states that had chosen to offer some form of an online lottery product, which are typically huge moneymakers.
S.3376 was read twice and then referred to the Committee on the Judiciary.