UK Soccer Star Wayne Rooney Reportedly Kicks Away $645,000 in Two-Hour Gambling Spree
Posted on: May 15, 2017, 02:00h.
Last updated on: May 15, 2017, 04:24h.
If soccer player Wayne Rooney's goal was to lose a large amount of money in a short time in a casino he seems to have succeeded.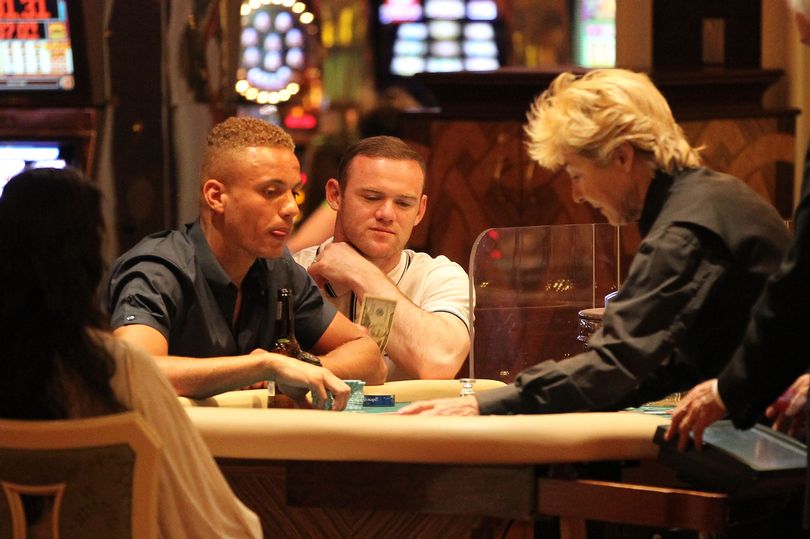 The Sun newspaper reported Monday the UK sports star surrendered £500,000 ($645,000) in two hours playing blackjack and roulette.
The Manchester United player, who holds the team record for most career goals, allegedly entered Manchester's 235 Casino around midnight on March 16 and began drinking and gambling, a witness said.
"Wayne was being extremely reckless, laying down chips which amounted to massive bets," the source told the UK tabloid. "He was drinking bottles of beer. But he wasn't drunk. He was more interested in the gambling than drinking."
By 2 a.m. the witness stated that the 31 year old had lost about two weeks pay. The midfielder's salary is $20 million annually. The newspaper reached out to Rooney for a comment, but his spokesman declined.
Prior Gambling Issues
This is not the first time the Premier League team's captain has been spotted in that casino. In 2008, he lost $83,000 at the 235 Casino. He was also photographed sitting at tables in Las Vegas five years ago, during a family vacation.
He admitted in his 2006 autobiography, "Wayne Rooney: My Story So Far," that he enjoyed gambling. An anecdote in the book talked about his wife being furious that he had lost $65,000 wagering.
While he has a preference for table games, such as blackjack, roulette and craps, he has been linked to making bets on soccer as well. In 2006, he settled with a bookmaker on gambling debts of $900,000, that he racked up putting money down on soccer and horseracing.
Transfer in Jeopardy
In the twilight of his career, Rooney is expected to leave his current team, where he has been relegated to a substitute. There are rumors that he may sign with a Chinese team or come to the US and play in the Major League Soccer organization.
British tabloids are reporting the move to China could be vetoed by his wife because she believes he would be tempted to enter casinos while working overseas. She has told friends she would not move the family to the Asian country, so her husband would be on his own.
The money may be too good to pass up. The Chinese Super League, as it is known, has reportedly made an offer of $45 million per year, which would make him the highest paid player in the world.