Tokyo Court Bans Billionaire Kazuo Okada From Rejoining His Namesake Company
Posted on: August 2, 2020, 03:02h.
Last updated on: August 3, 2020, 02:04h.
Billionaire Kazuo Okada is once again on the losing side of a court decision in his attempt to regain control of the holdings company that bears his name.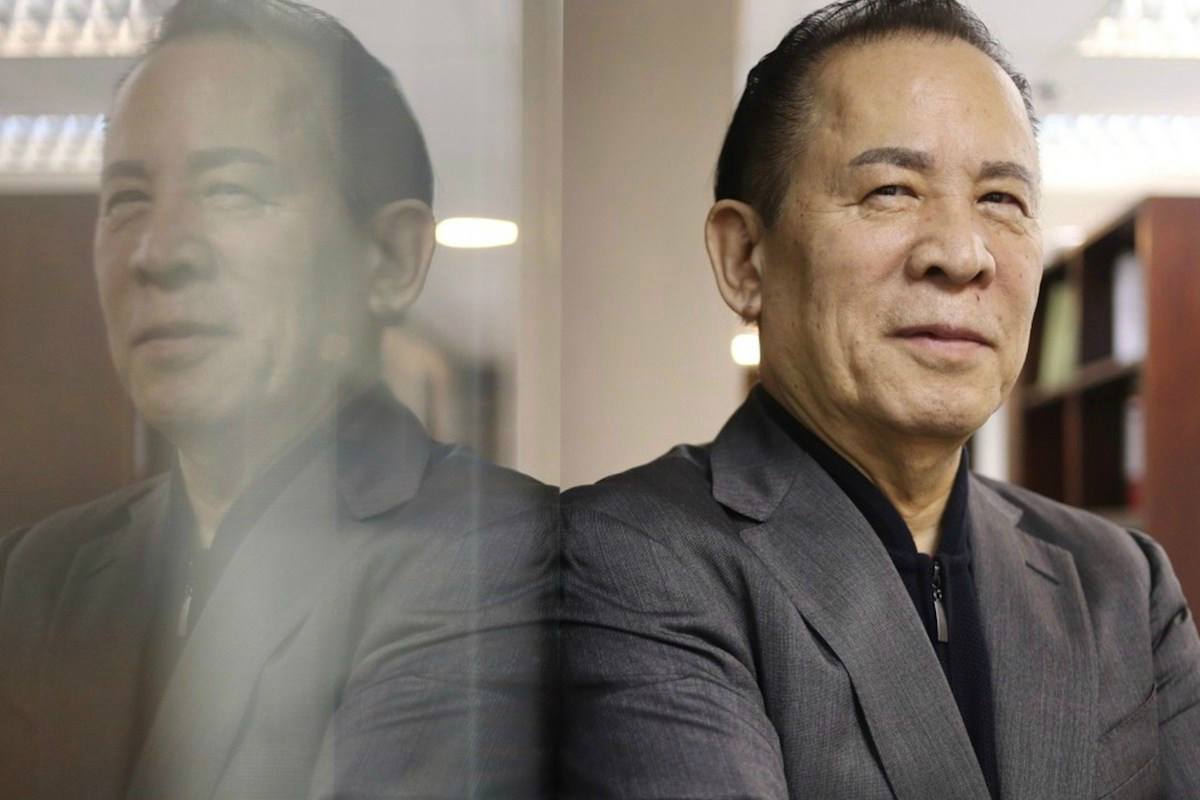 The Tokyo High Court has dismissed an appeal from the 77-year-old gaming tycoon that claimed he was unlawfully removed from the board of Okada Holdings Limited (OHL). The lower Tokyo District Court ruled in February of 2019 that his own family had the legal authority to oust him from the firm.
In its ruling, the court said Okada is barred from returning to the OHL board or obtaining voting rights for up to 30 years. At 77, that's essentially a lifetime ban.
The Tokyo High Court rejected another petition by the defendant, making the Tokyo High Court decision final and binding," the verdict stated.
Okada's children combined their voting powers in 2017 to exile their father from the family business after they accused him of three acts of fraud. OHL owns Universal Entertainment, which is the parent company to the $2.4 billion Okada Manila integrated resort casino in the Philippines.
Universal Entertainment is headquartered in Koto City, Japan.
Father vs. Son
The plot to overthrow Kazuo Okada was orchestrated by his son, Tomohiro Okada. The younger Okada drafted a Trust Agreement and managed to have his sister, Hiromi Okada, sign it and hand over her voting rights on her 9.78 percent stake in OHL to him.
Hiromi later reconciled with her father and says she was tricked into signing the legal contract. But the Tokyo District Court says the trust remains active and the elder Okada cannot resume an executive capacity at OHL.
OHL says an independent commission formed by Universal Entertainment to investigate its founder discovered several allegations of fraud.
Okada was accused of secretly loaning himself HKD135 million ($17.3 million) in 2015 from Tiger Resort Asia, the operator of Okada Manila, with zero percent interest. That same year, he was accused of making a $2 million withdrawal from the casino operator's funds without company approval.
And in 2014, Okada was found to have allegedly loaned $80 million to a new entity controlled by him from Universal. That loan also went without corporate approval.
Okada has denied any wrongdoing in the three cases and has publicly denounced his son's actions.
Checkered Past
The recent allegations against Okada aren't the first time he's been accused of sidestepping legal protocols.
Okada, dubbed the "Pachinko King" because of Universal's manufacturing of the popular Japanese slot-like games, was an early investor in Steve Wynn's casino empire. Wynn, also a disgraced former gaming industry tycoon, severed ties with Okada in 2013 after he was accused of bribing officials in the Philippines to land a casino license.
Okada was an early investor in Wynn Resorts to the tune of $380 million. He sat on the company's board until 2013.
Latest Casino Stocks:
Retrieving stocks data...
Retrieving stocks data...
Retrieving stocks data...
Retrieving stocks data...
Retrieving stocks data...