Targeting Millennial Gamblers Is Bad Business, Casino Exec Says
Posted on: November 2, 2016, 03:00h.
Last updated on: November 2, 2016, 03:06h.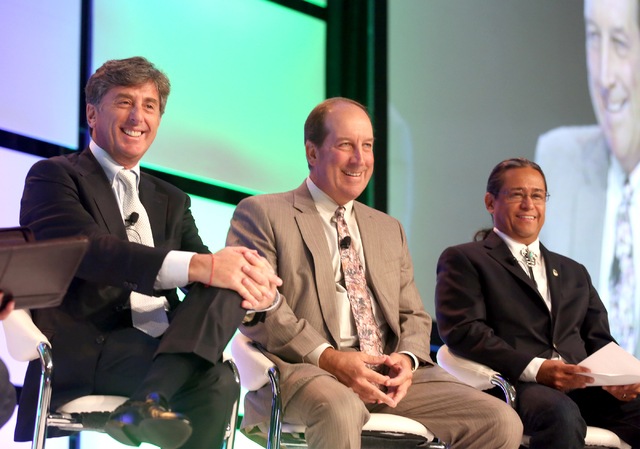 Millennial gamblers have been the elusive and much sought-after demographic for many casino executives in recent years, but one gaming boss has little interest, at least in the short term.
During a third quarter conference call with investors, Penn National CEO Tim Wilmott told shareholders that older generations continue to deliver the bulk of the Pennsylvania-based company's revenues.
"Nothing has materially changed in terms of the demographic profile who is visiting our properties. It is still 60 percent of our revenues from customers between the ages of early 50s to early 70s, the heart of the baby boomers and that hasn't changed much," Wilmott explained.
The CEO was responding to a query posed by Bank of America analyst Sean Kelly who asked about demographic patterns.
"As we look at our focus over the next, say five years to 10 years, I'm of the belief that focusing in on millennials is not going to produce good economic results," Wilmott continued. "I'm more interested in the 50 million group of Gen Xers out there that will be moving into the period when they become more interested in casino entertainment as they have more disposable time and more disposable income as they pay up their mortgages and become empty nesters."
Vegas Is Different For Millenial Gamblers
Penn National is largely engaged in the "regional casino" business. The company has holdings in 16 states plus Ontario, but none in Atlantic City and just two in the Las Vegas area.
Wilmott concedes that demographics are changing in casino-centric cities like Las Vegas and Atlantic City.
Casinos are rushing to integrate skill-based gaming machines thought to better appeal to younger visitors.
The millennial in Vegas is less enthused about traditional slot machines and simple games of chance. Raised on video games, the internet, and mobile devices, the millennial prefers formats that come with odds based on one's competence.
"It's obviously a little different in Las Vegas which is huge younger for all the other entertainment options in that marketplace. But in the regional side, it hasn't changed," Wilmott concluded.
Some Executives Unimpressed
Skill-based slot machines, also known as video gaming machines (VGMs), were recently approved by the New Jersey Division of Gaming Enforcement for Atlantic City casino floors.
Caesars became the first company to unveil skill-based machines last month in New Jersey. VGMs are now located at Caesars Atlantic City, Harrah's, and Bally's Wild Wild West.
During October's G2E gaming expo, various software developers unwrapped their new games.
One of the most talked about VGMs came from two 20-year-old UNLV undergrads. "Line 'em Up," a game inspired by "Bejeweled" and "Candy Crush," attracted much attention.
Penn National COO Jay Snowden was one of the few unimpressed.
"We all returned from G2E not too long ago, and look, I thought there were some interesting concepts at the show, some new boxes, three-dimensional features, but I didn't see anything disruptive," Snowden told investors. "We are still waiting for the next disruptive products or offering out there, and I don't think it's been conceived yet."