Steve Wynn Met With Treasury Department For Advice After Selling $2.1B Stake in Casino Empire
Posted on: March 15, 2019, 01:00h.
Last updated on: March 14, 2019, 07:09h.
Steve Wynn met with the US Treasury Department after selling his $2.1 billion stake in his namesake company after sexual misconduct allegations against him came to light early last year.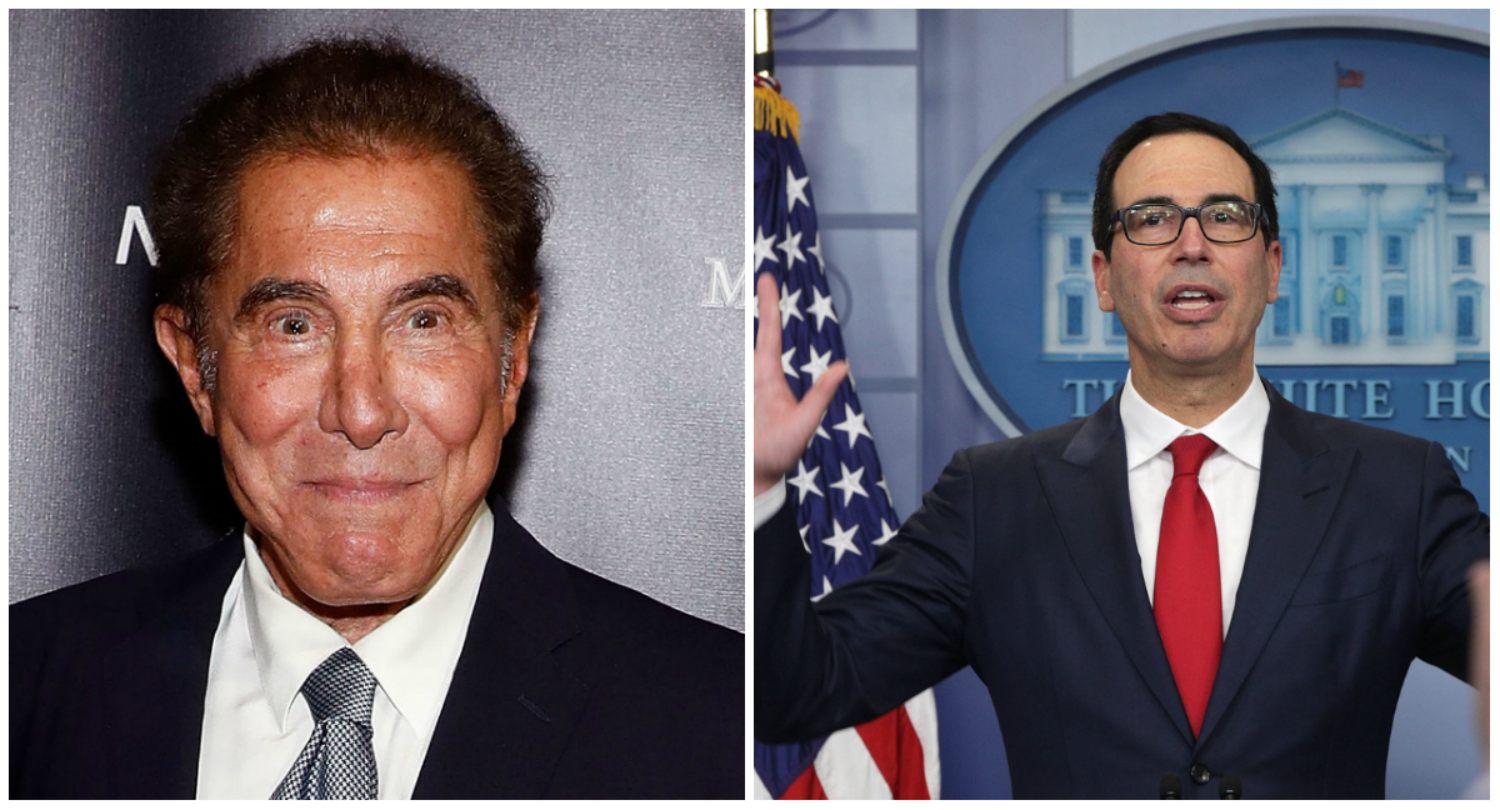 According to The Wall Street Journal – which first exposed the alleged sexual wrongdoings in January 2018 – Wynn met on June 4 with Daniel Kowalski, a counselor to Treasury Secretary Steven Mnuchin.
The billionaire was seeking advice on how he might reduce his 2018 tax liability from cashing out of Wynn Resorts, which would have put him on the hook for around $125 million. Specifically, Wynn was inquiring about the 2017 tax reform program, known as the "Tax Cuts and Jobs Act," that President Donald Trump signed into law on December 22 of that year.
Along with reducing tax rates for businesses and many individuals, the bill created "opportunity zones." The program afforded tax breaks and the reduction and delaying of capital gains for investments made in low-income areas.
Mnuchin's official record from June 4 shows that he stopped by to see the former casino tycoon during his visit. Steve Wynn is listed as Wynn Resorts CEO on the secretary's calendar despite the billionaire resigning from that role four months earlier.
Treasury: No Wrongdoing
During a House Ways & Means Committee hearing on Thursday to discuss the president's 2020 budget proposal with Mnuchin, Rep. Don Beyer (D-Virginia) brought up the Wynn meeting. "We have meetings with lots of people," the secretary answered.
Wynn resigned as the finance chair of the Republican National Committee when he left his casino company.
The Treasury Department said in an official statement, "The point of the meeting was for educational purposes. The Secretary briefly dropped by to say hello to Mr. Wynn."
The WSJ admits Wynn's meeting didn't violate any laws or ethics rules.
Individuals are not required to disclose if they made "opportunity-zone" investments. Wynn, who has disappeared from public life, has made no mention of whether he took advantage of such tax break incentives. However, he would needed to have done so by September of last fall due to the law's stipulations.
Massachusetts Readies Review
Steve Wynn continues to maintain he never acted inappropriately with female workers. Last month, Wynn Resorts neither admitted guilt not refuted the Nevada Gaming Control Board's investigative conclusions that on at least seven occasions executives or managers became aware of the billionaire's alleged actions.
The Nevada Gaming Commission subsequently imposed a record $20 million fine on the company, but allowed it to keep its coveted gaming licenses.
In Massachusetts, gaming regulators are to receive the state's review into whether Wynn Resorts purposely concealed knowledge of the sexual misconduct claims during its 2013 bidding. Specifically, the Massachusetts Gaming Commission (MGC) wants to know if there was a coverup of an alleged $7.5 million hush payment made to a woman who became pregnant with Wynn's child.
The MGC's Investigation and Enforcement Bureau completed its review months ago, but the materials haven't been given to the five-member commission due to a lawsuit filed by attorneys representing Wynn. That case was recently settled.
The MGC will determine if Wynn Resorts remains suitable to hold a casino license in Massachusetts. If not, it could revoke the permit that the company paid $85 million for, and throw the future of the $2.6 billion Encore Boston Harbor into jeopardy.
Similar Guides On This Topic