Starbucks Digital VP Kelly Smith Perks Up for Parallel MGM Opportunity
Posted on: September 8, 2017, 04:00h.
Last updated on: September 8, 2017, 02:25h.
Seattle's Kelly Smith, former entrepreneur and Starbucks digital global expansion honcho, is now officially a has-bean. Instead, Smith will be taking his knowledge of the digital realm into the gaming world, becoming senior vp and chief digital officer for casino operator MGM Resorts International.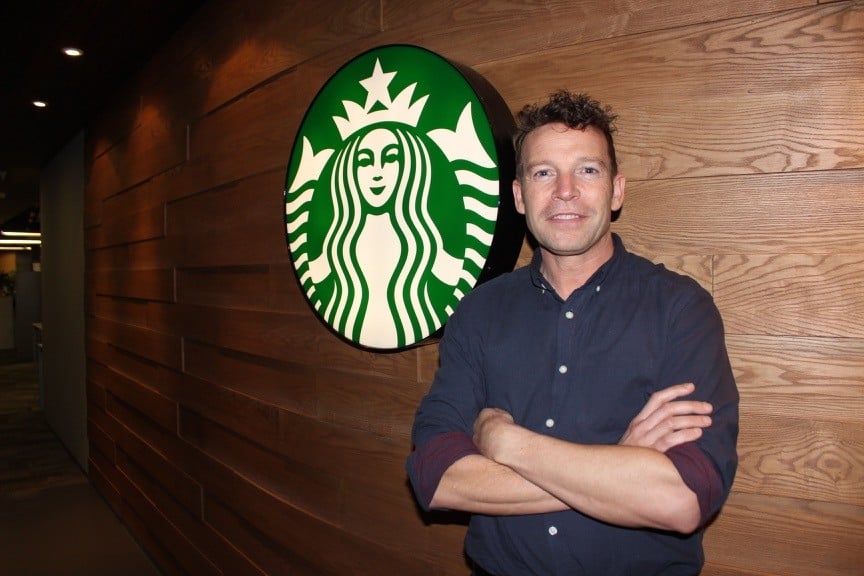 Smith will be tasked with developing digital technologies to make guests want to stay at MGM properties around the world, stay longer, and have a more Yelpable experience, theoretically speaking.
From Java to Jackpots
Corporate press releases aren't famous for spilling tons of specific information, so the exact thrust of Smith's future with MGM is still a bit vague. According to said release, Chief Experience & Marketing Officer for MGM Lilian Tomovich said of Smith that he would be using his "extensive digital expertise and … skill bridging software, design and emerging technology trends …" for the company.
In other words, your guess is as good as ours.
At any rate, his move from coffee to casinos seems to have taken his former employer by surprise. After three years with Starbucks, Smith said, he "started to think about what I wanted to do next," telling technology news site Geek Wire that he had plenty of offers, but felt MGM's was the most compelling for him.
It's going to be some culture shock moving from the hipster culture of Seattle to the open-carry, adult-beverage-zeitgeist of Sin City, to whence Smith will be moving to work at MGM's headquarters in the town where so many of its properties line the Las Vegas Strip, including the Bellagio and the MGM Grand.
Presumably, the presence of brand new pot dispensaries on almost every block in town in Las Vegas will make the transition from the more "we are the world-ness" of Seattle a tad less startling, although none are allowed on the Strip and the casino industry wants nothing with to do with the federally prohibited substance and has made that abundantly clear since recreational pot became legal in Nevada in July.
Where's the Synergy?
Given the minimal information shared about Smith's rather grand industry leap, we can only guess what the appeal of such a move might be for him. But after all, MGM, like Starbucks, is an international company worth billions of dollars. The gaming operator generated $9.5 billion in revenue in 2016, a six percent increase over the year prior 2015.
Smith says he likes where the business is headed and said he will handle many of the same duties he did with Starbucks (whatever those may have been, as it's also not specified, except for the "digital" part).
"That's a large company with tremendous performance, but we think there is a ton of potential to unlock by laying down a strategic digital plan and executing on that plan in a world-class way," he told GeekWire.
As MGM continues its international expansion, with new casinos opening in China this year and more in the coming years around the world, Smith is considered a good fit for this role. He gained international expansion experience while working for Starbucks in China, where he recruited and led project management, design, and engineering teams.
Prior to joining Starbucks, he founded and then sold three Seattle-based startups: RocketVox, ImageKind, and Zapd. He has extensive experience in digital technology, and that's what MGM was looking for in a candidate.
MGM is looking at expansion in Asia, with an eye towards opening their next Cotai Strip property later this year in China's Macau, as well as landing a much-coveted Japanese casino license once that country zeroes in on its regulatory finalities.
Too bad neither are coffee-drinking countries.