Sports Bettor Turns $5 into Six-Figure Pay Day After Hitting Massive NFL Parlay
Posted on: January 3, 2019, 10:19h.
Last updated on: January 3, 2019, 03:11h.
Wagering on the outcome of a single NFL game is tricky enough, but one sports bettor in West Virginia managed to hit all 15 NFL games on a single ticket, turning his five bucks into $100,000.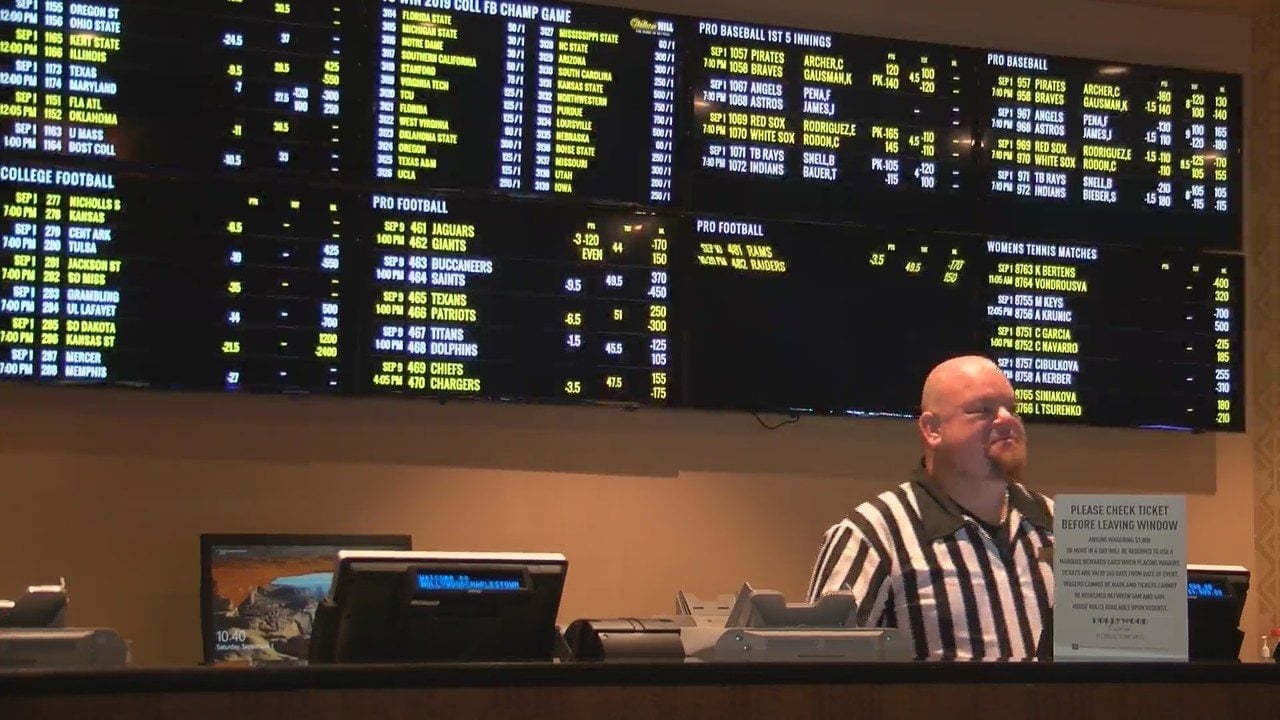 The bet is known as a parlay, and it means that every single one of the wagers must be correct in order for it to pay out. The odds of hitting even a three- or four-game parlay can be long, but 15 is almost unheard of.
The unidentified bettor likely knew that, limiting his bet to just $5 at the Hollywood Casino in Charles Town, a facility which opened its sports book in September.
"If you do the math and assume every one is a coin flip," notes Erich Zimny, the casino's VP of Racing and Sports Operations told MetroNews in West Virginia. "The real odds of hitting is in the 30,000 to 1 range. It is very rare, the first one we've had since we opened."
'Comfortable' 30,000 to 1
Perhaps most the most amazing thing of all is that the bettor barely had to break a sweat when watching Sunday's action.
Every leg of the 15-leg parlay hit relatively easily, with only the Falcons game providing even the slightest concern:
Cowboys +6: Cowboys win by 1
Chiefs -13: Chiefs cover by 33
Patriots -13: Patriots beat the Jets by 35
Eagles -7: Eagles shutout Washington 24-0
Lions +0: Lions win 31-0
Texans -7: Texans win by 17
Browns +6: Browns lose by 2 to Baltimore
Falcons +1: Falcons win by 2
Bills -3: Bills win by 25
Colts -1: Colts beat Titans 33-17
Bengals +14: Bengals lose 16-13, easily covering spread
Bears +6: Bears win by 2 TDs
Bears vs. Vikings under 41: Teams scored 34 points
Chargers -7: Chargers win by 2 TDs
Rams -10: Rams win by 16
"When someone hits those 15-leg parlays," Zimny  told the MetroNews, "there's going to be a game or two in there where they got a huge lucky break. He was pretty comfortable in most of the games except one."
The casino is reporting brisk business since the opening of the sports book, with more than $40 million in bets placed over the past four months.
Longest Shots
After paying taxes, the man walked out of the casino almost $80,000 richer.
While the 20,000 to 1 payout on the ticket is impressive, we've recently seen even bigger payouts on that same $5 bet. New Jersey's Harold McDowell won a cool million on five bucks when he hit a 6-card royal flush at Atlantic City's Borgata Hotel over the holiday season.
That 200,000 to 1 payout is ten times what the sports bettor made this weekend.
This past year also saw the biggest progressive jackpot online payout of all time, after an unknown gambler burst Mega Moolah jackpot for a cool $21.7 million.
Similar Guides On This Topic
Latest Casino Stocks:
Retrieving stocks data...
Retrieving stocks data...
Retrieving stocks data...
Retrieving stocks data...
Retrieving stocks data...