Resorts World Las Vegas President Cleared in Nevada Gaming Control Board Probe
Posted on: February 28, 2023, 08:25h.
Last updated on: February 28, 2023, 09:04h.
Resorts World Las Vegas President Scott Sibella has been cleared in a nearly year-long investigation conducted by the Nevada Gaming Control Board (NGCB) into his personal relationships.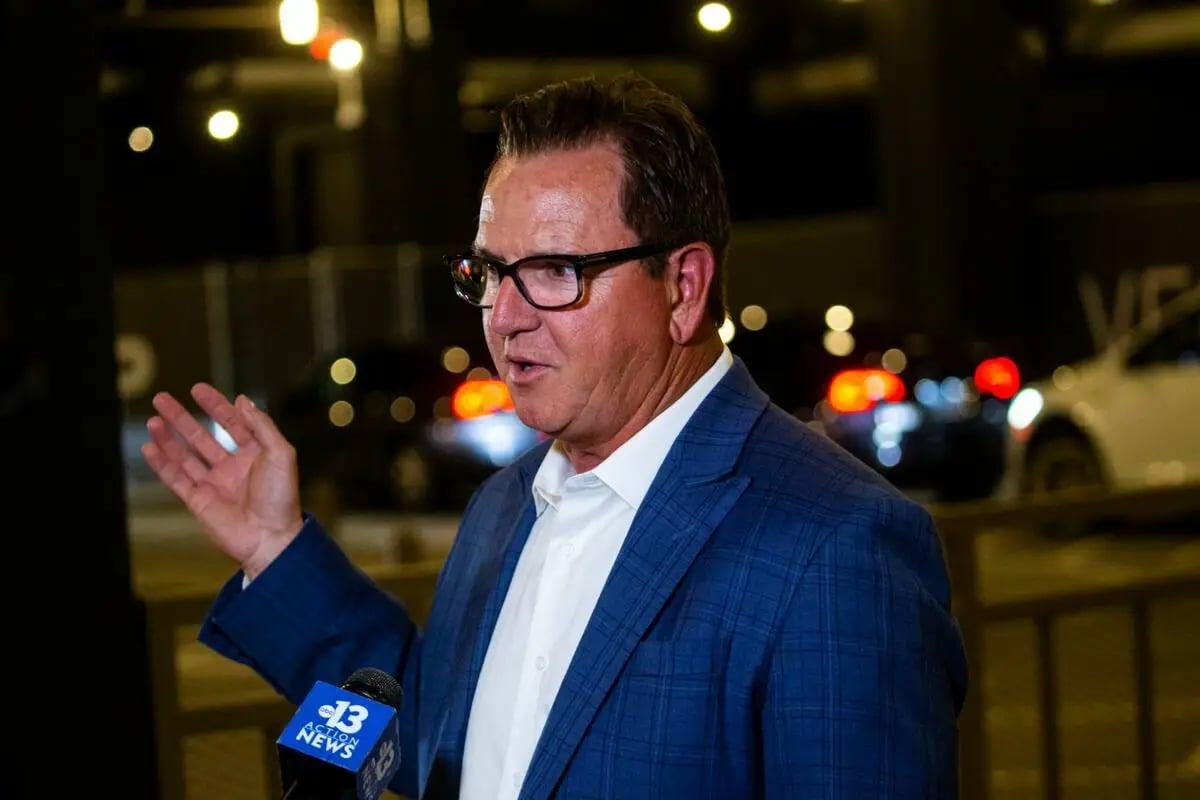 Last spring, a well-known Las Vegas gambler, Brandon Sattler, a San Diego resident who frequented Sin City, filed a complaint with the state gaming regulator. Sattler contended that a convicted felon held a significant ownership position in Tacos El Cabron, a small eatery on the Resorts World Las Vegas grounds offering San Diego-style Mission burritos and tacos.
Nevada gaming laws prohibit convicted felons from owning a 5% or more stake in businesses located on the same premises as a non-restricted gaming license such as Resorts World. Nevada gaming laws do not prohibit convicted felons from working in a licensed casino or associated enterprise.
Sattler made his complaint after being banned from returning to Resorts World after he became the subject of a class-action lawsuit. Investors in Sattler's casino security firm, SattCom Video, claimed he stole their money to fund his gambling habit.
In his complaint to the NGCB, Sattler alleged that Sibella was an unruly character with whom he had previously partied. Sattler made claims that he and Sibella "partied," "did drugs together," and "probably had sex with multiple women at the same time."
The $4.3 billion Resorts World Las Vegas opened in June 2021. The Strip's newest from-the-ground-up casino in more than a decade, the integrated resort features 3,500 hotel rooms and a casino floor spanning 117,000 square feet with more than 1,400 slot machines, 140 table games, and a sportsbook.
Case Dismissed
The NGCB said its internal probe of Sattler's claims regarding Sibella dispelled the allegations.
After a thorough investigation by the Nevada Gaming Control Board, the allegations by Brandon Sattler against Resorts World and its president, Scott Sibella, were found to be unsubstantiated," Board Member George Assad said Monday.
Sattler said David Stroj, who worked at the taco joint that Resorts World was told was fully owned by David's father, Peter Stroj, owned more than 5% of the business.
The younger Stroj was convicted in a 2018 federal case for being involved in an illegal sports betting business. Prosecutors said he and other defendants ran an illegal $10 million bookmaking network and laundered the operation's proceeds through Las Vegas casinos, including the Wynn and Bellagio.
Stroj later accepted a plea deal and was sentenced to three years of supervised release. The plea resulted in him being blacklisted from most Strip casinos. The NGCB did not recommend that Stroj be placed on the state's infamous "black list."
Tacos El Cabron shuttered at Resorts World last May.
Sibella Denied Allegations
Sibella was as surprised as anyone to learn about Sattler's claims that he let loose with such a notorious Sin City figure, though he acknowledged he knew Sattler as a patron.
He's been a customer for 20 years," Sibella said last year referencing his days working as president and chief operating officer of MGM Grand, The Mirage, and Treasure Island.  "But I don't know him from Adam."
In a prepared statement, Resorts World said Sattler's claims were "maliciously false and unfounded."