Prize-Linked Savings Accounts Aim to Emulate Lottery Wins
Posted on: October 8, 2014, 07:00h.
Last updated on: October 6, 2014, 05:32h.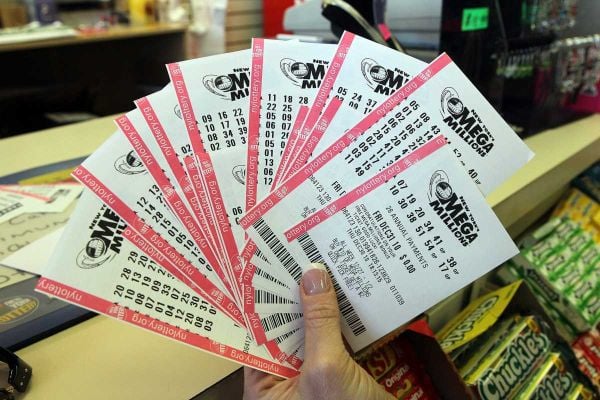 Prize-linked saving accounts, a new concept that hopes to work with the often big dreams of the mostly working classes, may bridge the gap between fantasy and reality for many players. After all, while lotteries sometimes give out huge prizes, for the vast majority of players, they're just a way to spend a few dollars on a dream that will probably never come true.
Unfortunately, the players most likely to spend money on lotteries, those who have little money to begin with, would usually be much better off if they would save that money instead.
But what if players could get the same thrill as the lottery through their savings accounts? That's the idea behind prize-linked savings accounts, which essentially make every dollar in an account into a free lottery ticket. And according to a recent study, these accounts have the added benefit of actually encouraging people to save money, rather than spending it.
Studies Find Increased Savings Through PLS Accounts
According to a study by economists from the University of Sydney, low income households in Australia would be likely to increase their savings by over 25 percent if prize-linked savings (PLS) accounts were allowed in the country. In the study, the researchers asked 500 individuals to allocate a $100 budget, allowing them to receive the money in two weeks, put it into a savings account, or enter the lottery.
When savers were given the option of putting money into a PLS account, they were much more likely to choose to do so when compared to a standard savings account. Furthermore, that increase came mainly at the expense of the lottery ticket option.
"Our study shows that PLS accounts indeed increases total savings quite dramatically – by over 25 percent when PLS accounts became available – and that the demand for the PLS account comes from reductions in lottery expenditures and current consumption," said Professor Robert Slonim.
This is far from the first time PLS accounts have been found to be a great way to encourage savings. A similar study in a South African bank found that PLS accounts were often used as a replacement for real gambling, capturing savings from those who are the least able to afford to gamble that same money away. In that study, the average savings went up by 38 percent among those who opened PLS accounts.
PLS Accounts Enjoy Broad Support
Studies like these, along with real world applications, have made PLS accounts a favorite of both liberal and conservative politicians and thinktanks in the United States. At the moment, PLS accounts are only sporadically allowed in the USA, usually through credit unions. But there are bills in Congress to change regulations to allow more financial institutions to offer such accounts, and the legislation has support from both Democrats and Republicans.
The idea of such accounts is to promote savings by giving players a chance to win prizes in random drawings without any risk of losing the money in the PLS accounts. For instance, in Save to Win, the largest PLS program in the United States, customers purchase certificates of deposit at participating credit unions. For every $25 they invest, they get an entry in a monthly lottery. Prizes can range from $25 to a $30,000 annual jackpot.
In many cases, the low thresholds encourage those who may not have felt saving money was worthwhile to give it a shot, something that benefits low-income families and individuals even if they don't win a prize. And if they do get lucky, it's a welcome bonus.
"I didn't have $500 to start a C.D., and when they said it was only $25, I knew I could do that," said Cindi Campbell when she accepted a $30,000 grand prize from Save to Win. "I got addicted when I won $100, and I was thrilled to death."