Pennsylvania Gaming Expansion Push Comes Sponsored by Amish County Rep
Posted on: May 3, 2017, 01:00h.
Last updated on: May 3, 2017, 11:06h.
The latest Pennsylvania gaming expansion measure would allow bars, taverns, bowling alleys, fire halls, social clubs, truck stops, off-track betting parlors, and even strip malls to offer slot-like video gaming machines inside their establishments.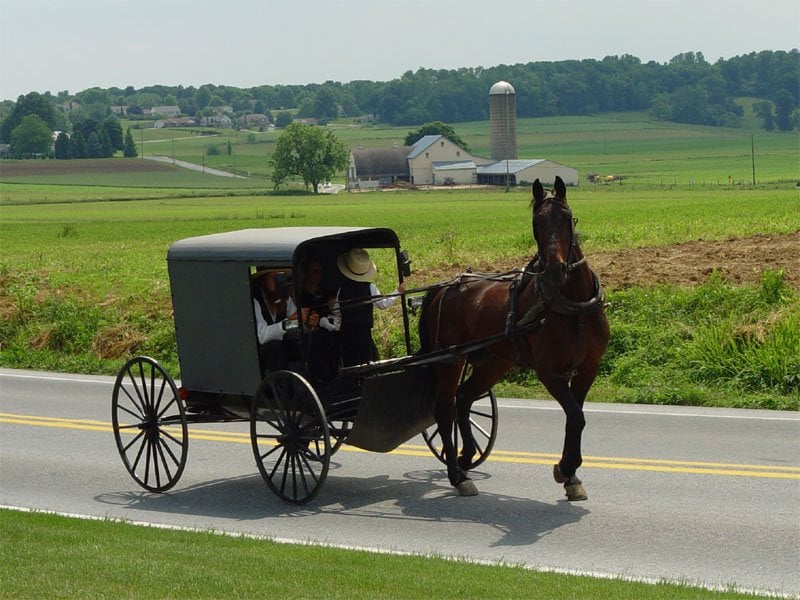 It's a new week, and that means new gaming talks in Harrisburg. The state takes on, what seems like on an almost weekly basis, additional gambling bills to grow revenue.
The state has considered online gaming and lottery ticket sales, slot machines in airport terminals, daily fantasy sports, sports betting, and now video gaming terminals (VGTs) at watering holes. The VGT measure, first introduced in March, received a public hearing by the House Gaming Committee this week.
One of the prime backers of the VGT bill is State Rep. Mike Sturla (D-District 96). The Lancaster County representative is a lifelong resident of Pennsylvania Dutch Country, famously home to a large population of Amish.
Of course, Sturla isn't banking on his horse and buggy-riding constituents on opting to try gaming. Instead, the Lancaster native wants the general population to be able to play real money gaming machines during their happy hours, and regulate the VGTs already running illegally in the state.
"How do we legalize this activity and make it beneficial to everyone involved?" Sturla asked Monday. "People have turned a blind eye to the fact that there's illegal video gaming already going on in Pennsylvania."
Moral Opposition
HB 1010 has generated plenty of backlash for motioning to allow up to 35,000 betting machines in businesses that would potentially expose kids and teens to gambling. Though Sturla and the bill's prime sponsor, State Rep. Mark Mustio (R-District 44), say the legislation could generate $500 million annually for the state once fully implemented, opponents are voicing moral concerns.
"The shopping center my kids go to GameStop in could have 45 machines," State Rep. Ed Neilson (D-District 169) critiqued.
Pennsylvania's General Assembly approved a budget last year that assumed $100 million in additional revenue from new gaming. But the state hasn't decided on where specifically that money is going to come from, hence the continued gambling discussions in Harrisburg.
Mustio and Sturla's bill would mandate that the state receive 29 percent of daily gross terminal revenue generated by VGTs.
Casinos Oppose VGTs, Too
Pennsylvania is presently home to 12 land-based commercial casinos, with a 13th potentially on the way in Gettysburg. But aside from Penn National Gaming, which owns Hollywood Casino near Harrisburg, the gaming operators largely oppose HB 1010.
While Penn National has embraced VGTs in other states where it operates, most notably Illinois, the state's 11 other casinos believe the measure would poach from their gaming floors. Mustio says the state isn't responsible for safeguarding the casinos.
"Some have said over the years that we're partners with the casinos," Mustio explained this week. "I personally disagree with that. In my opinion, we're partners with our constituents."
The Pennsylvania House Gaming Oversight hasn't announced when its next meeting might be, and whether a vote on HB 1010 would be on the agenda.